The latest trends gathering fast traction and driving the markets to new highs have surprised everyone involved in residential real estate. In the years since the financial crisis, the increase in home prices could be described as a gentle breeze – moderate, only just noticeable.
But watch the numbers: Zillow shows that the average single-family unit (SF) in the US in 2011 was $186K. Eight years later (2019), it stood at $283K, an approximate 5.4% compound annual appreciation. In the next two years (i.e., end of 2021), the price screamed to 366k – accelerating by nearly 14% annually. In the last year alone, coming out of the COVID restrictions, the average US home value jumped an eye-popping 20.7%. The pandemic that hit us without warning stirred things up to such an extent that the breeze escalated into a chaotic wind – commonly known as a sellers' market.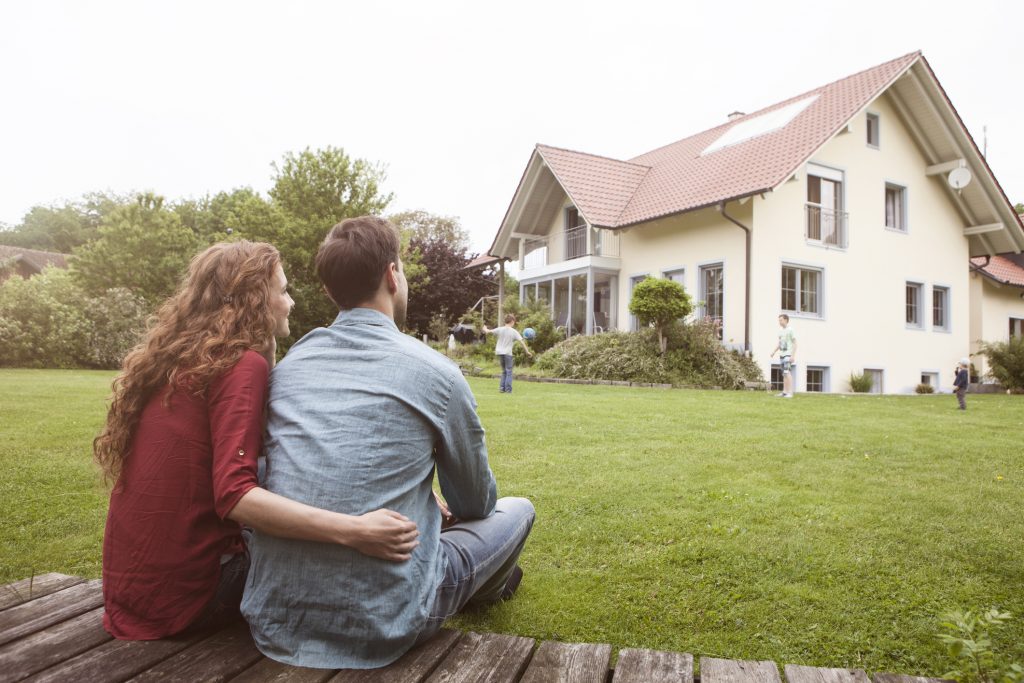 How did it happen so suddenly?
Suburban residents working remotely appreciate that a home is no longer a place where:
You leave early in the morning and return after dark.
The only kiddie's time is just before bedtime and on weekends.
These days, everything revolves around where one lives 24/7; busy home office, remote schooling, and using the backyard to good recreational effect. As a result, families are reluctant to take the chance of selling what they have to enter a market that's turning decidedly unfavorable for buyers. Instead, they'd rather spend more on home improvements to create greater comfort.
The thing is, significant numbers of the inner city population are gravitating toward the suburbs as the thought of being cooped up in small spaces grows less appealing. For example:
Going to the theatre, movies, busy restaurants, and sports events (i.e., big-city attractions) are way down on everyone's priority scale.
Conversely, home offices in more expansive spaces on half-acre lots, and more family time, have grown increasingly enticing.
The net result was a surge in residents tenaciously holding on to their properties with increased buying prospects clamoring to make an offer. So what happens when you have a severe drop in the number of homes for sale (in the range of forty percent reduction year on year)? First, it generally stifles the supply line to meet an even normally expected demand. Then, with extraordinary demand pressure, the market momentum goes into jet propulsion mode. Finally, consider that mortgage rates have inched to three percent and lower simultaneously. The confluence of positive influences couldn't have come together more impressively with better timing for sellers. Voila! You have:
Supply shortage
Burgeoning demand
Low funding costs
Is the upward price trend sustainable?
An interesting Fortune article looking at seller market sustainability revealed the following forecasts from October 2021, looking a year ahead:
The two outliers were Redfin (between 3 and 4%) and Mortgage Bankers Association (-2.5%). We are already three months into the forecast with no visible abatement in the uptick. So, in my view, saying goodbye to 2021 – there's no cooling down. Buyers in the luxury segments in South Florida (for example) are snapping up homes that were hovering at around $900,000 in September 2020 for $1.4 million and higher, often in bidding wars. The average SF price growth in Boca Raton over the past year outstripped the national average by over 25%. Many cities all over the country are in the same boat.
What is CX in the residential real estate market?
Fundamentally, it follows the rules of any buyer behavioral model. The home seekers traverse several touchpoints when the idea hits them to buy property until they close on the deal. Any negative CX at any touchpoint can disrupt the customer journey or delay it. On the other hand, positive experiences keep the process moving. Here is an overview of the ones with the power to stop or fuel the momentum:
Continuous online browsing of 3-D and photographically depicted homes for sale on the MLS in desirable neighborhoods.
Contacting various realtors, ready to represent buyers' interest in a home transaction.

With considerable back and forth to make a decision.
Alternatively, to search on one's own steam unadvised (many do).

Either way, connecting with sellers' realtors on open day showings, online, or by phone.
Touring the shortlist developed from the MLS overview:

In-person
Probably a few times with friends and family to get other opinions

Putting in an offer after perusing the fine print and adding contingencies. These often include:

A home inspection to uncover invisible damage like mold, foundation cracks, and more.
Dependency on obtaining mortgage funding. This, in turn, rests on:

The home appraised at the offer value.

Setting a closing date, perhaps two months out.

Going through a title search.
Dealing with lawyers, insurers, escrow agents, and other professionals
Negotiating around the offer as the contingency items emerge as considerations.

Indeed, an appraisal below the offer price can kill the deal unless there's compromise on both sides.
Likewise, severe uncovered property damage (sometimes in thousands of dollars) can stop progress in its tracks unless the parties resolve the issue.

Arriving at the closing with all formalities in order.
We've described above a traditional profile of CX in a neutral or buyers' market. It's the tip of a formidable iceberg, making real estate transactions choppy and complicated. Realtors or property agents have always been at the forefront of real estate transactions for buyers and sellers. The fundamental idea of contracting one is to smooth out the process for both parties. In a neutral market – not hot or cold but evenly balanced – it's more or less an even tug of war. It's a no-brainer for a buyer because the seller pays both agents' commission (around 6% of the final price).
So, what changes for the buyer in a hot market?
In a hot market, all the odds favor the seller. Expectations change dramatically, creating a customer experience scenario quite different from the status quo. Firstly, the buying prospects enter it on edge, knowing that they are holding the short end of the stick. They sense it's unlikely that they'll emerge without:
Paying a hefty premium on values only months ago – and that's only if lucky enough to come out a winner
Another harrowing dog eats dog, (down to the wire) customer experience – an auction or similar
Remaining unscathed, unsqueezed, or being closed out once again
It all boils down to a situation where: arguably one of the most significant buying decisions of one's life no longer has time on its side. The opportunity to go at a slow "let's think about it" pace no longer exists. Indeed, it's much closer to a river raft ride down grade-5 rapids where you feel like being upended is inevitable.
One can say the customers' mindset in a hot market is one of anxiety, even stress, that generally results in abnormal reactions: On one side, anger, tears, and frustration are common symptoms. On the other, excessive elation, gloating at coming out on top.
In other words, if left uncontrolled, the entire affair tends to bring out the worst in us. When people become overly emotional, decisions tend to go off track, frequently to one's detriment in the long run.
I get it. So, what should I do as a buyer in a sellers' market?
In short, buyers in hot property markets need a realtor with unique skills to keep a lid on things. Someone who knows how to navigate the landscape from a disadvantageous position and make the best of it. Indeed, setting and resetting expectations in the blink of an eye without discouraging the clients is crucial. The realtor must have the agility to get in quickly and understand the negotiation limits. An agent who can take the initiative and lead the buyer through the experience with integrity, judgment, and mutual trust fits the bill as a buyer representative in a hot market negotiation. Going in, here are the most prominent trend diversions versus the neutral market conditions described above:
Selling cycles from end to end shorten from around six weeks to a few days, and in cases, hours from listing.
It's not unheard of for homes to sell sight unseen, only from what the buyer picks up on the internet.
An inside track is vital because the hottest of the hot MLS listings somehow go straight to "sold" without even registering as "for sale."
Buyers close their eyes to appraisal obstructions, the most successful arriving with cash offers to arrange a mortgage after closing.
Likewise, they risk property defects by bypassing the inspection aspect. It's one that new homeowners may regret in the months after purchase, but it's a stark reality of markets on the sellers' side.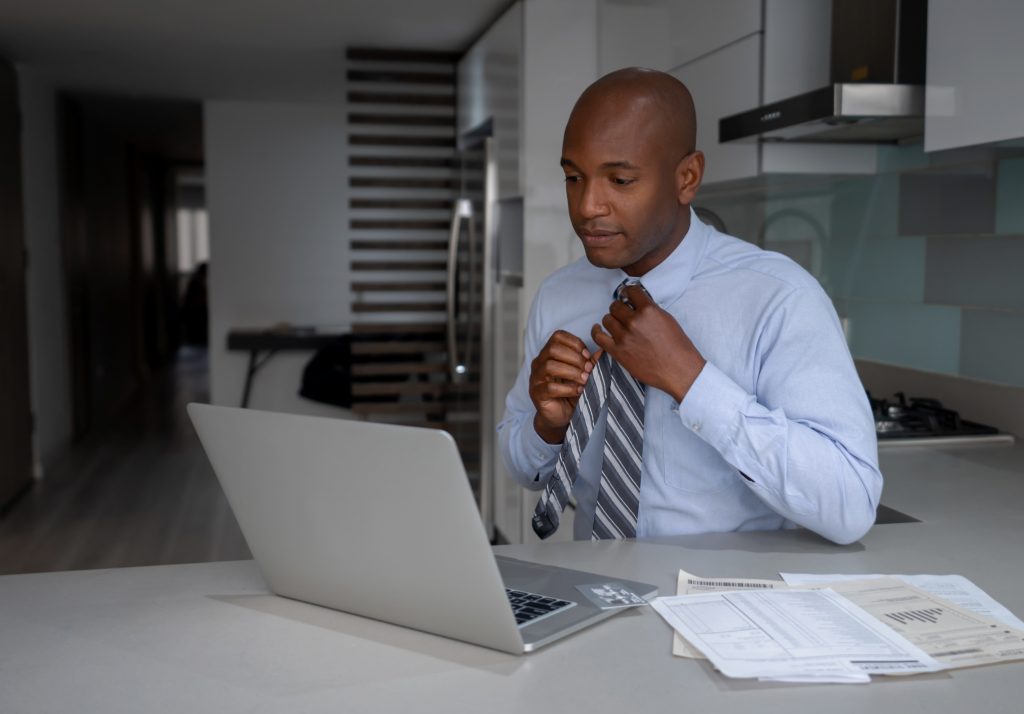 Conclusion
Sogolytics focuses on CX as a market driver. As highlighted above, it's clear that lifestyle circumstances influence consumers' behavioral patterns in the world of real estate, but this same trend is true across many industries. (Want more? Take a closer look at market segmentation and review the role of human emotions in impacting the customer journey from one touchpoint to the next.) Unless realtors and other professionals dealing with property transactions take heed of sometimes seismic changes, their alignment with what customers need can quickly derail.
Sogolytics believes implicitly in the power of buyer feedback through structured surveys to keep tabs on changing trends and the ability of businesses to move the needle from left to right and back again. Realtors, title companies, and real estate administrators intent on market expansion have benefited from the Sogolytics expertise for many years. Contact them for a frank discussion about your needs.