Segmenting a market means developing the most vivid view possible of a particular customer opportunity. When "opportunity" enters the conversation with "marketing," three must-have requirements emerge. It must:
Represent enough buying power to make analysis worthwhile

Be accessible

Have a fighting chance to be competitive
If any of these are missing, move on. If they're evident, continue the "vivid picture" process. 
Most businesses entering the market segmentation arena move straight into demographic and geographic segmentation analysis. Those generally are the easiest to come to grips with. Psychographic segmentation and a behavioral segmentation definition are more removed and less understood. So why are they necessary?
What is behavioral segmentation?
Let's put it this way:
If you can view an interesting object from all angles – the sides, underneath and above – the more chance you have to understand everything about it. 

More than that, if you want to make contact, it gives you a firm idea of the direction to take (i.e., sideways, ground up, or an aerial approach).
Behavioral segmentation is just that. It gives you a creatively unique view of the market and, at the same time, provides new ways of entering it to be more competitive and thus make more money.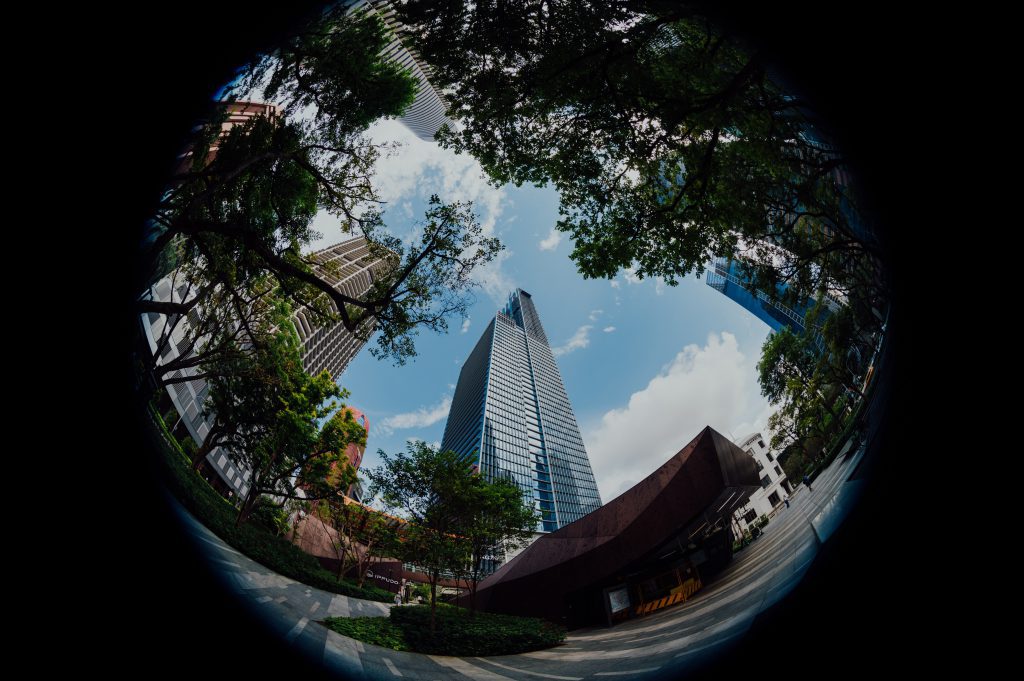 Why is behavioral segmentation important?
What is behavioral customer segmentation (what behavior segmentation is sometimes referred to as)? In a way, the behavioral segmentation definition explains itself. It's grouping customers identified by the way they behave in the marketplace – a kind of user segmentation if you will. It tells one what buying patterns to expect of customers as they interact with your company's brand. It takes us directly to understanding the customer experience (CX) and the CX journey to get pinpoint openings that grab the customers' attention and interest. 
Here are some behavioral segmentation examples that have made or broken marketing programs across a spectrum of industries:
There are customers who always inspect products in brick-and-mortar stores before buying online. If, as an online marketer, you don't have a traditional retail presence for your brand, you're dead in the water with this behavioral segmentation category.

B2B buyers may place the order in the end, but other departments like engineering, HR, and IT steer the decision. If you look at all the touchpoints in the CX journey, there's likely substantial inter-departmental discussion. If you are not getting the approval of these decision influencers, you're not getting the business. Behavioral segmentation slots this customer group into one best described as "buyers influenced by connected departments." 

Hispanic millennial female customers throughout the US use their mobile devices when buying close to 70% of the time. If this demographic is on your radar, ignore that behavior at your peril.

COVID-19 threw aerobic exercise-conscious people into a quandary as gyms closed, spin-classes halted, and the hunt was on to replace these options. A massive online search for mountain bikes, racing bikes, and stationary bikes like the Peloton emerged in early 2020. Intelligent behavioral segmentation would have picked this up and signaled the opportunity for cycling distributors to cash in on the behavioral trend.

There are customer groups that repeatedly react to friends & family department store sales. Others are the first to buy when a new model tech product comes on stream (i.e., opinion leaders). Still there are others that are the last to buy, but when they do, they are all in (i.e., followers or laggards). The list goes on. 
Behavioral segmentation spotlights customer actions at every stage of the customer journey to create compelling entry points for a brand. It carves out a meaningfully different way to appeal to a customer group by referencing its behavior patterns. 
Behavior Segmentation is sometimes called the ultimate converging segmentation
When demographically profiled people (in the same business type or living in a geographically targeted area) act similarly to the same market stimulus, it is probable that the same psychographics drive their motivation. Therefore, relying on behavioral segmentation to bring all these different pieces together for pinpoint accuracy is a fair bet. It helps marketers decide on the right message to send through the right media, at the right time, with the product mix that registers in the right way. Laser accurate accuracy is perhaps overstating the case, but it's as close as it can get.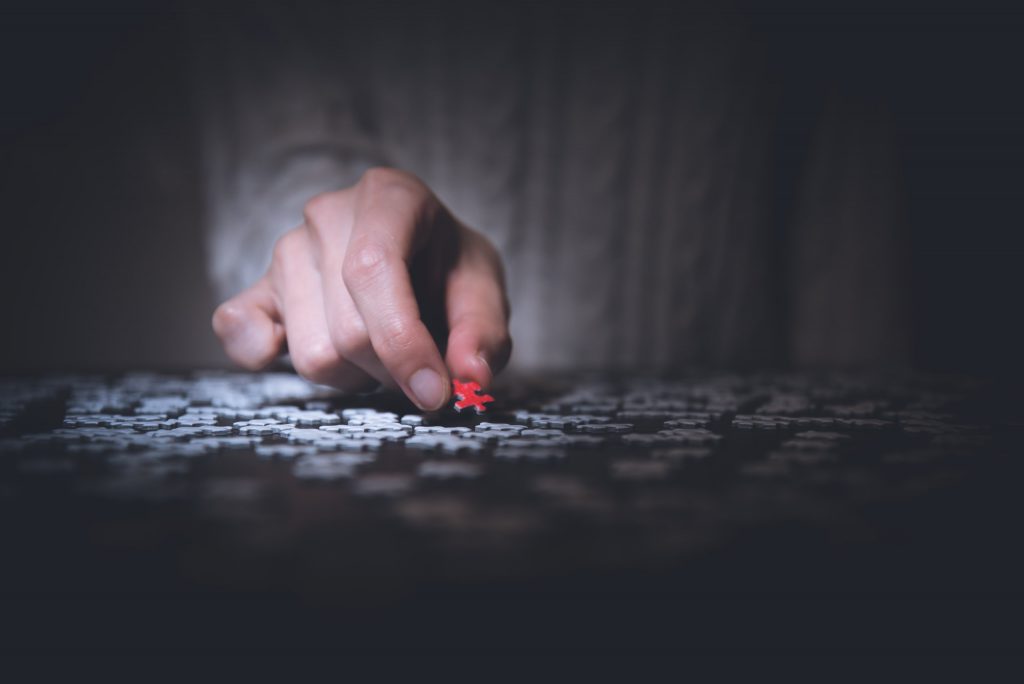 Behavioral segmentation leads to new prospects and opens new market opportunities
The two examples below are products of behavioral segmentation, describing demographically defined segments in terms of specific customer activity. The degree of insight and reward for using it better than competitors can be massive.
Example 1
Suppose that Callaway Golf observes that: 
One in two single-handicap male golfers buying a new set of clubs add a sixty-degree wedge to the purchase. 

The category, as a target, constitutes 5% of all male golfers

It calculates out at 2.5% of all male golfers (in the millions) will buy the extra club when they upgrade their equipment. 

The motivation behind it? 

Probably a desire for greater accuracy

To maintain one's semi-elite status amongst peers

To reduce frustration around the "short-game" where most scoring prowess slips away
It's good to know the motivations, but if not, the bottom line is it's a behavioral trend that's predominant amongst competent golfers buying golf sets. If Callaway gets the message across at the right moment that its brand is the go-to choice for the extra club, the payoff could be huge. 
Example 2
A B2B Saas company selling a project-scheduling app noted that customers inquired about an ROI calculation addendum to measure profitability at all stages. It resulted in an expanded software package with new revenue potential and a distinct competitive advantage. 
Behavioral segmentation and connection to three CX journey drivers
Behavioral segmentation's connection to every touchpoint of the CX journey gives marketers an enormous field of creativity. There are conceivably hundreds of market behavior descriptions that define groups with significant buying power. The skill lies in selecting the ones that convert into meaningful marketing programs. The three listed here are reflective, but don't scratch the surface:
1. Entry-stage behavior
Many product categories offer little room for differentiation. It's how you sell and promote the similar benefits that create a competitive edge. If, for example, you detect that the customer likes videos, chat-bots, or podcasts, or hates them, it can give you the advantage you need. Selling to the customer the way he or she wants to buy is a pillar of behavioral segmentation.
Follow these guidelines to get to know your customers:
Understand how online prospects enter a market

Appreciate how they navigate the landing pages

Highlight when and how they contact customer support

Track their movement in and out of the site, hesitations, and speed-ups 
2. Customer satisfaction (or dissatisfaction) behavior
How do we know a customer is satisfied or dissatisfied? Here are some ways – we can:
Ask. After every company connection, you can send out a single-question text or email to rate the value of the support provided. 

Watch buying behavior. When new prospects hit the buy button, they turn into new (presumably satisfied) customers.

Analyze post-sale returns (i.e., after the action, dissatisfaction). 
ROI-centric businesses should follow the line of least resistance. Cater to customer categories whose behavior indicates the least hassle, and avoid the ones difficult to please. If there's enough of the former, you don't have to please everyone. At the same time, emphasize and integrate the touchpoints that repeatedly seem to resonate with customers in your marketing activity. 
Conversely, the ones creating bad customer vibes should be addressed, minimalized, or erased altogether. The behavioral segments should include a cross-section of high-satisfaction touchpoints, excluding or dampening the ones that divert interest in your products or services.
3. Customer Loyalty behavior
Customer retention lies at the heart of a thriving business. ROI optimization connects to long-term customers, whereas draining profitability aligns with the opposite – customer churn. Therefore, segmenting off customers loyal to the brand, then analyzing their patterns of behavior, paints a picture of responsiveness and knowing what's working in your business. On the other side of the coin, customers abandoning the brand may demonstrate common behavior patterns at specific touchpoints.
Examples of loyalty and disloyalty behavior:
60% of all Floridians with hundreds of thousands of Delta travel miles respond to miles and ticket discount promotions to European destinations in the USA summer months.

A big chunk of loyal Spirit Airlines customers jumped ship in the COVID-19 crisis when the airline didn't mandate an empty middle seat on flights.
Consult Sogolytics when you're ready for behavioral segmentation
Sogolytics is a renowned entity guiding businesses in all aspects of behavioral segmentation, especially when it comes to personality profiling. They will help you wade through the processes to look objectively at the segments responding to your actions and those that don't. They'll look at cause-and-effect situations throughout your markets, giving you insight into ROI-centric initiatives. They'll also earmark CX turnoffs whenever they occur on a significant scale. Whenever it comes to developing a behavioral segmentation or psychographic segmentation plan (to delve into the "whys" of behavior), Sogolytics is the number one choice.