Here are a few tips to save you some time while you're in Question Manager creating or editing your surveys:
1. Edit Survey Text Button– This button on the survey level toolbar lets you display the entire survey and very quickly edit questions and answer options. It's a huge time saver because you don't have to click edit and go into each question you want to edit. It gives you easy editing in one interface.

2. Hover to Edit – Another shortcut to quickly edit a question is to simply hover over the question until a little pencil appears and click on the question. An editing window displays where you can make your changes.

3. Rearrange Button – On the survey level toolbar, rearrange lets you drag and drop questions to move them around. In Rearrange, you can also click Add Page to arrange questions on a new page.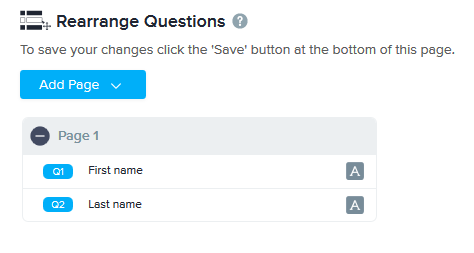 Got any Sogolytics time savers you'd like to share?