You know a great customer experience every time someone steps foot in your brick-and-mortar store is key to customer satisfaction and loyalty. But, to meet your customers where and when they want, you also need an online presence (e.g., a website, social media, etc.). So, how can your customers experience the same level of satisfaction they get in your stores in a cold, impartial "cloud"? It's not as hard as you think.
If you're on the brink between these two worlds, here are seven customer experience strategies to bridge the gap between brick-and-mortar and online storefronts.
1. Accessing customer data
Online, or cloud, sources offer an amazing array of data to help you create an even more comprehensive customer experience. The more you know about your customers, the more you can personalize and target your products or services to meet or exceed their needs. Data analytics give you customers insights you can't get anywhere else. For example, data may show many of your customers prefer a particular product or service offered online rather than in the store. With this kind of information at your fingertips, you can boost customer experience for in-store and online purchases.
2. Being proactive
Rather than being reactive and responding to your customers after they've become unhappy, improve your customer experience through a proactive online presence. An active online social media presence lets you interact with customers proactively. Another way to be proactive is to use a customer relationship management (CRM) system that both store-based and online employees update and use daily. If a customer calls with a problem, you may have already identified and added that issue to your CRM, meaning you can give customer-specific solutions that make everyone happy.
3. Reducing wait times
It hurts your customer experience and their satisfaction if they're on hold for ten minutes when they need help. You can reduce those wait times by offering customer service in the cloud. The customer experience becomes active and immediate when you offer online options. No one wants to be on hold for several minutes to get an answer to a simple question. Your customer experience will skyrocket with online options that help customers find answers immediately.
4. Getting personal
While it's always personal when someone comes in your brick-and-mortar, the cloud offers so much more in the way of personalization. Your CRM lets you capture any and all information about your customers, so you can personalize every interaction. Imagine how powerful if your customer support center has a complete record of customer interaction and can understand their needs immediately and thoroughly. If both your brick-and-mortar and your online presence use the same system, each has the information they need at their fingertips to meet or exceed customer expectations.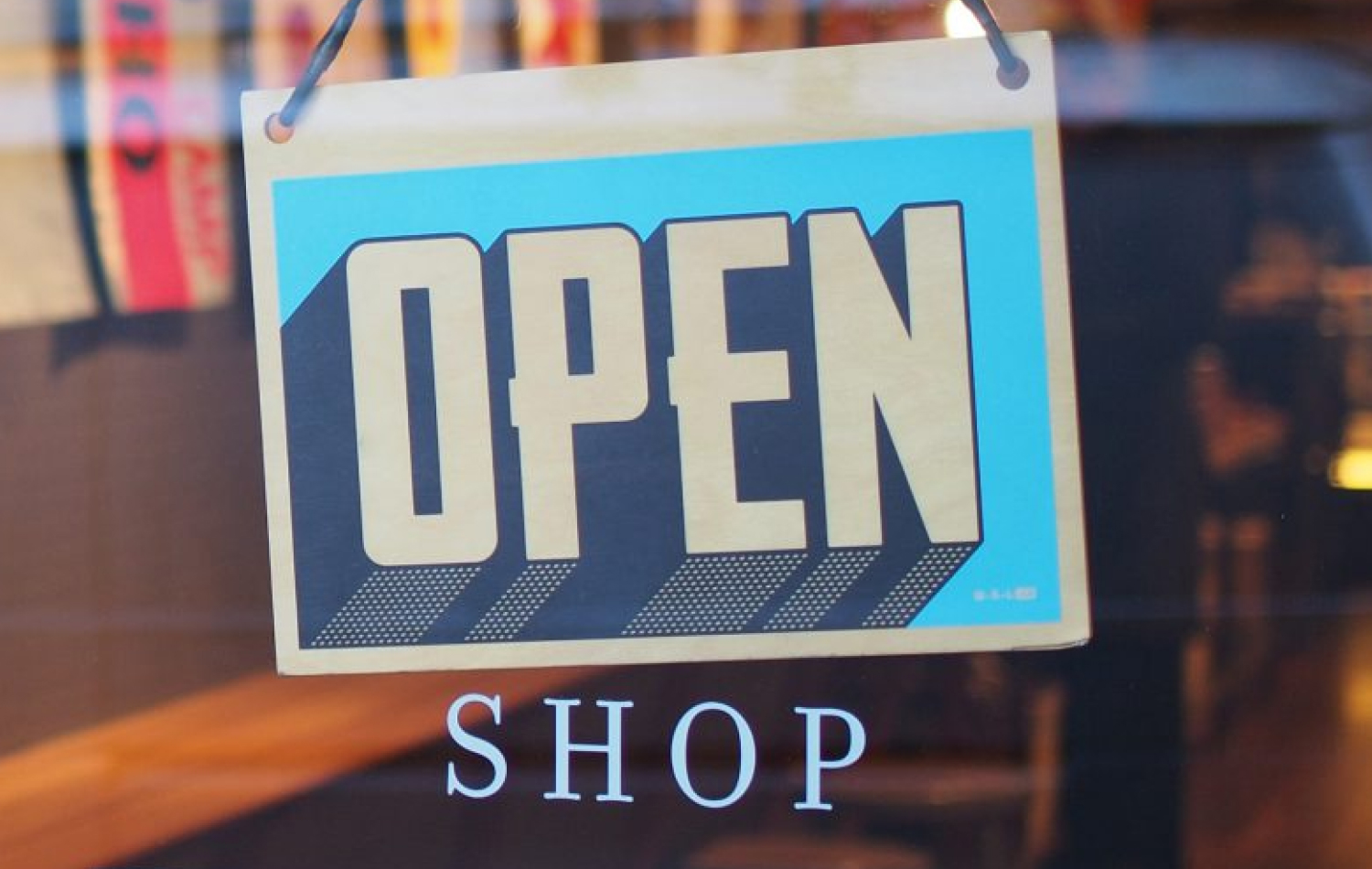 5. Engaging your customers
With a brick-and-mortar, the best way to engage your customers is with beautiful displays, direct mail marketing, and special sales. With the cloud, you can create a seamless customer experience that combines those physical messages with emails, social media, and other customer engagement actions. You can reach your customers where they are at any time or place. In fact, today's technology lets you send text messages to your customers' cell phones with specials and sales items when they drive by your store. You can even offer a discount if they buy online. An engaging communication strategy is just one way bridging the gap between brick-and-mortar and online becomes one seamless customer experience.
6. Boosting customer loyalty
When you offer a customer experience focusing on options your customers want and need, you can exponentially boost your customer loyalty. Sometimes customers don't have the time or the inclination to come to your brick-and-mortar. When you offer them an amazing customer experience in the cloud, they're more likely to return to you—because you're meeting them where and when they want. When you provide customer support where they need and want it, instead of when and where you want to, you're building customer satisfaction. And building customer satisfaction always increases your customer loyalty.
7. Creating team collaboration
The cloud lets multiple team members access the same information. When you expand your customer experience from your brick-and-mortar to an online presence, you get a much more holistic view of who your customer is and what he or she really wants. And when both in-store and online employees can access that level of detail, they will succeed at providing the customer experience you want and need. And when your team collaborates and works together to create an amazing customer experience, imagine the power of that interaction on your customers.
Final thoughts
A simple way to begin bridging your brick-and-mortar and online presence is by thoroughly understanding the customer experience. What do your customers need, want, and even fear? The more you know your customers, the better you can streamline your on- and off-line efforts to provide the perfect customer experience. Give them what they need, where they need it, and when they want it, and you've created a seamless customer experience that boosts customer engagement, creates amazing loyalty, and reduces churn—the trifecta of every company's efforts.