Happy people are productive at work. They are also more loyal to your business, and they typically have lower stress levels. All of these qualities can increase performance levels, which benefits the bottom line. That's why many organizations have moved to incorporate play at work… and why you should do the same!
Research shows that "fun can increase effectiveness and productivity at work," as Bright HR's It Pays to Play report put it. Their study suggests, "notions of 'fun' and 'play' at work [are] becoming increasingly important to workers who want to be creative, committed and motivated – especially among your younger employees."
The top five activities thought to make a workplace more fun are:
Dress down Friday (25%)
Office parties/nights out (21%)
A pool table (19%)
An office pet (18%)
Wellbeing massage days (17%)
(Though surely more people would have selected massage days if they'd thought of that as an option!)
Still, other than the pool table, these fun options don't get at how to incorporate play at work. Below are a few additional options to consider.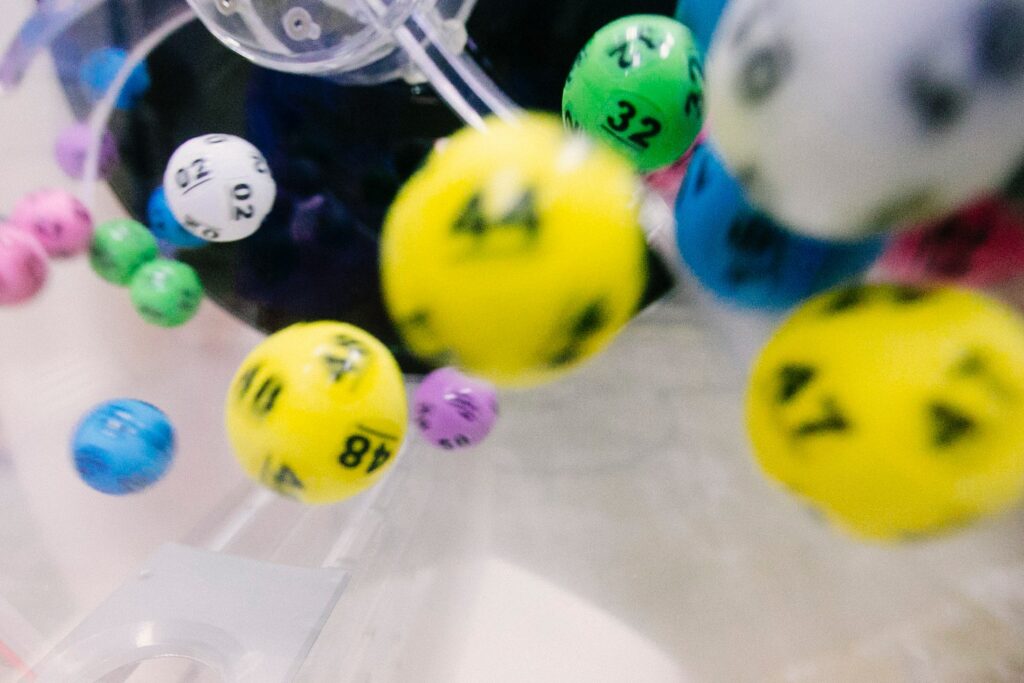 Lottery syndicate
This is a popular way for people to play together at work. Buying one lottery ticket as an individual, you face incredible odds against your big win. But when a workplace team clubs their lottery tickets, agreeing to share any potential lottery prize, they gain a way to form new bonds, playfully. There's also the escape mechanism of dreaming of what people might do with the winnings.
Sports
Playing sports together benefits company culture and releases endorphins, allowing employees  to enjoy healthier work lives. Google famously offers employees access to beach volleyball and bowling on its main campus. LinkedIn's employees get to play foosball and ping pong.
The Toronto-based accounting software company Freshbooks takes fun seriously, too. They invite "Freshbookers" to a children's camp for a weekend every June to bring their families along and play.
Provide access to indoor, outdoor, team and individual sports so that everyone from the most talented athlete to the office introvert has an opportunity to take part on their own terms.
Computer game consoles
The festival-focused Emazing Group includes video game competitions in its all-hands meetings. "Our employees really appreciate our playful culture," CEO Brian Lim told American Express.
Or you might take the old school route. Global interactive entertainment company Zynga has arcades in its offices. They also invite fun into the work environment by welcoming four-legged co-workers. No wonder that 95% of employees agree that it's a great place to work, compared to 57% at a typical U.S.-based company.
Fantasy football league
Fantasy football is a big deal. Even in a press release acknowledging the costs to companies of the time spent on league planning, John A. Challenger, CEO of Challenger, Gray & Christmas, said "an across-the-board ban on all fantasy football or sports websites is likely to backfire and cause a drop in morale, loyalty and, ironically, productivity."
In Challenger's study, 40% of employees being able to participate in a fantasy football league had a positive influence. This playful practice also helped increase camaraderie with other employees and introduced them to a new valuable business contact.
Board games
Putting out a chess board or another game that gets employees thinking in a different way improves their cognitive function. Having Scrabble, Boggle, Risk, or Clue available to employees allows them to take a break and build better problem-solving skills and enhance creativity.
"All sorts of creative new connections are made when you're playing that otherwise would never be made." — Dr. Stuart Brown, founder of the National Institute for Play.
Nerf gun wars
At Pyramid Solutions, nerf gun battles add an element of surprise to the office. One participant noted, "typically they only last long enough for the largest of the guns to run out of bullets (3-5 minutes MAX), which means they heighten spirits in short timeframes." Plus, "they are also amusing for those that do not participate in them."
As another participant observed, "They bring some light-heartedness into the environment and in a small way they can make you feel more like a team… depending on who is shooting at who."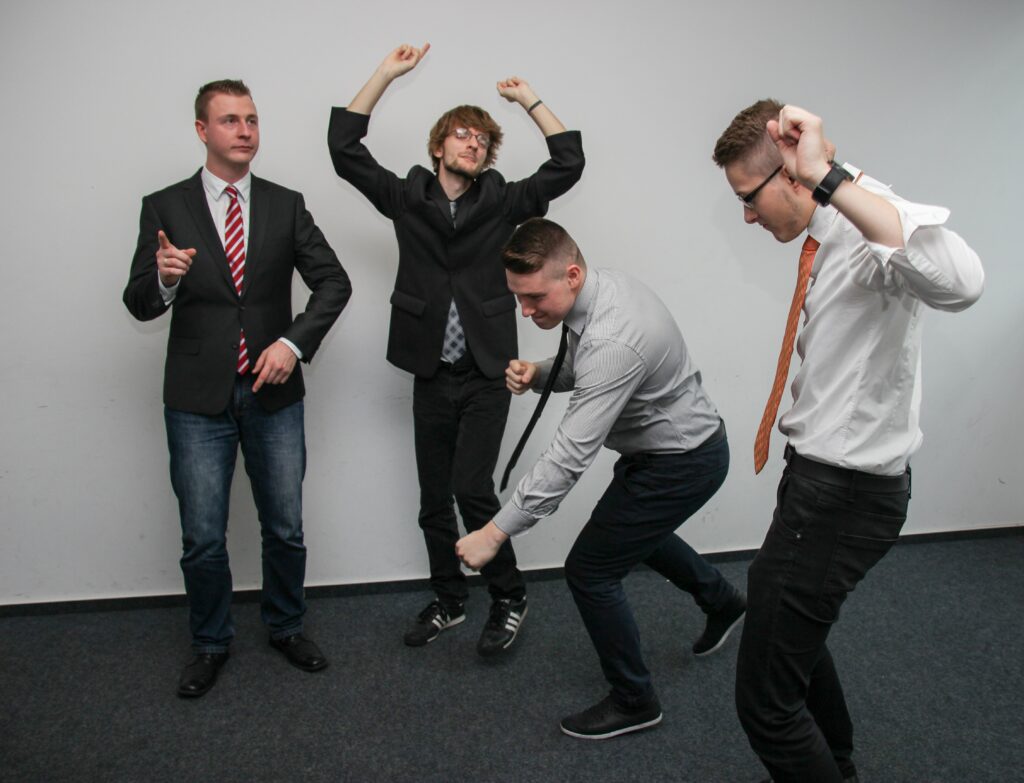 Dance Breaks
Debora Balardini noticed her employees forgetting to have fun during the day, so she started throwing on a song to dance along with. She told Amex, "at first people felt a little awkward about it, but they soon started to enjoy it because it had so many benefits." It's now a daily occurrence at her event space and performance management company.
Dr. Stuart Brown, founder of the National Institute for Play, points out that play doesn't have to be active and competitive. Setting action figures or tactile puzzles out on a conference table helps to lower meeting intensity.
Having a karaoke machine in the office once a month on a late Friday afternoon is another form of play. So is encouraging people to wear costumes (like spirit week from your school days). Or inviting them to wear fancy, formal attire to work.
The goal is to let people do what makes them happy. Encourage unstructured time. Support creativity and people taking a break by finding ways to support play in your work environment.
Bringing play into the workday
Now that you know the benefits of work play, and how to incorporate play at work, you'll be ready to start playing. However, there are still some cautions to consider before going all-in incorporating play in your work environment. That's next in this series, so stay tuned!