With all the technology that's available, students have more opportunities to learn than ever. But how exactly do you enhance learner experience using technology?
If you're an educator who's trying to digitize your classes and approach to teaching, it can be confusing knowing where to start.
Do you start live streaming? Create pre-recorded videos? Offer 1-1 coaching online? Which of these will have the biggest impact on your students and allow them to learn better, and which should you focus on?
In this article, we share four practical things that you can do to enhance learner experience using technology. Read on to find out more!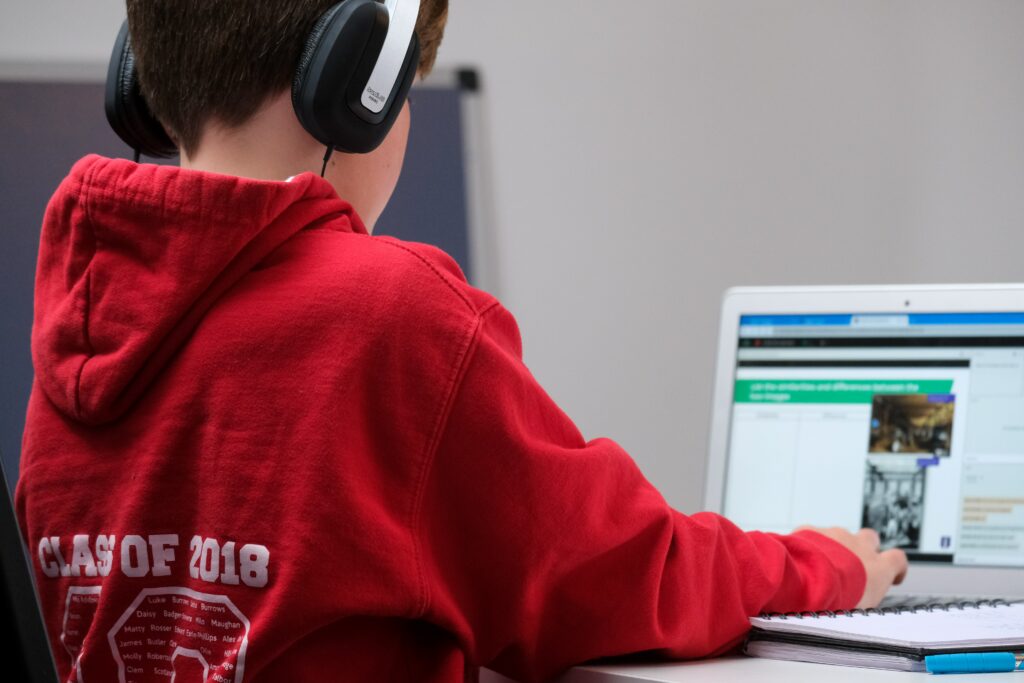 1. Create a digital learning space for your students
This helps your students by: Giving them a structured way of keeping track of all their materials and resources and empowering them to take charge of their learning journey.
Some tools that you can get started with: Edmodo, Google Classroom
Regardless of whether you're teaching kids, teenagers, or adult learners, chances are that you have plenty of content and resources for your students.
With this in mind, it's a good idea to create a digital learning space for your students – think of it as a one-stop shop where they can go to access all their resources, read about upcoming class events, and even post questions to you or to their fellow classmates.
These digital learning spaces aren't just for students – parents can also access them to keep abreast of the latest updates, and monitor their children's progress.
2. Utilize technology to implement differentiated instruction
This helps students by: Allowing them to receive differentiated instructions that's targeted at their level of learning and understanding, rather than a one-size-fits-all approach
Some tools that you can get started with: EdApp, Adaptemy, Knewton
Regardless of the type of program, you're teaching, most students don't start off on the same playing field.
Some kids, for example, enter first grade knowing how to write simple sentences. Other kids might know how to spell, but may be unable to form sentences yet.
And with adult learners, the same thing applies – if you're teaching a Marketing 101 course, some of your students might have some basic knowledge of marketing, but others might be going in completely cold.
On top of that, also take into account the fact that students learn at different paces. More often than not, you'll see students of varying levels in your classrooms – it's highly unlikely that your students are roughly at the same competency.
How do educators deal with this? Traditionally, most educators structure their content and classes for the "average" student and pitch it to the "average" competency level.
Obviously, this is not an ideal approach – the brighter students get bored, and students who need more help might flounder and feel overwhelmed.
That's where computer-adaptive learning (also known as CAL) comes in. This is basically software that you can use to provide differentiated instruction to each student, based on their competency.
How does it work? When each student first logs on, they take a diagnostic test that allows the system to peg their level of competency. Based on their score, the system will deliver materials or instructions that are appropriate to their current level. Alternatively, the students can also try our free online survey software for students.
As students review the material and answer questions, the CAL component of the system kicks in – it constantly evaluates the student's competency level and assigns new material to them based on whether they're improving or not.
This is one of those areas in which technology is a true game-changer – regardless of how capable or productive a teacher is, it's simply impossible for them to provide individualized instructions to each student in their class.
With CAL, however, it's a different story!
3. Encourage peer-to-peer learning
This helps students by: Allowing them to assimilate knowledge, develop reasoning and critical thinking skills, and ask questions in a safe space
Some tools that you can get started with: InstaEdu, StudySoup, LessonPaths
Peer-to-peer learning sounds fancy, but it simply refers to the practice of students asking each other questions and collaborating together to find answers.
Now, peer-to-peer learning might not sound as exciting or sexy as other techniques (gamification and AR/VR, anyone?), but it's actually proven to be extremely beneficial.
Firstly, studies have shown that when students undergo the process of doing exercises together, raising questions to each other, and arriving at conclusions together, this helps assimilate knowledge. Essentially, students digest the material better and come away with a deeper understanding of the content.
Intuitively speaking, you can see how this makes sense. If you sit there and listen to your teacher talk about a certain topic, you might think you understand the material. But when you explain the same topic to someone else, that forces you to think through it more deeply, and also fill in any gaps that you might have been missing.
On top of that, we also know that when students work together in groups, it improves their reasoning and critical thinking skills. Again, this is all about active learning – by asking and answering each other's questions, students are taking an active approach to learning as opposed to a passive one.
Lastly, some students may not be 100% comfortable with asking questions in a formal classroom setting, and raising questions to a teacher. These students definitely benefit from peer-to-peer learning – this provides them with a "low stakes" environment where they may be more comfortable to learn and make mistakes.
4. Accommodate different needs
This helps students by: Democratizing the learning process and making it more inclusive
For educators, the goal is to make learning as accessible and inclusive as possible – and here's where tech can make a world of difference.
For example, if you've got students who are hearing-impaired, or even students who don't speak English as their first language, you can add subtitles to live videos to aid in their understanding.
A final word on enhancing learner experience using technology
In recent years, technology has made learning so much easier, more affordable, and more immersive for students.
As an educator, it's up to you to constantly keep abreast of new technologies, and incorporate these into your classes in a way that's conducive to your students' learning. Sogolytics can help you improve learner experience for your students.