Don't get us wrong – we totally love feedback.
What we don't love, though, is feedback that's disregarded, second-guessed, or just totally ignored. Why bother asking questions or seeking feedback if you're not going to do anything with the responses?
By now, you get it: You need to close the loop. Still, a ticketing system can sometimes seem a little impersonal.
What's next? Meet SoGoConnect.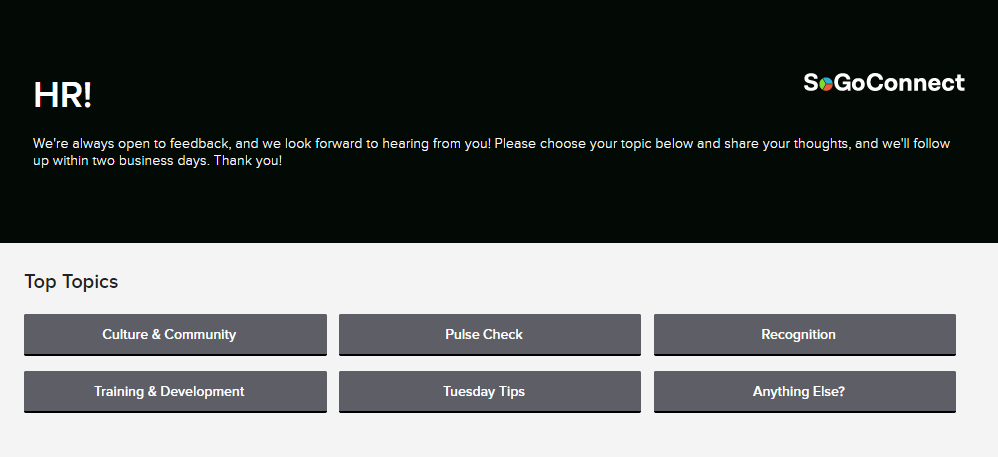 Start the Conversation
How does it start? Dialogue.
Dialogue begins anywhere – a survey response, a website form, or even – imagine! – in real life. Someone in your community – customer, employee, vendor – has feedback – question, concern, suggestion – and that message kicks off the flow.
A key question here: Should people be able to send in messages without sharing their contact details? You decide. It's true that anonymity can empower more candid feedback, but those who share contact details can – and should – expect a direct response. You may choose to allow completely anonymous submissions, but then you won't be able to follow up directly. Want the best of both worlds? Enable responses but hide identities by allowing Hidden Customer submissions.
Once the message is submitted, an automatic confirmation message is displayed and a follow-up email is sent – if an email address was provided. This helps to set expectations about what's up next.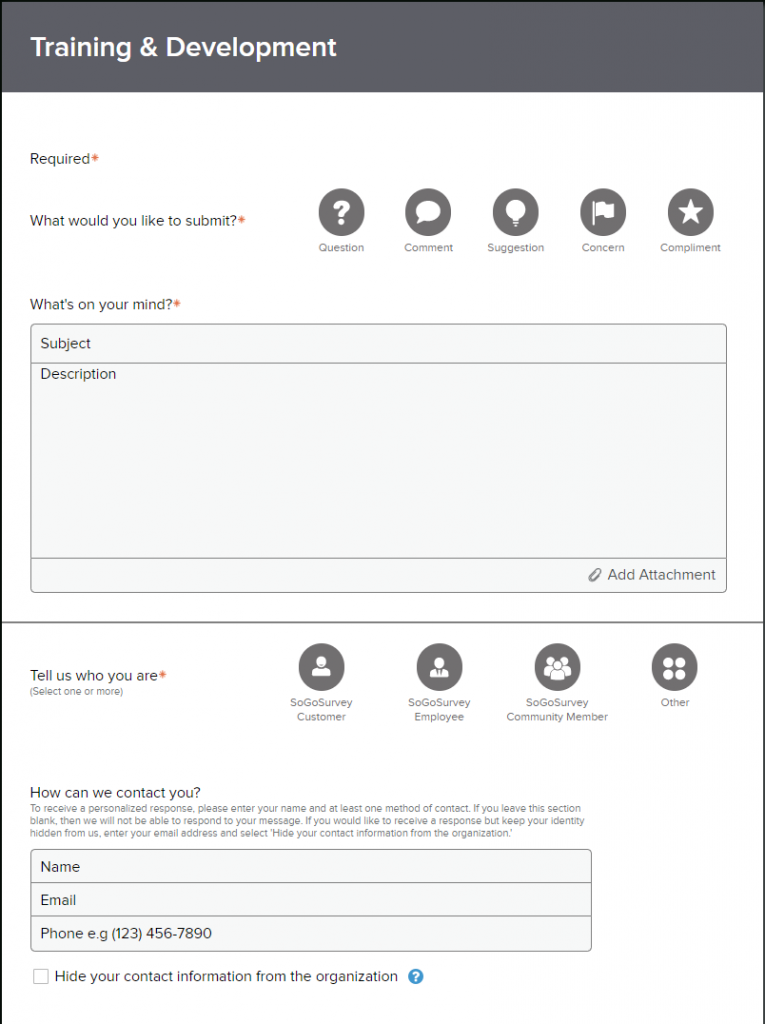 Who's On First?
Once the message comes in, the clock is ticking. Whether or not a response is expected – or possible – it's important to get the message to the right team/individual as quickly as possible.
While your customer might have easily sent a message to the wrong area, if that message comes to you, you own it. At the very least, you own getting it to the right team. Reassign that message, then sit back.
If it comes to you, do something! If you need to have an internal conversation before you follow up, add other people to the message so they can weigh in as needed. Share attachments, make decisions – whatever you need to do before you respond, avoiding too much back-and-forth with your customer.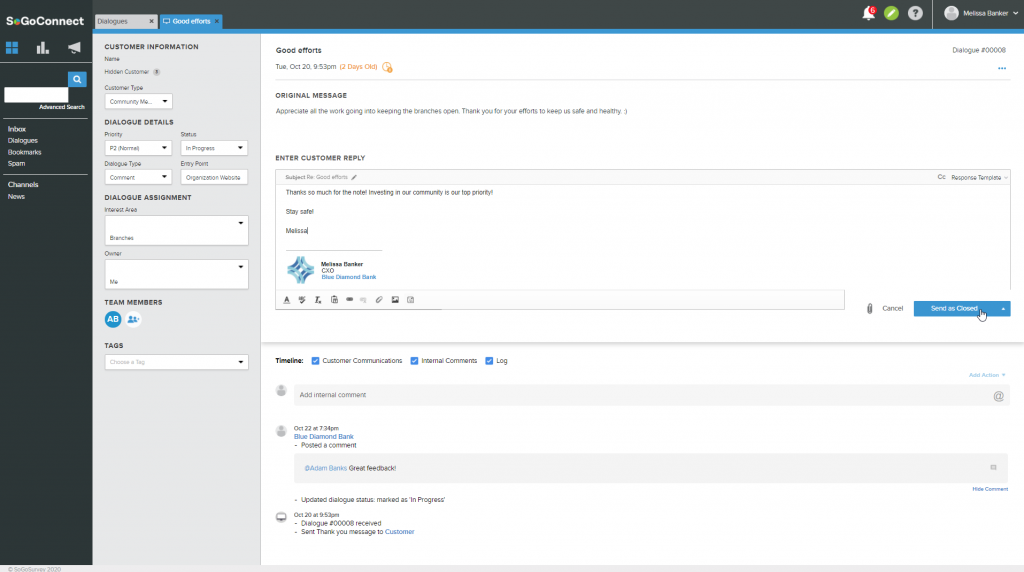 What's Next?
If the submission is anonymous, share the message with the right people on your team, and maybe mark the content for inclusion in your next FAQ or blog post. Close it up, and move on.
If it's a Hidden Customer submission, you can hit reply, sending a message back to – well, whoever!
If email address and/or phone number were included, you can reply or call back, even scheduling an in-person meeting or other follow-up.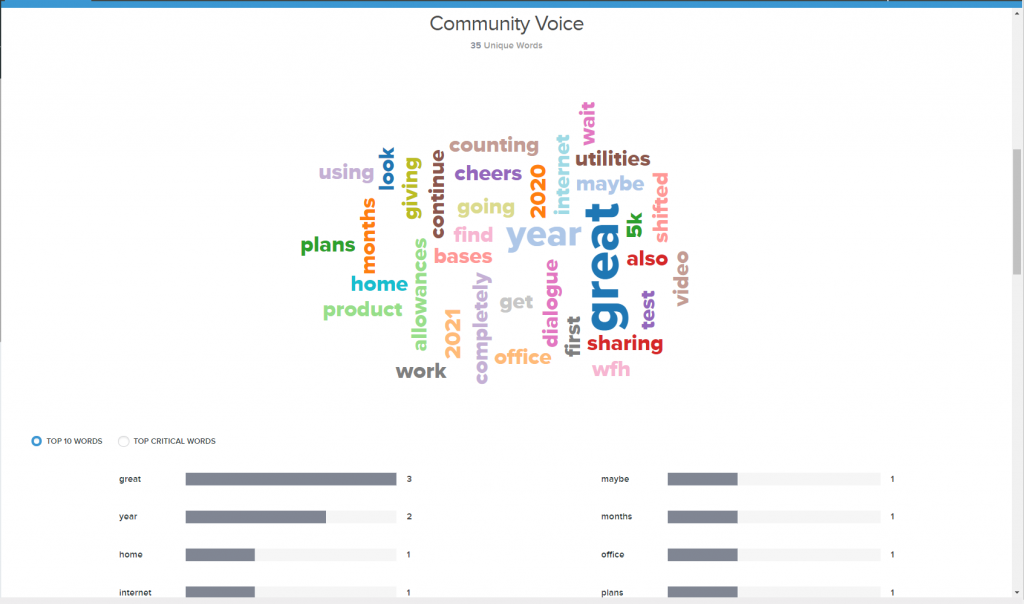 But Is That It?
When replying, you have a few options.
If you're just letting the customer know that you're still working on it – totally reasonable – you can send your reply as In Progress. The clock's still ticking, but it makes sense to provide reassurance and an updated timeline, if needed.
In some cases, you need more information to be able to respond appropriately. For example, if a customer has feedback about a bus that was late or a support team member who was extremely helpful but they don't tell you which bus or which team member, it's hard to follow up. Respond as Pending Details and the clock stops until the customer replies.
If you feel like your response closes the loop and provides any necessary resolution, send the reply as Closed. The clock stops. If the customer disagrees, they can respond and re-open the conversation.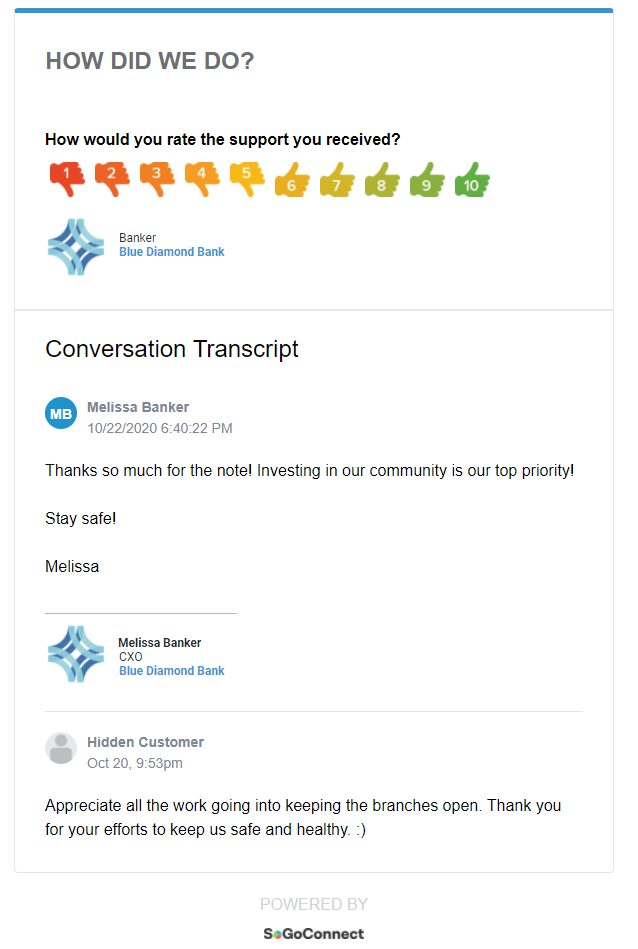 And Then What?
Once the conversation is closed, choose whether to send a follow-up email to the customer asking about their satisfaction with the experience. Ratings and any responses are associated with the same message within the platform, then all the data gets collecting in one impressive-looking dashboard.
Want to drill down on which teams are seeing the most feedback, which individuals have the lowest response times, and who has the highest ratings? It's all there. Slice and dice across topics and feedback types, sources and time frames, and plenty more.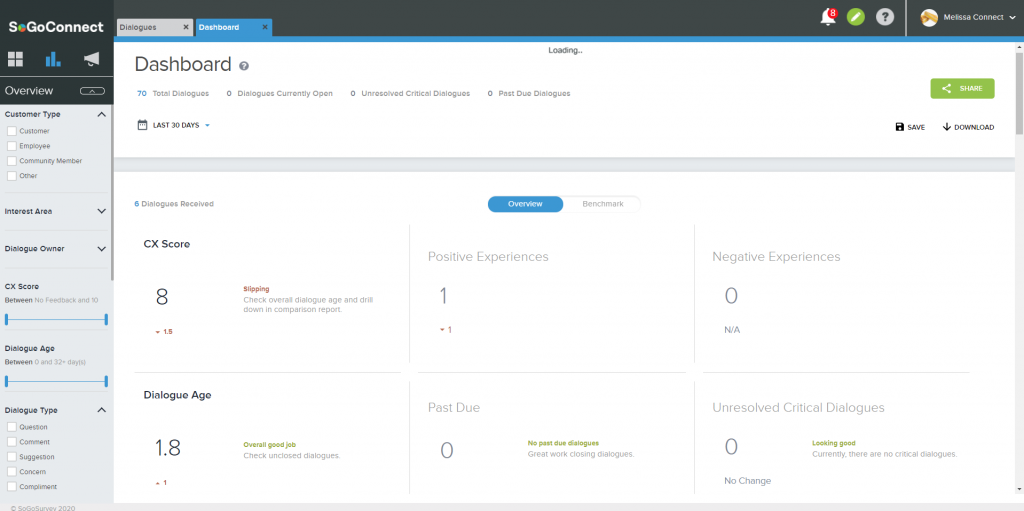 There's plenty more to explore with SoGoConnect, but the concept is simple: Following up with those who share feedback just makes sense. A systematic approach that encourages collaboration, tracks efficiency, and protects the security of your data? That makes even more sense.
Learn more in this series, and join an upcoming webinar to see for yourself why closing the loop inspires better dialogues.