Whether you fall into the category of "I can't be without my phone for a minute" or "I have a phone, but really only use it for quick calls or in case of emergency," you are likely part of the 95% of Americans who own a cell phone. According to the Pew Research Center, "Americans today are increasingly connected to the world of digital information while 'on the go' via their smartphones and other mobile devices."
While cell phones have changed the way we communicate, gather information, shop, and entertain ourselves, how have cell phones changed our expectations of customer experience?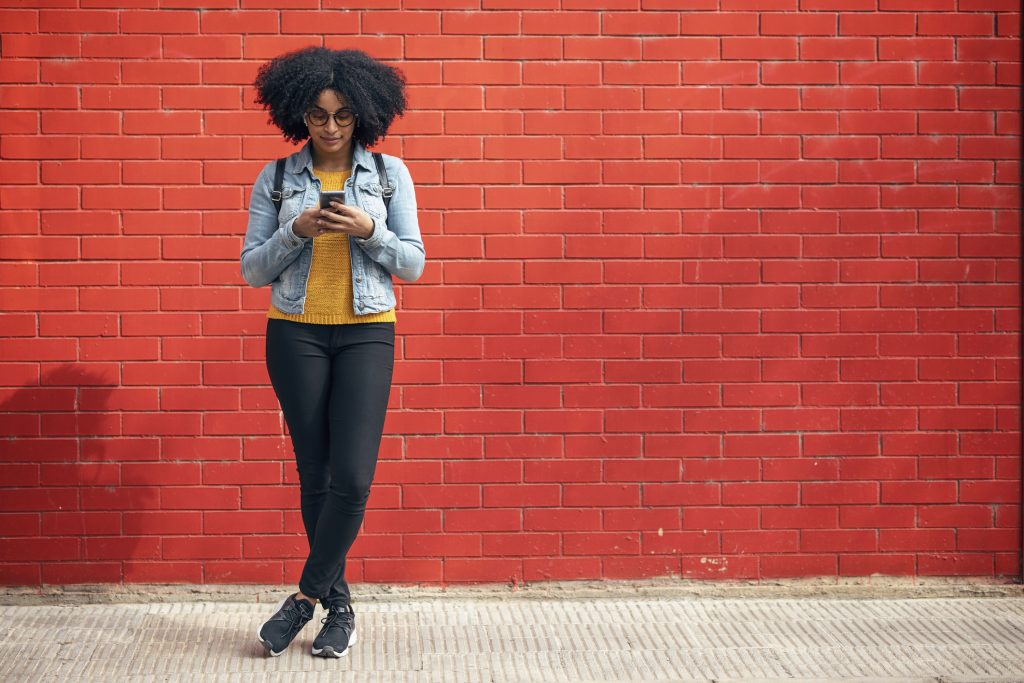 Customer experience goes mobile
Once, the standard for companies was to create a mobile-friendly website, but now many designers and business owners are prioritizing a mobile-first design approach. Today, 52% of customers are less likely to engage with a company as a result of a bad mobile experience.
The same logic applies to an online survey. If a survey does not utilize a mobile friendly layout or questions, companies run the risk of garnering low interest, generating skewed results, or possibly resulting in high abandonment rates.
"Making surveys easily accessible on mobile platforms is absolutely crucial to engage more participants and collect better data," said Melissa Krut, VP of Success for Sogolytics. "When participants can respond on to a survey on their phones or tablets, they're more likely to share their feedback. Especially when you're reaching out to customers, you need to make sure you're not inconveniencing them with a long and clunky survey, so a mobile-first approach is increasingly common. If you don't have participants, of course, you don't have results."
A mobile-friendly survey also helps companies to get actionable data more quickly. A bank customer, for example, may receive a customer experience survey about the loan application process on his or her phone within minutes of leaving the bank branch. This is especially important for CX touchpoint surveys, in which the freshest data is always the best.
And for today's Millennial Generation customers, going mobile is essential: More than 93% of millennials now own and regularly depend on their smart phones, as compared to 68 percent of Baby Boomers.
Survey mobile app
A fully functional and flexible survey platform like Sogolytics can help companies gather and analyze customer experience data through cell phones and tablets. Build a survey project and you can preview how it'll look on a computer, tablet, or mobile device, and the questions and display will be completely responsive to ensure the best experience for participants on any device. But what if you're on the go?
The Sogolytics mobile app, with a new update just released, improves productivity and decision-making by allowing survey creators to create, distribute, and analyze surveys right from their own mobile devices. Whether it's a poll, a form, a questionnaire, or a pulse check, the mobile app can help survey creators get the answers they need, when they need it. Plus, distribution is easy, allowing survey creators to access their own contacts and publish through integrations with numerous common communication apps.
Available for Android and iPhone, the Sogolytics mobile app is free and easy to use. Whether you're serious about collecting data or just need a few quick answers, the all-mobile survey experience may be perfect for you — and for your participants!
About Sogolytics
Founded in 2013 and headquartered in the Washington DC Metropolitan Area, Sogolytics is an award-winning experience management and survey technology provider. Organizations like Uber, Walmart, UNICEF, 3M, and Citibank as well as hospital systems, financial services companies, and government institutions use Sogolytics to securely gather business intelligence and create exceptional experiences for their customers and employees.