This article reflects on the massive impact of radiology on the healthcare industry, and the sophisticated technologies constantly at work. It's a vibrant setting for progressive physicians to interact alongside technologies designed around the segmented needs of patients everywhere.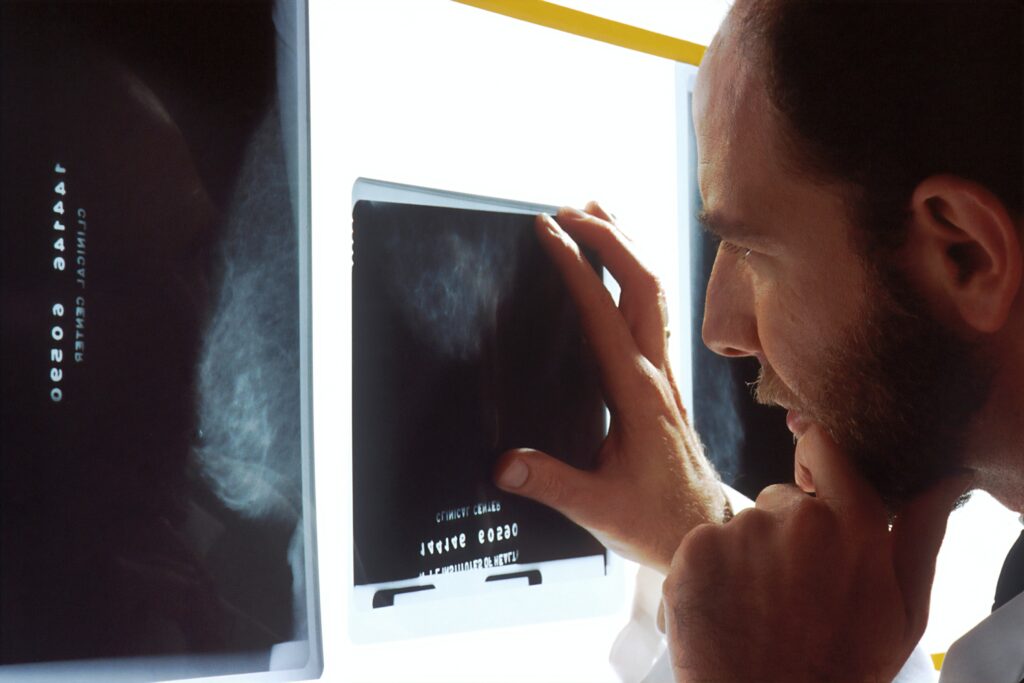 The Department of Radiology at Boston Medical Center (BMC) is an iconic model servicing specialist clinicians and general practitioners in New England and beyond. Its annual procedures top 350,000 screening, diagnostic, and interventional cases annually. To put this into perspective, that is an average of nearly one thousand per day, creating tremendous pressure on the staff to deliver quality outcomes.
One may get the impression of a healthcare turnstile churning images via one-stop technology. If so, that picture is far from reality. Consider the following extracted from a BMC radiology department overview:
It supports the most significant Level 1 Trauma Center in the state.
The American College of Radiology recognized BMC's breast imaging center with an excellence rating for its cutting-edge digital mammography and exceptional care in a highly focused field.
The department subdivides into numerous clinical specialties and diagnostic convergences, such as interventional radiology. The latter is a prime example of one of multiple BMC's subspecialist teams containing physicians, physician assistants, nurse practitioners, and nurses proficient at end-to-end angioplasty, stenting, and revolutionizing minimally-invasive treatments. In addition, they're experts in a range of therapies that include (to name a few):

Uterine Fibroid Embolization (UFE)
Kyphoplasty, Vertebroplasty
Chemoembolization
Radiofrequency Ablation for Cancer
Venous Access
Laser therapy

The clinicians connecting with the interventionists specialize in, among other areas:

Cancers across the board
Male infertility and varicocele
Carotid artery disease
Vascular and non-vascular diseases
Women's health
Varicose veins
Osteoporosis
As intimated in other Sogolytics articles on radiology's impact on the patient and customer journey, specialist image interpreters in this radiology vertical have substantial clinical experience in their selected modalities.
The Customer and Patient Experience at BMC
Indeed, BMC's customers – all referring physicians – expect fast, accurate electronic medical reports, thus defining the customer experience (CX) as a vital strategic focus. From a patient experience (PX) viewpoint, BMC's mission is to deliver sophisticated medical imaging in a consistently compassionate setting. Also, to develop and deploy proven processes involving less pain and significantly shorter recovery periods. Thus, PX and CX are the fundamental BMC drivers from all accounts.
The BMC Case Study
The goal aligns with optimizing the department's effectiveness by improving operations to reduce time lags without compromising result accuracy or patient empathy. The technology system at the center of the efficiency drive was Philips' PerformanceBridge Practice to derive and monitor relevant metrics/data, streamline workflow, and speed things up. BMC determined that the most critical area requiring improvement was computed tomography (CT) for emergency patients (EPs) – focusing on the CT procedures and the turnaround time (TAT) connected to them.
BMC believes that data is an invaluable asset in determining the direction of radiology in 2022 and the decades ahead. Indeed, its leaders utilize practice data for reviewing everything from patient flow to tasks to maximizing TAT. Through PerformanceBridge (hereon referred to as PB), BMC has customized its dashboards, thus collecting and analyzing data at the right times in the most critical spaces. The net results converge on achieving the ultimate CX and PX, which is not all that complicated because they align closely with one another. Moreover, BMC doesn't see facilities elsewhere in the US as competition, and therefore has no problem sharing their data and initiatives.
Workflow Changes for Efficiency
Emergency rooms depend on fast TAT to get EPs from initial imaging to the subsequent care stages. Dr. Anderson, the Vice Chairman for radiology research at BMC, took responsibility for the workflow project. He appreciated that it ties in with coordinating specialist clinicians treating the EPs and reducing the latter's distress (a human state that inevitably attaches to emergency admittance.) Getting the TAT down in this radiology vertical cuts costs and sends the satisfaction rating up meteorically.
A starting point was to measure time-lapse from the CT scan order to the image interpretation. Typically it covered multiple touchpoints, including the details ordered by the emergency physician, consulting time with the relevant radiologist, documenting the protocols, and outlining technologist directions. For example, procedures can use intravenous or oral contrast or something different in each instance. From there, implementation took its course and waited for the radiologists to interpret and write their reports.
It boiled down to focusing on the six most commonly requested CT exams, such as CT pulmonary angiograms for patients experiencing difficulty breathing. These categories accounted for the bulk of EP procedures, so creating efficiency here would travel a long way. The research discovered that:
The technologists invariably called radiology to order the scan, thus establishing the protocol and interrupting radiologists while reading images.
As a result, it took enormous time to implement a CT scan that repeated the same way for similar patients.
So, PB signaled that if BMC policy could eliminate the physician protocol for the same category of EP cases, TAT would decline considerably.
In other words, it indicated that BMC should outline a preconceived set of terms governing the six high-volume exams (to apply routinely to all in the category).
Dr. Anderson approved the shift in strategy as dictated by PB after intense communications with all relevant parties. In addition, the system allowed the technologists some leeway in deciding which protocol to use without radiologist approval. So, aside from the computer-generated directions, human participation in protocols rested only with the technicians; as long as they dealt with the preset new template.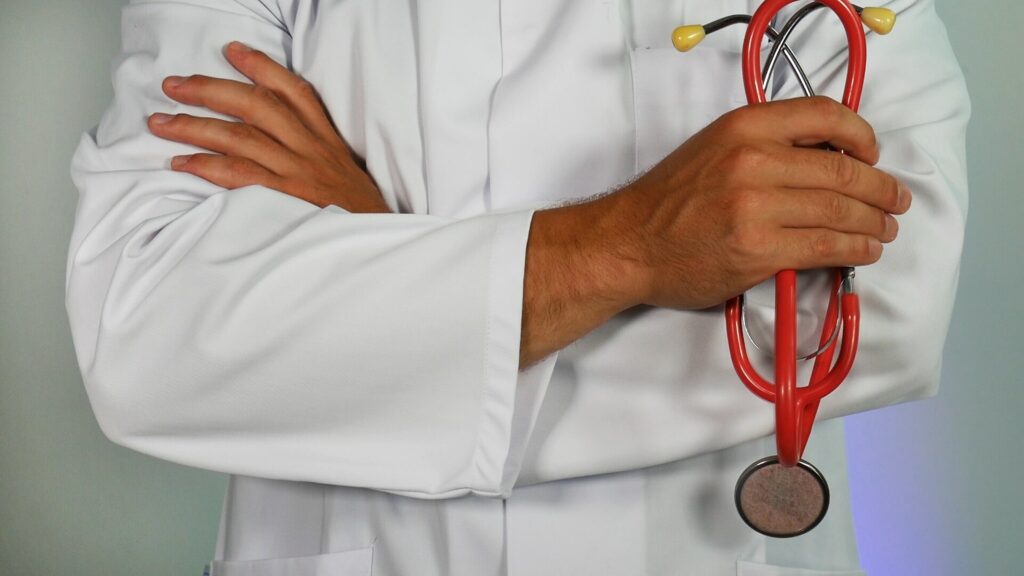 Efficiency Improvements
PB automatically traces the patients' flow through the emergency room, touchpoint by touchpoint, generating data simultaneously. Therefore, before-and-after information is accessible, easy to read, and evaluate. According to Dr. Anderson:
TAT improvement ranged between twenty-nine and sixty-five percent.
Talking in "minutes," an oral maxillofacial CT, for example, reduced from 65 to 28 minutes.
TAT for CT (head and cervical spine trauma) turned out to be the least responsive, falling from 54 to 43 minutes. Still, a sizable change when multiplied by the number of procedures.
No matter how one looks at it, TAT cuts significantly contributed to less patient stress from only one relatively small process change.
With PB doing all the heavy lifting, BMC generated the data, analyzed, and evaluated it in a fraction of the time a human team could have done the same.
The results were impressive, and the feedback from attending physicians and patients on the CX and PX sides of the equation was highly encouraging. As a result, Dr. Anderson is extending the project to outpatient imaging (i.e., beyond the emergency room). In the latter case, PB will configure data more to impact protocols in anticipation of patient arrival instead of a rush process when they enter the facility.
Other Operational Improvements
Cutting radiology costs and time is front and center of BMC leadership. Completing protocols, in general, is a primary staff function and vital to the process. However, it becomes a wasted resource that knocks holes in the bottom line when there are outpatient no-shows. According to Carlos Arellano, Senior Administrative Director of Radiology and Otolaryngology, the disruption of no-shows in nuclear medicine, for example, is expensive. So, he's using PB to predict how many unexpected absences occur daily and move the patient journeys faster for those who do turn up.
How does it help at the grass roots? Well, notably, PB provides the following advantages.
It allows subspecialists to create customized dashboards around their unique modalities.
It delivers data releases most vital to them daily.
It covers entire departments, a far cry from solo projects only a year previously.
It categorizes patients and initiates communication with those who:

Are due for a screening
Missed an appointment and need a reminder to reschedule
Require an alert for a follow-up when the scans detect abnormalities
Appreciate planned care journeys, so there's no fear of slipping through the cracks
Future PB Applications
Based on the success achieved thus far in BMC from deploying PB, the future projects aim at establishing radiologist to technologist feedback in a fast, seamless manner. Also, individual dashboards should be capable of showing the types and volume of cases they're reading. Moreover, BMC intends to share the data output with other radiology locations to bolster the profession. They're also hoping that other providers enter the PB paradigm and give feedback on their results back to BMC. The more everyone shares and leverages for mutual benefit, the more industry synergy accelerates a better PX and CX, alongside growing and prosperous image interpreting practices.