Looking for reasons to celebrate? We can help!
We're all balancing shifting challenges and improvements — personally, socially, professionally — and it's always useful to reflect on what's important, to brighten the mood without striking the wrong chord. Whether you're looking for profound inspiration or a reason to laugh out loud, we've got a few suggestions for lighting up your June.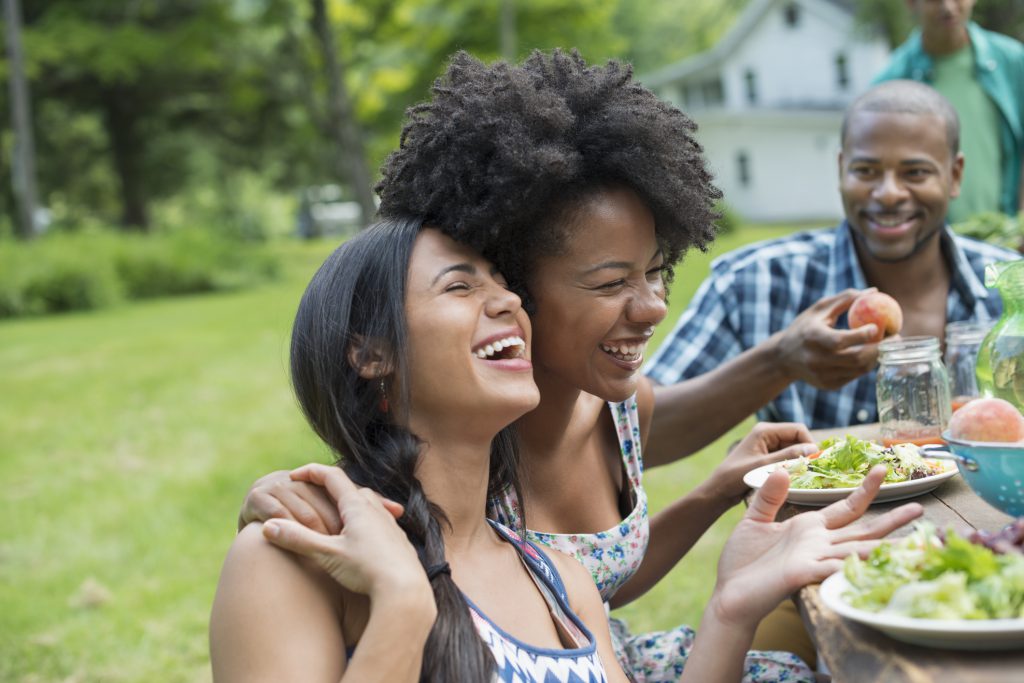 June is…
In this neighborhood, the days are getting warmer and longer as we head toward the longest day of the year. Picnics, camping, and the great outdoors figure into our celebrations. Pride, patriotism, and papas populate an alliterative pile, and sunny days lead us to starry nights. Safety is paramount, as is preparation (Why is International Picnic Day the same as International Panic Day??). Are you ready for this?
Also: Social Media Day is at the end of the month (June 30), so make sure you save up those snapshots (Smile Power Day = June 15)!
June is the start of summer
This year, June 20 is jam packed with high-priority celebrations. First, it's the first day of summer — aka the Summer Solstice. (To be fully prepared, backtrack a full week to International Bath Day — the day Archimedes made his discovery in the tub and famously ran through the streets yelling "Eureka!") Known variously as The Longest Day and Finally Summer Day, June 20 is also celebrated as National Daylight Appreciation Day. So many bright ideas on a single day! If you can't stand the heat, celebrate National Smoothie Day, National Ice Cream Soday Day, or National Vanilla Milkshake Day. The following day, June 21, mirrors the celebration of the longest day of the year by celebrating the longest (tallest) animal: It's World Giraffe Day!
This year, June 20 is also Father's Day. Originally a specific 1908 event in West Virginia that memorialized 362 killed in a mining explosion, Father's Day was first recognized as a holiday in Washington state in 1910. Sonora Smart Dodd, the force behind this commemoration, was one of six children raised by a widower, and her campaign to recognize male parents was successful. In 1916, President Wilson honored the day, and by 1924, President Calvin Coolidge encouraged states to celebrate the holiday.
June is Pride Month
Rainbows, remembrance, and reflection mark Pride Month. One of the most colorful celebrations in June, this recognition traces its roots to the 1969 Stonewall Uprising in Manhattan. A significant historical point in LGBTQ+ history, New York City marked the first anniversary with a Pride march. From there, "Gay Pride Day" became a week and then, in 1994, a month. Memorials are held this month to recognize members of the LGTBQ+ community lost to hate crimes and HIV/AIDS and celebrations are held to recognize community members' impact on history.
Learn more, explore an interactive view of the AIDS Memorial Quilt, take part in events, and bring on the rainbows!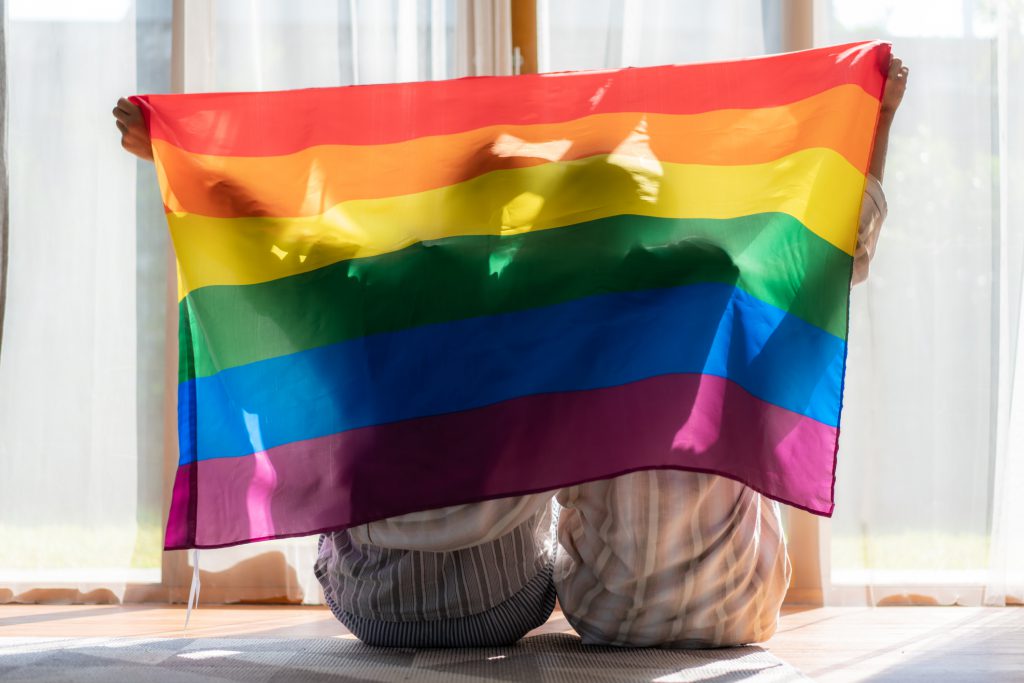 June is a high-flying month
It's electric! [Go] Fly a Kite Day (June 15) commemorates Benjamin Franklin's famous 1752 kite flight. As you no doubt recall, Franklin was experimenting to better understand the nature of electricity. Flying a kite in a thunderstorm led to insights on lightning, conduction of electricity, and how to improve protection against lightning strikes by installing lightning rods. As a result, this day is also recognized as National Electricity Day. Shocking, right? It's probably also worth noting here that June is also Safety Month.
With our eyes to the skies, note that June may also cause you to get a bit starry-eyed: International Asteroid Day and National Meteor Day are celebrated on June 30.
Anything else?
Here's a longer list of a few more items that might be of interest to you this month.
June is Pride Month
June is Fresh Fruit and Vegetables Month
June is Candy Month
June is Dairy Month
June is Great Outdoors Month
June is Iced Tea Month
June is Carribean American Month
June is Home Ownership Month
June is Safety Month
June is Pollinators Month
June is Soul Food Month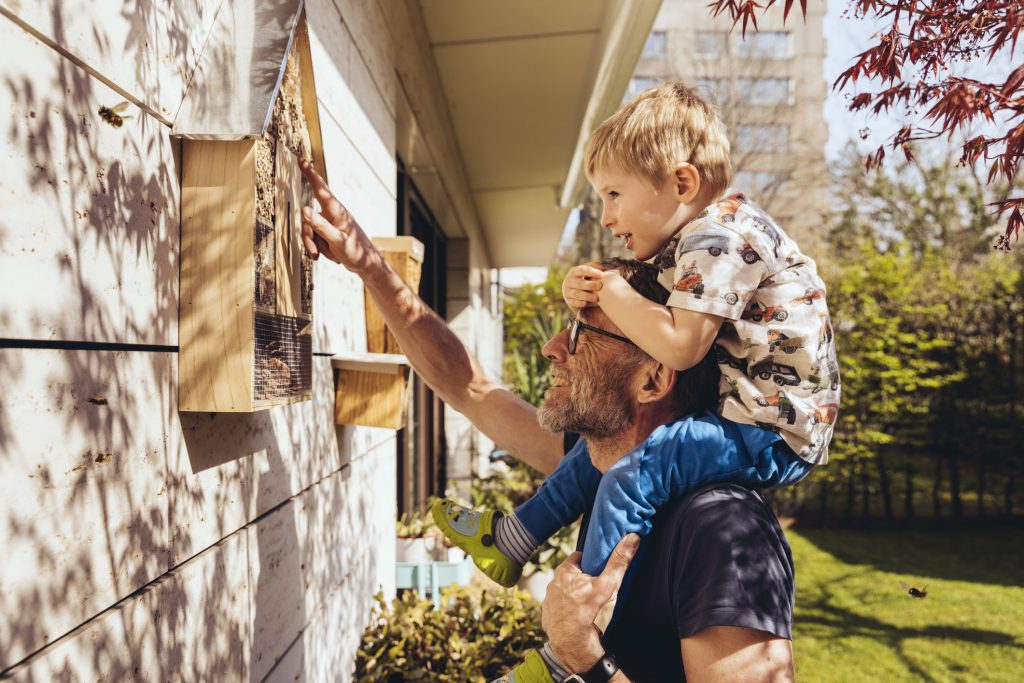 Sneak a few weeks into your celebrations, too…
National Gardening Week – First full week in June
Community Health Improvement Week – First full week in June
National Etiquette Week – Begins Monday of second full week in June
National Nurse Assistants Week – Begins Thursday of second full week in June
Animal Rights Awareness Week – Third full week in June
National Play Catch Week – Third full week in June
Lightning Safety Awareness Week – Last full week in June
And yes, there are plenty of standout days! To name a few…
June 1: Global Day of Parents
June 2: I Love My Dentist Day
June 3: National Egg Day
June 4: National Doughnut Day
June 5: Drawing Day
June 6: National Higher Education Day
June 7: Trial Technology Day
June 8: World Oceans Day
June 9: Writers' Rights Day
June 10: National Herbs and Spices Day
June 11: Corn on the Cob Day
June 12: Loving Day
June 13: Random Acts of Light Day
June 14: Flag Day
June 15: Native American Citizenship Day
June 16: Bloomsday
June 17: Recess at Work Day
June 18: International Picnic (and/or Panic) Day
June 19: Juneteenth
June 20: First Day of Summer
June 21: International Day of Yoga
June 22: World Rainforest Day
June 23: Pink Flamingo Day
June 24: Celebration of the Senses
June 25: National Food Truck Day
June 26: Great American Campout
June 27: Sunglasses Day
June 28: INTERNATIONAL CAPS LOCK DAY
June 29: Hug Holiday Day
June 30: Social Media Day
What else are you celebrating? How are you enhancing your client communication with creative and timely twists? Let us know!