Recruiting, hiring, onboarding, training — while easily justifiable, bringing on a new team member can be a major drain on resources. Although new employees bring ideas and energy, they also take time to ramp up and contribute productively to the organization's success. Retaining your strongest employees is always a smart idea, but it's not always easy.
You've probably heard about the millennial blame-game: how millennials have single-handedly brought down empires from diamond deals to restaurant chains. But have you heard about how millennials killed company loyalty?
Company Loyalty is Dead?
For the boomers and Gen Xers, a career meant starting at one job and advancing through the ranks there. A career path was a single track that moved straight up. To leave the company was disloyal and any attempt to return would be career suicide. From an HR perspective, no one wants to hire someone disloyal—someone who didn't know how good they had it until it was too late. That's a bridge burned with HR waving goodbye through the smoke on the other side. 
Today, though, the story is a little different. Millennials and the new up-and-coming workforce, Gen Z—the two generations quickly dominating the work arena—have an entirely different philosophy when it comes to their career path and loyalty. A millennial or Gen Z's career trajectory has a lot more bends, curves, and zigzags compared to a boomer's. Known as the "Job-Hopping" generation, statistics show that the millennial worker changes jobs with a high frequency. A study from Deloitte that surveyed 7,700 millennials from across the globe discovered:
 

44 percent of millennials would leave their job within two years.

 

Only 16 percent of millennials see themselves with their current employers a decade from now.
For the modern worker, loyalty is dead.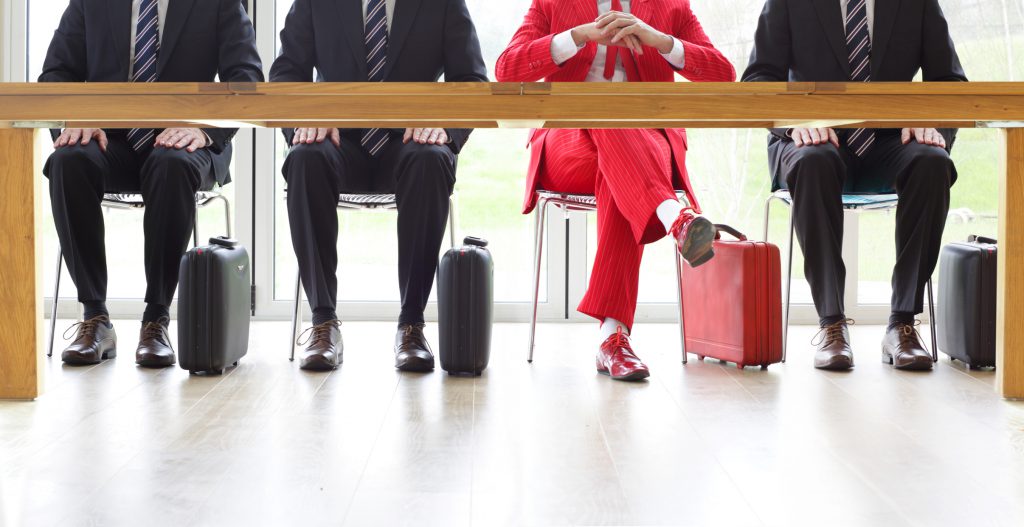 Back Again: Boomerang Employees
Or is it? While research is showing that millennials don't stay at a job with the same lifelong dedication as previous generations, that doesn't mean that any sense of company loyalty is gone. Loyalty has simply come to look different from its traditional appearance. As LinkedIn Vice President of Global Talent Acquisition Brendan Browne said, "The concept of loyalty has simply evolved."
Rather than staying power, loyalty is returning power.
The symptom of this new definition can be seen in the growing trend referred to as 'Boomerang Employees.' These are the people who leave a company for new opportunities, better salaries, or more relevant circumstances. There are generally no hard feelings for these departing individuals. Sometimes to move forward people know they have to move on. It is often in this moving on experience, however, that many people realize they had it better for some reason or other at their old job and they want it back. Maybe it's because the culture was better there, the people were great, the job more satisfying. Whatever it is, there has been a rising tide of people applying to their former company and getting rehired.
Boomeranging back to a old job has become more and more of an accepted practice. Among the 1,800 HR professionals surveyed by Kronos, 76 percent indicated they would be agreeable to hiring boomerang employees. This is a huge shift from HR conventional wisdom that argued against rehiring.
Millennials and Gen Z's change jobs more frequently than previous generations did. With this increased job mobility, millennials who leave one position for a growth opportunity elsewhere will just as easily consider going back to previous employment. These millennials who boomerang do so because of several reasons—the most significant one being loyalty to a company.
Change It Up
The modern workforce's loyalty is not gained by the promise of a stable job and good benefits for life, anymore. Loyalty for employees today resembles more of customer brand loyalty. Treat your employees right by providing them benefits, flexibility, engagement, and opportunities to advance and you've won a raving fan. In answer to the question Deloitte posed to millennials, "What are the most important values a business should follow if it is to have long-term success?" the majority said, "businesses should put employees first, and they should have a solid foundation of trust and integrity."
When these workers leave their employer for new horizons, rather than watching the bridge burn they walk away after a good-natured handshake atop the bridge. It's not uncommon for those same employees to cross back over the bridge for both their own and the company's mutual benefit.
While not all HR managers have embraced the boomeranging employee, if the employee is the right fit for an available position, then there are many reasons to consider rehiring them:
They are cheaper and quicker to onboard. Having been through the onboarding process once before, returning employees benefit from a more efficient start-up period.

They are already a good culture fit. If the employee was hired and left on their own accord on good terms, then the chances are that they already fit well with the existing company culture.

They combine the experience they had at the company with the new skills gained from their time at other organizations.
Companies that invest in their employees' loyalty not only retain employees; they bring back the good ones. 
Ready to earn employee loyalty? Start by measuring employees' satisfaction and loyalty with SoGoEX, our Employee Experience tool. Request a demo today!