One of the greatest drivers of technology is consumer demand for more intuitive, easy-to-use technology. While this has given us smartphones, touchscreens and the Wii, we're still using the same basic variation of the operating system pioneered by Windows. It's been so effective that very few people can even imagine a better (different) way to interact with their desktops and laptops.
But the creators of Leap Motion hope to radically change the way we interface with our computers.
Leap Motion is a gesture-based sensor that translates hand motions into 3-D data. While this innovation by itself would be revolutionary, according to an article titled "End of the Interface,"the creators of Leap Motion have more ambitious goals. The author writes: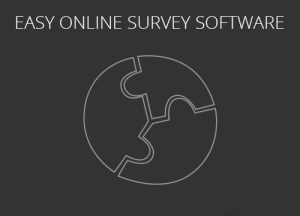 "Leap Motion is not about gesture control. As Holz explained in his demo, it's about ushering in a new era in which people interact with digital information as directly and naturally as if it were real. 'Everywhere there's a computer can benefit from this type of interaction,' he'd said. 'That means things like tablets and phones but also things like robotic surgery.'"
Lofty goals, indeed.
While there won't be widespread use of Leap Motion for some time to come, there's nothing wrong with demanding a more intuitive interface now. Many survey companies promote their platform's ease-of-use, but only Sogolytics has easy online survey software that feels natural for both designers and end-users.
Not only does Sogolytics have an intuitive, wizard-driven interface but, with a completely customizable look and feel, you can also create an appealing, personalized survey experience for your respondents.
While Leap Motion has the potential to change the very idea of how we interact with technology, we'll have to wait patiently to see if it pans out. But, in the meantime, if you need easy-to-use survey software that provides a pleasant experience for administrators and participants, look no further than Sogolytics.