Let's call her President Linda. President Linda runs a high-profile association with 18,400 professional members, and she is worried. Membership has dropped a notch and attendance at events is waning. Sure, there are a handful of vocal staff and board members chewing up face time with fix-its, but Linda is unsure. What she wants to know is this: What does everyone else think, meaning every single association member? What works? What's missing? Most of all how can the association meet evolving membership needs?
It sounds like it's time for a membership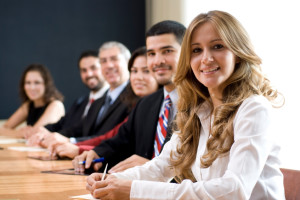 survey. "Let's do it!" the team at headquarters shouts.
Not so fast. Unless Linda uses the right survey tool with the right features, she'll end up with useless answers more suited for a data junkyard than successful action.
How is this possible? It's just a survey.
A poorly designed, boring survey does more harm than good by frustrating participants. The response rate plummets, leadership takes a hit, and the whole thing ends up a big waste.
Advances in survey technology now empower you to build trust and relationships. It is accomplished with smart and engaging surveys. Up-to-date survey software also allows you to respond in real time and let every participant know that you heard them and that you value what they have to say.
Here are five essentials for online survey success, so you (and Prez Linda) can gather the collective intelligence you need to engage your association's membership and thrive. Whether your survey tool is a freebie or paid for, if you're not getting these services and features, upgrade now.
1. Advanced Design and Layout
No more tired, old boxy surveys. Visual appeal engages participants and boosts response rates. Advanced Design and Layout allows you to customize your survey with brand colors and fonts. In addition to inserting your logo, you can add headers, footers, and enjoy multiple question types. You can even surprise your survey takers by embedding images, video and other multimedia.
2. Advanced Branching with Skip Logic
Advanced Branching with Skip Logic provides for a smooth survey experience by routing participants past irrelevant questions, based on their answers to previous questions. Without it, you end up dragging participants through questions that don't apply to them, and that erodes trust.
3. Secure Collaboration for Multiple Users
This feature really helps with survey team work and data privacy. It eliminates confusion, password sharing, multiple licensing, duplicated efforts and snooping. Secure Collaboration for Multiple Users also allows you to control who can access certain features or view reports. For example, only the survey administrator would be able to design the survey, and leadership would only be able to access results.
4. Guaranteed Anonymity
Anonymity encourages useful, candid answers with sophisticated software that blocks identifying participant data or the ability to track it. This feature is powerful enough to meet even the legal and data privacy standards of HR and healthcare professionals. Make sure you have it because very few survey software companies provide Guaranteed Anonymity.
5. Flexible Survey Distribution
Flexible Distribution allows you to invite participants from anywhere. Launch your surveys via email, social media and SMS, or embed your surveys directly on websites and blogs. You can also create a popup for your website visitors. Be sure that you can analyze responses by channel to see which one works best.
In addition to advanced survey software, your survey tool must offer affordable pricing. This means a price that works for your budget and provides the features you need. You also need solid, responsive customer support which can spare you a lot of nail-biting.
With a thoughtful and well-planned online survey, your membership will receive much more than questions and answers. They'll get the message that you care about the relationship.
Learn more about Sogolytics.
Natasha Peterson is a content producer and member of the Sogolytics Blog Team.