Time to Merge your Surveys – Like Never Before!
At Sogolytics, we are committed to continuous development and innovation. Our objective is to further empower you to make better decisions using online surveys.
To that end, we are pleased to announce a new feature — Merged Surveys.
What is Merged Surveys?
Merged Surveys gives you the power to merge and combine two or more surveys into one completely new survey.
Points to remember while using Merged Surveys:
You may merge from two to five surveys at a time.
You may only merge surveys that are in active states; i.e., each survey must contain at least one completed response.
How does it work?
Step # 1: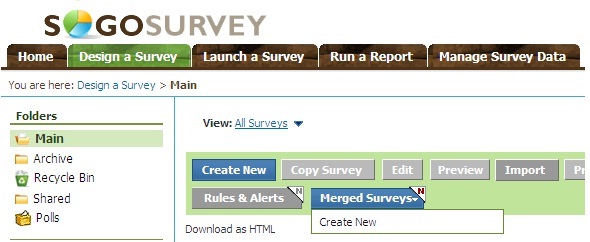 (a) Go to "Design a Survey" Tab.
(b) Click on 'Create New' under "Merged Survey" Tab.

Step # 2: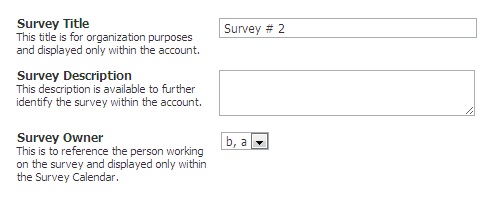 Fill in Survey Title, Survey Description and Survey Owner.
Step # 3:

(a)If the surveys are identical; i.e., if they contain the same set of questions with the same text, then they will be auto-mapped to one another, after which you can directly import responses into the survey.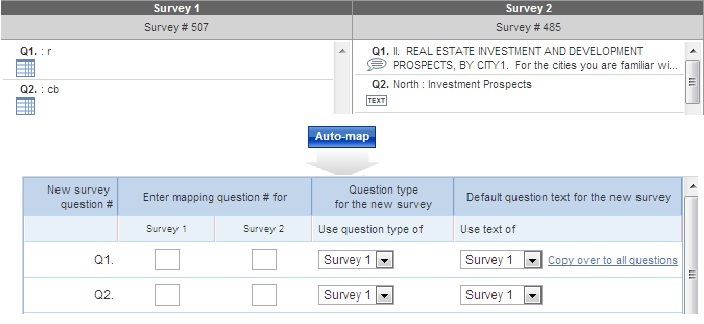 (b) If the surveys are not identical, then you need to map each question manually, after which you may directly import responses into the survey.
Step # 4:

To import responses, you may also set conditions for the survey. Otherwise, data or responses will be automatically imported.