Somewhere in between feeling the Valentine's Day love and the St. Patrick's Day luck, our latest sprint release has landed at just the right moment!
First up: Remember that you can always catch up on recent updates through our release highlights series or book a training call to walk through the latest. Also, remember that options vary by account type, so log in to see for yourself or drop a note to our support team with any questions.
Looking good!
Okay, this isn't exactly a new feature, but one of the first things you'll notice when you start to explore 30.9 is the new login page. Sweet, right? Sure, you might appreciate the aesthetics of this page itself, but this is also a pretty visible reminder of the ongoing UI/UX improvements happening throughout the entire platform with every release. From clarity to consistency, these updates are designed to make your life easier — and a bit prettier, too!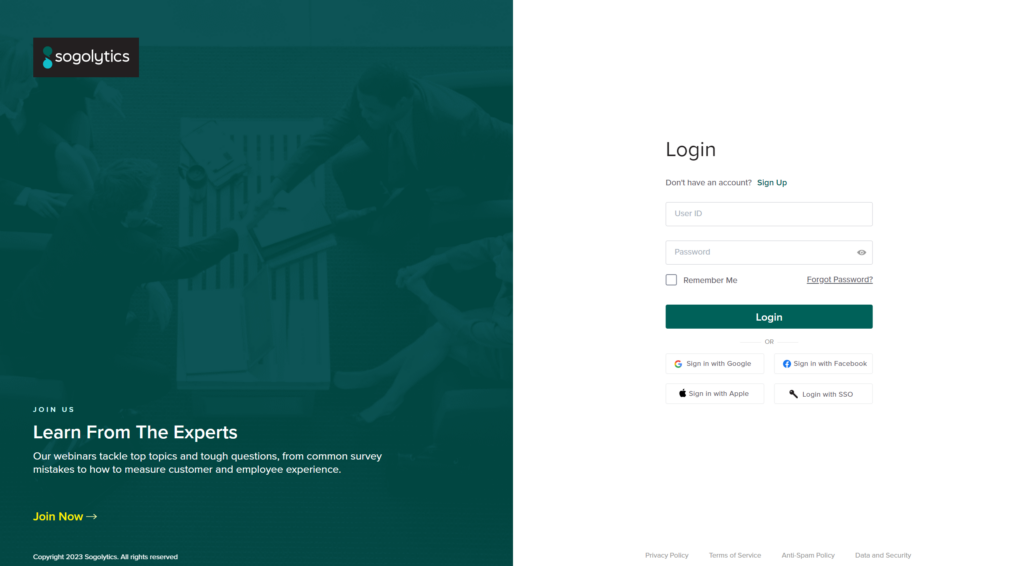 Hidden questions, revealed!
Hide questions in an active survey with responses
How can making something invisible be an exciting feature to look at?? Picture this: Your post-support customer feedback survey was launched last year, just after you went live with a company rebrand. At the time, "What do you think of our new rebrand?" was relevant and provided some useful insights. Now, though, it's a lot less relevant. What to do?
You could delete the question… but that would also delete all of the answers you've ever received.
You could make a new survey without that question… but then you'd have to update your automated distribution processes to send the new survey links.
Yes, CX Tags make it easy to compare results from multiple versions of the same CX project, but simply hiding the old question from the participants' view is the easiest solution to this situation for any project type. When you choose to hide a question, you'll still be able to see it within the Sogolytics platform, and you'll still be able to see past results received. Best of all, your participants will never know the difference!

(PS: Even better, if you accidentally hid the wrong question or you need to bring it back, you can also "unhide" this question to show it to future participants!)
Sub-question display logic
Expanded logic options for sub-questions
There's always more to explore with logic, even after our "love and logic" sprint that went live in February! Now, when selecting a show/hide question in Question Display Logic, you'll see the option to choose individual sub-questions. Use this option when only some participants should see a specific sub-question in a Grid question or in a Multiple Drop Down.

For example, if you'd like to ask people who attended last year's event to compare it with their experience this year, set the rule above and only repeat attendees will be asked the comparison sub-question.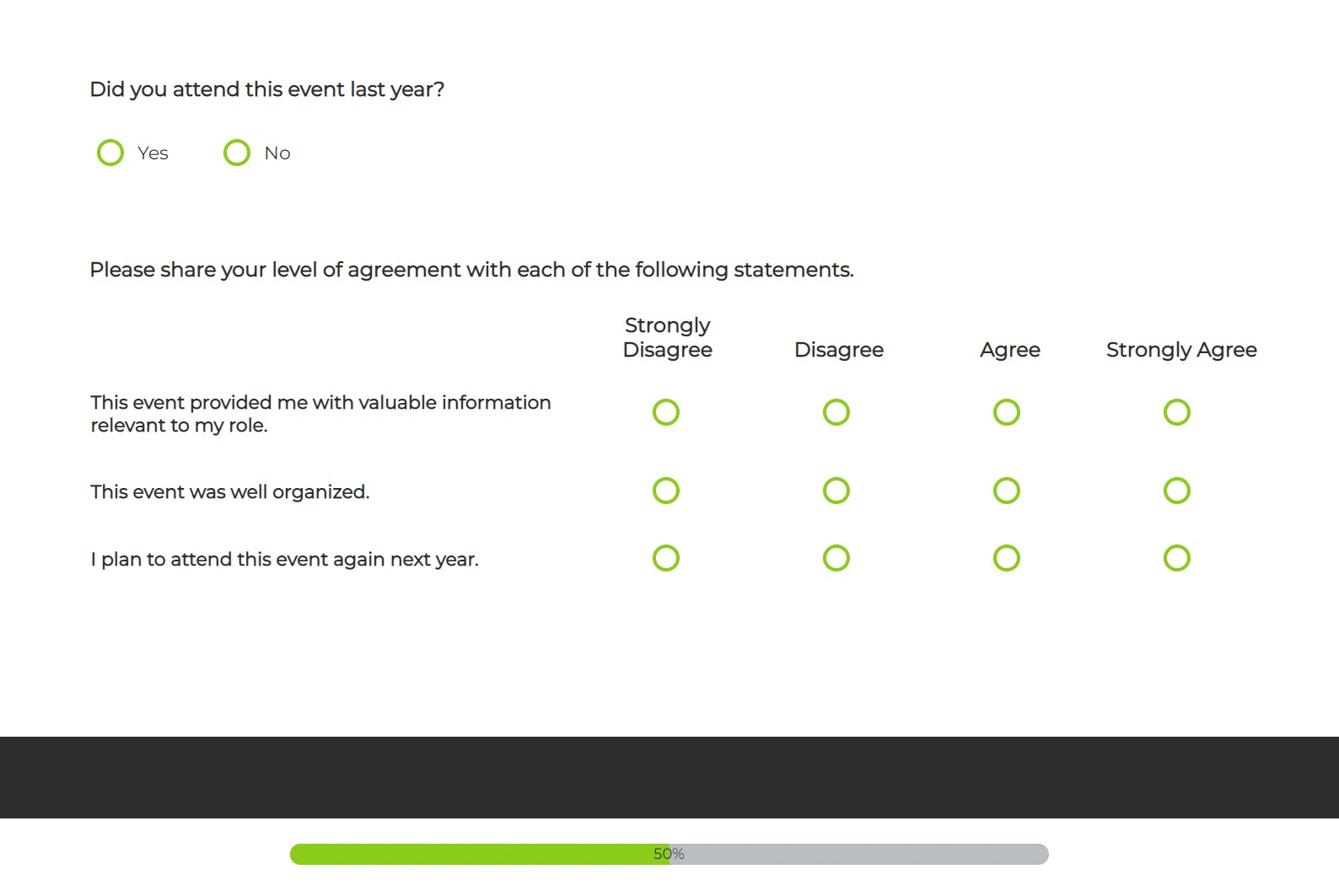 Subscribe to unsubscribes
Send in-app notification when SMS number is unsubscribed
When someone receives an SMS invitation from you and then chooses to unsubscribe, that's useful information! Find out faster with this in-app notification so you can follow up as needed.
And a few more…
Apply Dynamic Comparison to data tables for percent metrics in Report-Level Segmentation
Performance improvements
Text updates
UI/UX updates
Want more? Log in and see for yourself, then stay tuned — sprints move fast!