While customer experience, the customer journey, and customer touchpoints are all critical data collection opportunities, the way you analyze your data can make all the difference in converting stats to insights. How are you segmenting your customer data?
What is customer segmentation? More importantly, why is customer segmentation important? 
Answers: 
Successful marketing in a competitive environment depends on pinpoint specialization and delivering an unsurpassed customer experience (CX). You can't do that by being a jack of all trades.
People in the wide world may look alike, but they're as different as chalk and cheese. Differentials depend on things like where one lives, religious affiliations, ages, education, language, cultures, community influences, and more. These factors divide the population into sliver-like segments with distinct, groundbreaking characteristics.

 

Customer segmentation, against this landscape, may look daunting. However, it's the "open sesame" to differentiated marketing. It's a fact that our neighborhoods, upbringing, affiliations, aspiration groups, social connections create behavior commonality.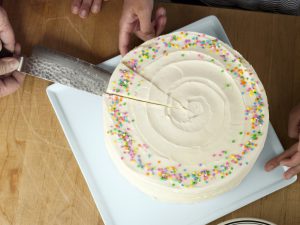 So, what is customer segmentation?
Imagine the big wide world as a cake and geographic segmentation as a knife suitable for cutting it up in one way. It's one of many customized knives that dice and slice the cake in all kinds of interesting patterns. The trick is to have: 
All the knives available to you

 

The skills to use them effectively

 

The creativity to cut the cake up in ways that suit your brand the best 

 
For more details on this critical concept, take a closer look at marketing segmentation. 
Customer Segmentation Models
Customer segmentation boils down to how the user of the "knives" (see above) sees the cake and, like a surgeon, adeptly carves it up. Giving each "knife" a label and describes how to use it establishes the customer segmentation types at one's disposal. Here are the most popular: 
1. Geographic Customer Segmentation
It's probably the first scalpel any segmenter reaches for – carving up maps (from the broadest to the narrowest) as follows: 
Continents

 

Countries

 

States or Provinces

 

Counties

 

Cities

 

Towns

 

Zip Codes

 

Neighborhoods within ZIP codes

 
Buying Power as a Guideline 
It's a good time to bring this up – a segment only qualifies if it has enough buying power to warrant a marketing strategy. Look at it this way: 
For B2C marketers, one household in Boca Raton (for example) doesn't warrant a customized market offering.

 

However, neighboring Scripps (a huge biotech company) in neighboring West Palm Beach certainly may qualify as a segment all by itself as a B2B opportunity.

 
2. Demographic Customer Segmentation
Once you have your geography defined, you need to break it down into demographics. 
For example: 
A B2C seller of high-end women's dresses in Florida may end up with a demographic profile that looks something like this: 
The 33496 ZIP in Boca Raton with a five-mile radius.

 

The area represents many upper-income families 

 

Excludes all males for marketing purposes.

 

Of the females, Caucasian and Latin-American thirty-five years and older. 

 

Self-employed or in senior management. 

 

Earning at least $120,000 annually (i.e., a more refined income focus).

 

Marital status (i.e., all except single)

 

Spanish, Russsian, Portuguese, and English speaking

 
After a significant degree of research, the marketer concludes that there are enough people in the zip (and surrounds) with the stated characteristics to warrant opening up a boutique in an affluent suburban shopping mall. To do so there should be a compelling belief that:
This "group" will go through the same motions in buying dresses.

 

The business can turn the things in (a) to its advantage by spotting the triggers that switch enough of the targeted Boca ladies on to the brand.
If the business is online, and the geography much broader – perhaps spreading to other states or cities – the segmentation process expands but follows similar "cutting up" rules.
3. Other Types of Customer Segmentation
These additional "proverbial knives", if used correctly, will give marketers a unique look at things from different angles.
Firmographic Customer Segmentation
B2B demographics merge into an arena called firmographic segmentation that looks somewhat different from B2C situations. For example, John Deere selling farming equipment may segment by US rural districts and country towns, then look at farming operations by:
Crop harvested

Size of crops

Number of employees

Climate

Product conversion (e.g., fresh fruit, juices, dried fruit, canned fruit, etc.)

End consumer

The decision-maker (i.e., farm manager or owner)

Decision influencers (e.g., accountant, banker).
Psychographic Customer Segmentation defines groups of buyers by attitude, personality, values, and interests. People who share emotional and ingrained value systems are likely to follow similar customer journeys.
Technographic customer segmentation defines targeted buyers with similar technological orientation. For example, 79% of smartphone users purchased something online using their mobile device in the last 6 months.
Behavioral customer segmentation relates to observed tendencies, habits, shopping peculiarities, and unique but healthy activity patterns.
The point is, if you can pull out your carvers and fashion a unique, accessible market filled with good buying power, you're off to a great start.
Customer segmentation strategy and customer segmentation benefits
Similar to the chicken and the egg, which comes first – customer segmentation or the brand? Practically speaking, you have a product or service idea and you go from there. Online sellers have the world as their oyster but face fierce competition because everyone in their industry already knows that. 
The ultimate goal is to zone in on  customer segments where the segment members:
See your brand as an essential part of their lifestyle.

Follow opinion leaders recommending your brand as the ultimate solution.

Align your brand's slogan, promotional messages, and benefits with comfortable thoughts and feelings.

Believe in your brand so strongly that competitors can't disturb their loyalty.

Are proud to show the brand to friends, family, and acquaintances as a symbol of being a segment member.

Represent enough buying power for your business to make a good profit. 
Customer segmentation, step by step, from geographic through to behavioral, will vividly expose customer segments and enable you to profile your customer. The more you know, and the less your competition knows about viable customer segments, the better. The greater are your chances of designing a brand image that resonates with your targeted customers.
How do you go about customer segmentation (strategy)?
If you are an ongoing business, much of the segmentation raw data you seek is in your records. Structured information is an invaluable asset these days, and affordable technology can:
Analyze it in ways that detect the patterns and behavioral patterns you are looking for. 

Develop info sheets (like Excels) that categorize your customers by geographic and demographic parameters from the data sitting in your backyard (age, gender, purchase preferences, etc.,.)
Aside from the above, consider this:
There are segmentation studies available for low prices or for free.

Government census reports abound with pertinent insights. 

A trained data analyst in your employ should thrive on dissecting data from outside sources and connecting it to your situation. 

You can customize your research. Indeed, it may be necessary for getting into the souls and minds of customer segments with interviews. However, not every business can afford that.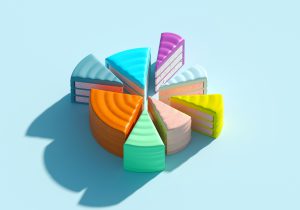 Conclusion
If you run a small or medium-sized business and you're considering exploring customer segmentation, connect to a company like Sogolytics because they: 
Have access to structured data sources that can help a broad range of industries. 

Appreciate the power of segmenting at the lowest cost. 

Can conduct customer focus group interviews that reveal mind-blowing insights. 

May already have the feedback or can direct you to where it resides. 

Can easily structure surveys to penetrate customer segments incisivelessly. 
In short, if you believe in customer segmentation as a strategic tool in a competitive market place, partner with exprts who can develop the optimal route for your success.