80% of companies say they deliver "superior" customer service. 8% of people think these same companies deliver "superior" customer service.

Hate to break it to you, but there's probably a huge disconnect between you and your customers. According to the Harvard Management Update, 80% of companies surveyed said that they offer superior customer service, but only 8% of their customers agreed with them.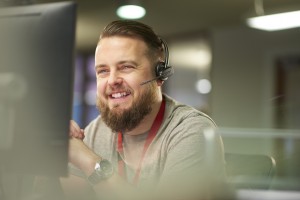 You read that right: 8% vs 80%. Which begs the question, how is your business defining "superior"? Is it based on your own impressions and ideas, or what your customers want, value, and expect?
To close the gap between 8 and 80, you need to understand exactly where you're failing your customers. Are specific interactions or individuals undercutting satisfaction – or is the overall experience inconsistent? Maybe email support is responsive and helpful, but call center customers don't get the same level of service.

80% of companies say they deliver superior customer service. 8% of customers agree.
Click To Tweet
Rather than assume or intuit problems and solutions, SoGoCX can help you proactively research what makes your customers happy and understand what they expect. A well-designed customer feedback program can help identify common customer complaints, spot breakdowns in the customer journey, and recognize negative patterns. When you begin to define superior by customer metrics rather than your own, you can set goals and focus resources where they will have the most impact.

Sign up for a webinar today and learn how to use SoGoCX to drive more 5-star ratings!