It's that spooky time of year…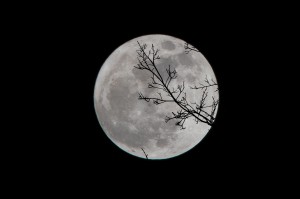 As the light dims and the nights grow longer and darker, we reflect on our greatest survey fears, try to save our surveys (SOS!) from obscurity, and maybe even kick back with a few classic horror flicks to learn from all the cliched mistakes made over and over again (listen to the music, fools!)…
Last year, we focused in on the terror that is The Low Response Rate. Scary indeed! Think of all the time spent, the energy burnt, and the hopes crushed as the engaging conversation you thought you'd have turns out to be a soliloquy to the mirror… The horror! (Stuck on this issue? We've got a webinar for that!)
This year, an even more terrifying issue looms large: The Data Junkyard.
You've seen it before: That dark data spilling out of bulging three-inch binders, crammed in dusty filing cabinets, and creeping around in your nightmares… whispering and muttering — Nothing good will come of this…
All that data — it never did anything wrong. Questions were asked, answers were given… and that was it. Disappointing! Deflating! Devastating! Now that scorned data is haunting you… and scaring off future participants.
When you don't act on your data, your participants notice.
When you don't act on your data, you've wasted your own time.
When you don't act on your data — really?
Don't let this happen to you! Here are three quick tips to trick your way past that spooky data junkyard:
CUT IT OUT.

Clearly define your purpose. Why are you even doing a survey in the first place? Probably you're trying to learn something, maybe to make a decision? Get rid of everything that doesn't serve your purpose. You'll save time for yourself and your participants, making sure you're focused on the answers that matter most.

DROP THE DISGUISE.

Be transparent. Communicate with participants about how the data will be used. Hold yourself accountable by setting expectations up front.

CHOP CHOP!

DO SOMETHING ABOUT IT. Review your results with internal team members as soon as possible, then make plans and take action. Let your stakeholders know how their answers were used.
Don't leave data in the dark. Whether it's good news or bad, there's a reason you asked the questions, so there's something to learn from the answers. In the season of tricks and treats, make sure your data and your participants end up well treated, otherwise next year's tricks will be on you!