What's the first thing that comes to your mind when you hear the word "consulting"?
Most folks seem to think that consulting is a cushy job—it's highly paid, you don't need any "hard" skills such as being able to code, and you're basically getting a paycheck for making PowerPoint presentations that tell businesses what to do.
But while consulting might seem glamorous on the surface, it does come with certain realities that are less-than-appealing.
In this article, we tell you all you need to know about consulting, so you can figure out if it's the right career for you.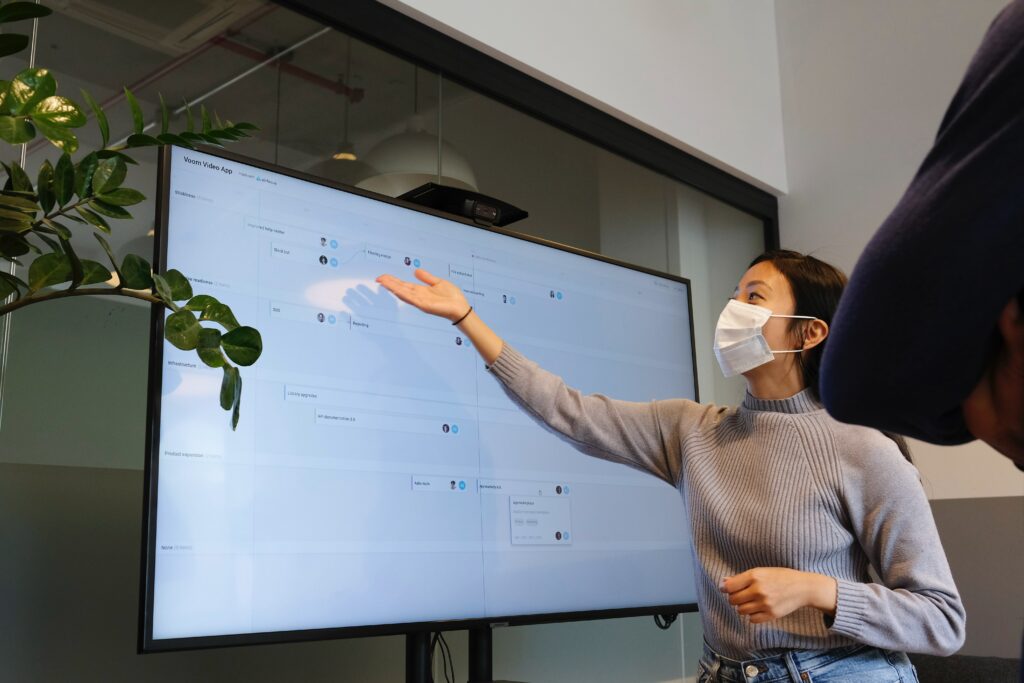 1. You need to be able to problem-solve
This one's fairly obvious: if you're a consultant, you need to be able to problem-solve.
Don't just assume that this is a general ability that everyone has, though. We're talking about complex, multifaceted problems here—and these problems might be unique to a highly niche industry that you know next to nothing about.
With that in mind, do you think you'll be able to jump in, understand the context, diagnose the issue quickly, and come up with a robust solution?
Trust us—it's not as easy as it seems.
2. The hours are demanding
Consulting isn't exactly synonymous with a great work-life balance. It's not rare to hear consultants working 10, 12, or even 14-hour days.
What if you're intending to set up your own consulting firm, and dictate your own hours?
You might still get clients who reach out to you outside of your working hours, and expect a reply almost immediately. If this happens, you'll need to make the call as to whether you want to respond to your client in order to maintain the client-consultant relationship, or whether you want to enforce your boundaries at the risk of upsetting your client.
3. You don't get the luxury of working on one thing at a time
The way consulting is often perceived is that consultants work on one project for around three to six months. Once that's wrapped up, they move on to their next task.
In real life, however, that isn't always the case—unless you're working for big multinational corporations, such as McKinsey, Bain, and Boston Consulting Group (BCG).
These companies are larger and have more resources, and as such, they can afford to assign individuals to specific projects for months at a time.
But if you're working at a smaller firm (or running your own consulting gig), you'll be tackling multiple projects at once. This means that you'll need to have great project management skills, and be able to prioritize and juggle multiple things.
If you're running your own consulting business, that's where things get even tougher.
You'll need to work on multiple client projects at a time, and on top of that, take care of other activities such as generating leads and pitching to new clients.
4. You need to have people skills
Even if you're highly analytical and able to distill a complex problem into its essence and figure out a solution quickly, that doesn't automatically guarantee you success in the world of consulting.
Another huge component that factors into consulting? People skills.
When you work in consulting, your job is essentially to come up with solutions that will bring about change. And when you consider that most people are comfortable with the status quo and resistant to change… well, that makes your job difficult.
So here's the thing: you could come up with the best, most sound strategy in the world, but it's not going to work unless you're able to convince all your stakeholders and get their buy-in. We're not just talking about senior management, but also the wider team, and anyone that these new changes are going to impact.
How do you do this? You'll need to talk to everyone and get their feedback or their take on the issue at hand, and make sure they feel like they're being heard. When you communicate the solutions you're suggesting, you'll need to frame it in a way that makes your stakeholders feel like it's a win for them.
Obviously, this requires interpersonal skills. The key here is in building rapport and communicating well, and aligning your interests with your stakeholders.
5. You need to be able to network
Following in the same vein… networking skills are crucial for consultants, as well.
The more people who know about you (and what you've achieved in your past projects), the more client work you'll get—simple as that.
Some people (mistakenly) think that their work speaks for itself, and if they're good enough, they'll naturally attract clients.
Unfortunately, that's not the case. There are a million consultants out there, many of whom are just as driven and capable as you. Even if you've got a great portfolio and an amazing track record, you'll still need to network and build connections.
6. You need to be comfortable with ambiguity and change
Most consultancy work involves some sort of ambiguity.
Your client might not give you a well-defined problem statement—they might come to you with a very open-ended question, and it'll be up to you to refine it and make sense of it.
Or, you might be halfway into a project, and your client will suddenly announce that their main competitor has changed their strategy, and that you need to incorporate these new elements into your strategy, as well.
Or, you might be working in a specific industry that's subject to a lot of market regulations, and if a new law gets passed while you're working on a project, you'll need to tweak your approach to accommodate the new regulations.
If you're the kind of person that thrives in a fixed, structured environment with no ambiguity, then consulting might not be the best fit for you. When consulting, you'll need to embrace the unknown and be able to deal with last-minute changes that come your way.
A final word on working in consulting
Contrary to what some people may think, consulting isn't an easy job.
You need to have an analytical mind, possess good problem-solving skills, be able to multi-task and juggle multiple projects, and be able to build enough rapport with your stakeholders to get their buy-in.
If you're still keen on consulting, though, be sure to follow along with our upcoming articles on how to start consulting as a side gig, and how to start your own consulting business! And in the meantime, check out our other pieces on the subject.