With the season of pumpkin spice and trick-or-treating in full swing, it's time to add a dash of spooky fun to your workplace atmosphere. What better way to spark excitement and laughter than by integrating the charm of Halloween memes into your employee surveys?
In this article, we'll explore how these whimsical creations can breathe new life into your survey initiatives, increase engagement, and inspire a spirited atmosphere!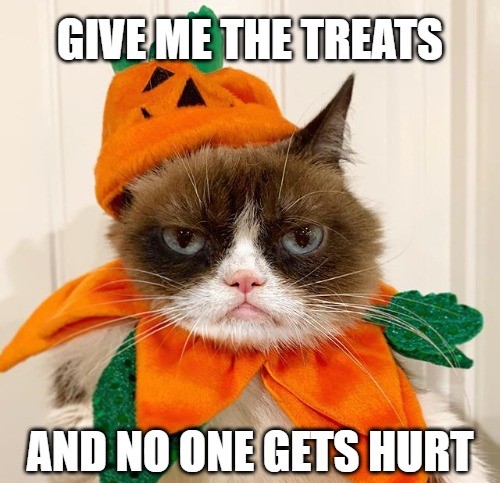 Our Five Favorite Halloween Meme Employee Survey Combos
1. Pulse Check!
While the core motivation behind running an employee pulse check survey is usually to make sure things are going well for everyone (and to find out faster if they're not!), a pulse check is a great place to drop in a meme. Keep it light and fun and your team members will be sure to mention it to each other — great news, because word-of-mouth buzz is a highly effective way to encourage participation.
Bonus? Add an attachment question and ask your participants to submit their own original Halloween memes, festive photos, or WFC (Work From Costume) pics!
(Ready to get started? An Employee Pulse Survey can be quickly customized!)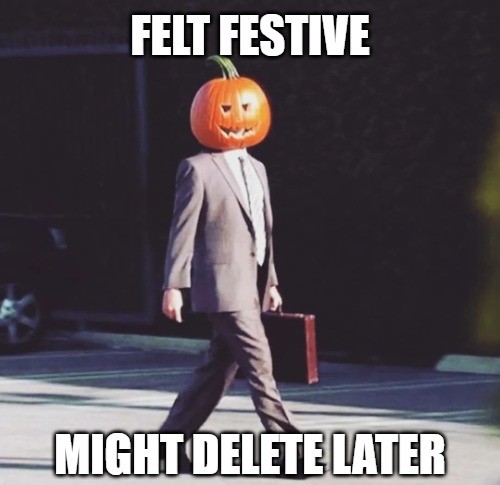 2. Employee Engagement
We get it: Engagement studies can be relatively long and working through them might feel like a horror-movie-level struggle. Why not add a sweet reward at the end by including a funny meme on the post-submission thank-you page? Feeling extra grateful that your team took their sweet time? Set up logic so that different people see different memes — at key "refresher" spots mid-survey or at the very end!
(Feeling less fearful? Our Employee Engagement Survey template can help!)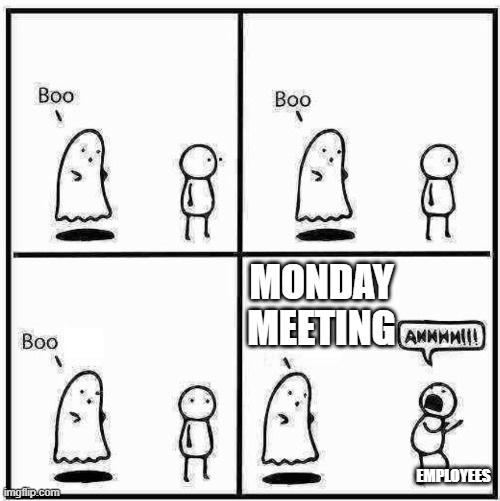 3. Work/Life Boo-lance?
Mondays, mornings, and meetings can be tough, and triple-M (Monday Morning Meetings!) can feel terrifying. Feeling spooked? Your team might be, too!
Why not collect some candid feedback (hello, anonymous survey!) with a work-life balance survey? This kind of a study asks for honest reflection about everyone's experiences, and a meme in the intro (like the one above!) can definitely help to lighten the mood. Plus, if you're able to learn from the results, you'll be on your way to reducing the terror of Monday meetings moving forward.
(On it — but want some inspiration? Check out our Employee Work-Life Balance Survey template.)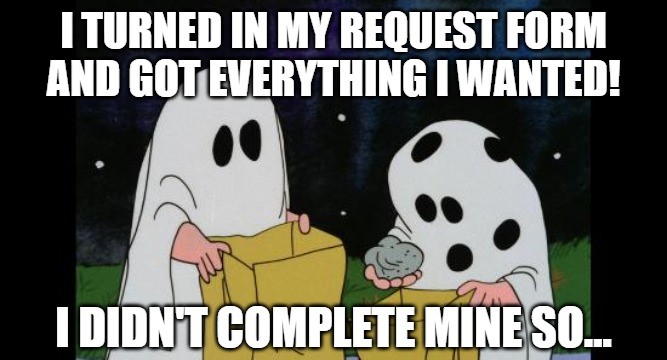 4. Resource Management: More Treats, Please!
There are few things scarier than running out of candy on Halloween. Don't let this happen to you! If you run a regular "supplies needed" check-in, "treats" should be a critical ingredient during this delicious time of year, and a tasty meme can be a good reminder.
Whether you're running a technology audit, a business supply review, or an inventory of any kind, you can always count on a few people feeling like it's just too much work to fill out all of those boxes. What's in it for them?
While it may not be practical (or appropriate!) to bribe everyone with candy, inserting memes in your surveys can add a little levity to what might otherwise be a (sorry) boo-ring kind of task.
(Consider this your form-al welcome to create a form, any form!)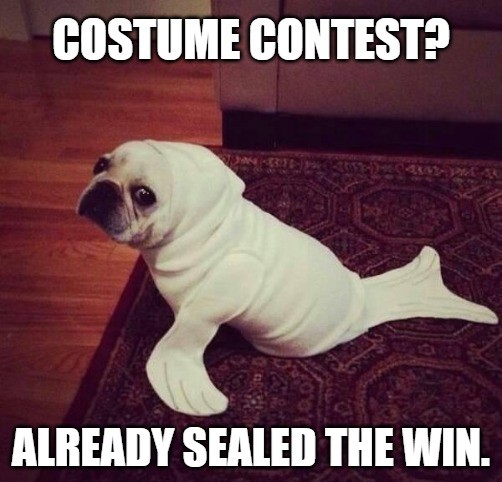 5. WFC (Work From Costume!) Connect Campaign
Okay, so maybe a SogoConnect campaign isn't technically a survey, but you could use a good ol' survey invitation, too! Drop a meme about Halloween costumes into a quick invite or campaign and invite your colleagues to submit their own costumed selfies!
Next level? Use all of the pics you receive in a follow-up contest survey to see whose costume(s) win selected prizes like Most Creative, Scariest, Funniest, or What Even Is That?? 😉
(Feeling creative? Get started with our free survey maker!)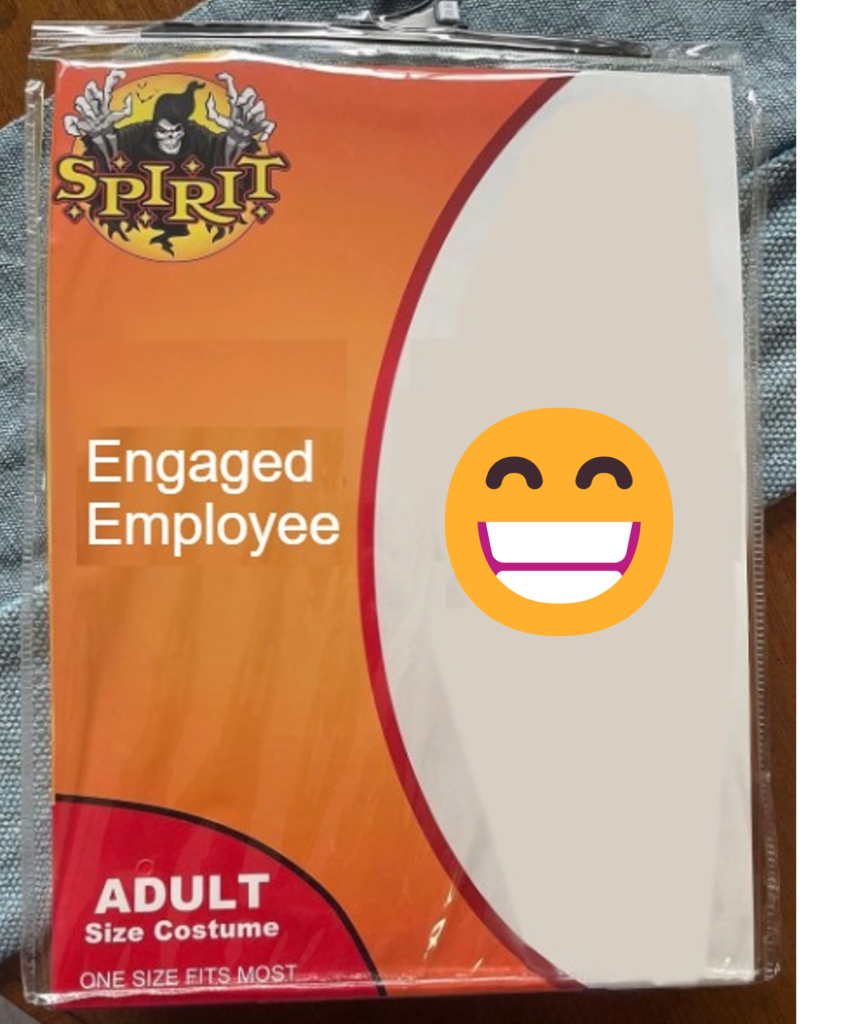 Unleash the magic of Halloween memes and enhance EX
Halloween memes, with their quirky and playful essence, possess the enchanting ability to resonate with employees on a personal level. By incorporating these funny and relatable snippets into your surveys, you can transform the mundane into an exciting and interactive experience, encouraging active participation and insightful feedback from your workforce.
Generate spooktacular employee engagement:
Halloween memes can help you create an immersive fall experience at work. Through the power of humor and creativity, these memes not only enliven the survey process but also make it all the more engaging, increasing employee participation and improving your response rate.
Craft a hauntingly delightful survey experience:
Master the art of crafting a hauntingly delightful survey experience by blending the right mix of funny Halloween memes into your survey. Strike the perfect balance between professionalism and playfulness, ensuring that the essence of the survey remains intact while adding a touch of festive cheer that resonates with every member of your team – it can just make the survey all the more fun, reducing the abandonment rate and combating survey fatigue.
Enhance employee satisfaction with Halloween memes:
Witness the transformative impact of Halloween memes as they weave a tapestry of joy and fulfillment within your workforce. By embracing the lighthearted spirit of the season, you can cultivate an atmosphere where employee satisfaction thrives, fostering a sense of appreciation, recognition, and shared enjoyment within the organizational framework.
Spark innovation and collaboration through surveys:
Explore the endless possibilities of sparking innovation and collaboration through the creative integration of Halloween memes in your surveys. Encourage team members to express themselves, share ideas (via memes or without), and collaborate in an environment that celebrates their individuality and fosters a strong sense of unity, teamwork, and collective achievement.
Boosting employee engagement with Halloween-themed surveys:
Step into the realm of pumpkin-filled delight and witness the transformative power of Halloween-themed surveys. These bewitching surveys not only captivate the attention of employees but also evoke their creativity and enthusiasm, nurturing a sense of belonging and involvement within the organization.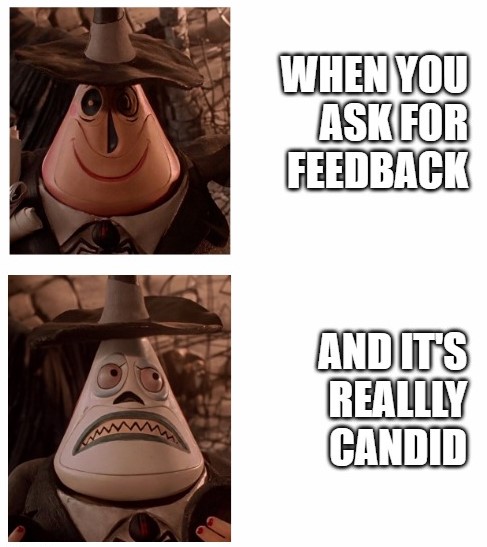 Wrapping up
In conclusion, we trust that these Halloween memes brought a grin to your face. Just as these internet gems connect with our humorous side, surveys can serve as valuable tools to connect with your employees. Much like sharing these lighthearted memes, conducting engaging surveys can elevate workplace spirits and help alleviate the daily strains of work life. A well-crafted survey — with just the right balance of humor and humanity — can build connections and boost engagement.
If you're on the lookout for an efficient online survey tool, Sogolytics comes highly recommended. With its robust features, it's the perfect fit for your survey needs. Why not gather feedback from your team about their favorite Halloween memes? Let's keep the laughter and camaraderie going! Request a free demo today!
FAQs
Why should I use Halloween memes in employee surveys?
Using Halloween memes adds a fun and engaging touch to your surveys, making them more appealing and encouraging higher participation from employees.
How can Halloween-themed surveys improve employee engagement?
Halloween-themed surveys create a more relaxed and enjoyable atmosphere, leading to increased employee participation, improved feedback quality, and enhanced overall engagement.
Are Halloween memes appropriate for all types of employee surveys?
While Halloween memes can add a playful element to most surveys, it's important to ensure they align with your company culture and the nature of the survey questions to maintain professionalism and relevance.
Can Halloween-themed surveys impact employee morale and motivation?
Yes, integrating Halloween memes can boost employee morale by adding a touch of playfulness to the workplace, fostering a sense of belonging, especially when your employees truly enjoy the Halloween traditions. As a result, it can enhance motivation and create a positive work environment.
How do Halloween memes contribute to a positive workplace culture?
Halloween memes foster a sense of creativity and humor. Therefore, they promote a light-hearted environment that can promote team bonding via a shared sense of celebration within the workplace.
What are some best practices for incorporating Halloween memes in surveys?
Ensure the memes are relevant and relatable to your employees, maintain a balance between humor and professionalism, and use them strategically to highlight key survey points without overshadowing the survey's primary purpose.
Can Halloween-themed surveys encourage employee feedback and suggestions?
Absolutely! By incorporating Halloween-themed elements, you can make surveys more engaging, leading to boosted response rates and a higher likelihood of employees providing valuable feedback and suggestions.