Google Analytics has long been the go-to tool for website and app owners to gain insights into user behavior, measure marketing efforts, and make data-driven decisions.
With the introduction of GA4, Google has brought forth a new generation of analytics capabilities that promise to unlock even more power from your data. In this article, we will explore the migration process from GA3 to GA4 and the benefits it can bring to your business. We'll also address frequently asked questions to help you navigate this transition seamlessly.
Beyond Google Analytics, we'll discuss the significance of data in driving informed decision-making. After all, we're all about the data!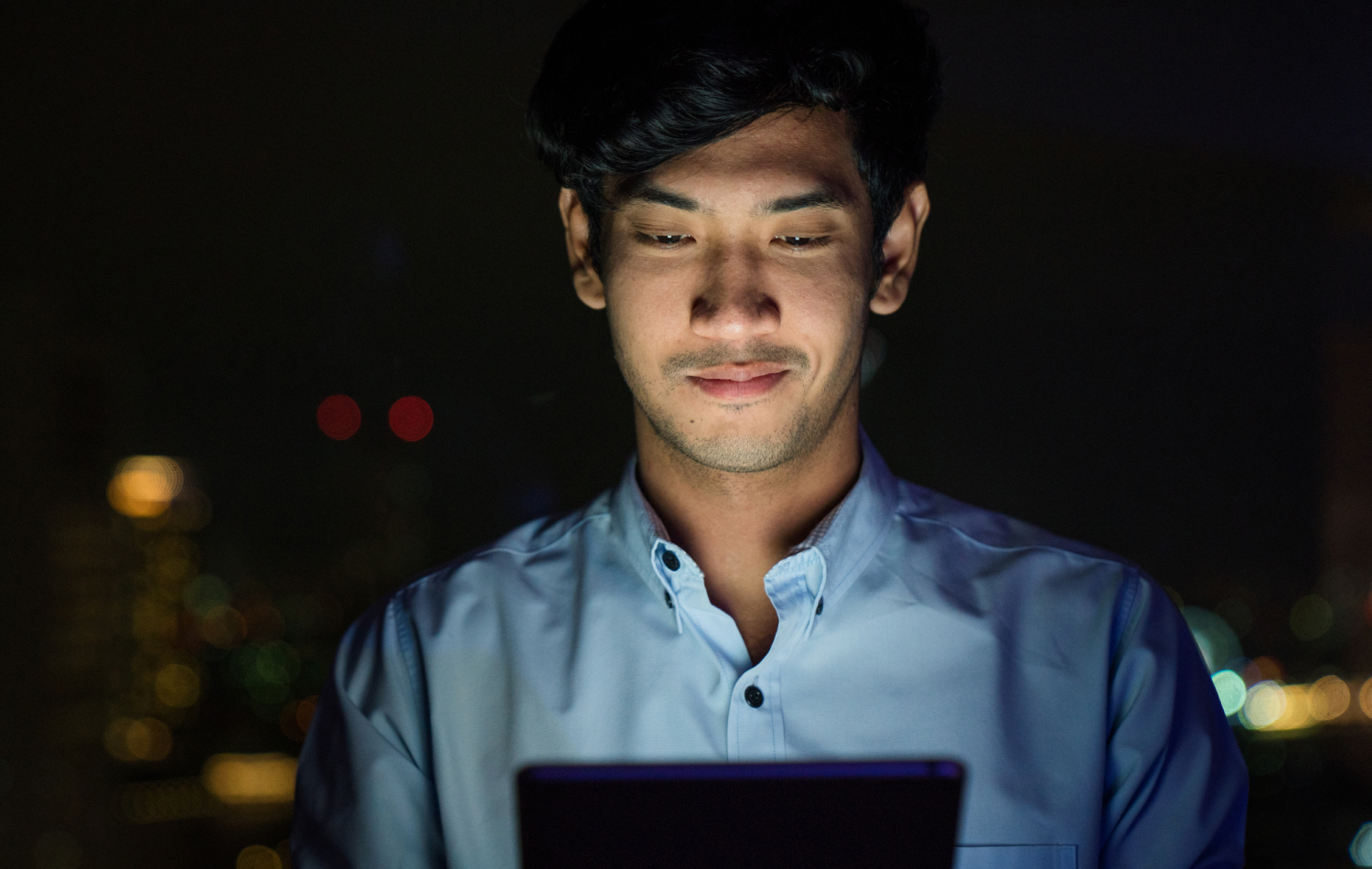 The evolution of Google Analytics
Google Analytics, or GA, has been a staple in the digital marketing industry for over a decade. The previous version, GA3, offered valuable insights into website traffic, user demographics, and behavior patterns. However, as technology advanced and user behavior became more complex, a new approach was needed to capture and analyze data effectively.
GA4 represents a significant evolution in analytics. It embraces an events-based data model, allowing for more detailed tracking of user interactions across platforms and devices. This shift from a session-based approach to an events-based approach enables businesses to gain a deeper understanding of user behavior and tailor their marketing strategies accordingly.
Google Analytics 4 vs. Universal Analytics (GA3)
Before delving into the migration process, let's briefly compare GA4 and Universal Analytics (GA3). While GA3 has been the go-to analytics solution for many years, GA4 introduces a more advanced and versatile approach to data analysis.
Enhanced Data Collection: GA4 leverages machine learning and advanced tracking methods to provide a more comprehensive view of user behavior across multiple platforms and devices. It incorporates event-based data collection, allowing businesses to track specific interactions and events on their websites or applications.
Customer-Centric Focus: GA4 shifts the focus from sessions and pageviews to the customer lifecycle. It enables businesses to understand user behavior throughout the entire customer journey, from acquisition to retention and monetization.
Cross-Platform Tracking: With GA4, you can track user interactions across websites, apps, and even offline touchpoints. This enables a more holistic understanding of user engagement and provides actionable insights into cross-channel marketing strategies.
You can refer to Google Support for more detailed information on Universal Analytics versus Google Analytics 4.
Migrating from GA3 to GA4
Now that we understand the key differences between GA3 and GA4, let's explore the process of migrating from the former to the latter. For a smooth transition in migrating from GA3 to GA4, you'll need to:
Set up a new GA4 property: Start by creating a new GA4 property in your Google Analytics account. This property will serve as the foundation for your migration.
Configure data streams: Next, configure data streams to collect data from your websites and apps. Data streams define the data sources and specify the parameters for data collection.
Map existing GA3 features: Identify the equivalent features in GA4 for the tracking features you currently use in GA3. This step ensures that you continue to capture the data you need for analysis.
Verify data accuracy: Once the migration is complete, thoroughly test and verify the accuracy of your data. This step ensures that you can rely on the insights generated by GA4 for informed decision-making.
Follow this step-by-step checklist to migrate to GA4 from GA3
Setting up a new GA4 property

Log in to your Google Analytics account.
Navigate to the Admin section.
Click on "Create Property" and select "Web" or "App" depending on your requirements.
Follow the on-screen instructions to configure the new property.

Configuring data streams

Within the new GA4 property, navigate to the Data Streams section.
Click on "Add Stream" and select the appropriate source (website or app).
Follow the instructions to integrate the GA4 tracking code or SDK into your website or app.

Mapping existing GA3 features

Identify the tracking features and configurations you currently use in GA3.
Research the equivalent features and options available in GA4.
Make the necessary adjustments and updates to map your existing features to GA4.

Verifying data accuracy

Conduct thorough testing of your data collection and analysis in GA4.
Compare the results with those obtained from GA3 to ensure accuracy.
Address any discrepancies and fine-tune your set-up as needed.
Want to link your Sogolytics account to Google Analytics?
Learn more about this integration!
What are some of the core benefits of GA4 migration?
Migrating from GA3 to GA4 offers several benefits that can significantly enhance your data analysis and marketing efforts.
Unified data view: GA4 provides a unified data view by consolidating data from multiple sources. It enables you to analyze user behavior across platforms and devices, giving you a comprehensive understanding of customer interactions.
Improved user journey analysis: With GA4's events-based data model, you can track each step of the user journey in more detail. This level of granularity allows you to identify bottlenecks, optimize conversion funnels, and improve the overall user experience.
Enhanced marketing attribution: GA4 offers improved marketing attribution capabilities, allowing you to attribute conversions accurately across different touchpoints. This feature enables you to evaluate the effectiveness of your marketing channels and allocate resources more efficiently.
What are the challenges and considerations within GA4?
While GA4 brings numerous benefits, there are also challenges and considerations to keep in mind.
Data compatibility issues: Migrating from GA3 to GA4 may require adjustments to your existing data structure and implementation. Some features and customizations in GA3 may not have direct equivalents in GA4, requiring careful planning and implementation to ensure data compatibility.
Learning curve for new features: As GA4 introduces new features and a different data model, there will be a learning curve for users familiar with GA3. Training and upskilling may be necessary to leverage the full potential of GA4 and make the most of its advanced capabilities.
Customization limitations: While GA4 offers powerful out-of-the-box features, some customization options available in GA3 may be limited in GA4. Businesses relying heavily on custom tracking configurations may need to adapt their measurement strategy to the capabilities of GA4.
The importance of data provided by analytics
Data serves as the lifeblood of modern businesses, enabling them to make informed decisions and optimize their digital strategies. Here are just a few reasons why data is of the utmost importance:
Understanding User Behavior: Data allows you to gain deep insights into user behavior, preferences, and interactions. This knowledge helps tailor marketing campaigns, optimize user experiences, and identify areas for improvement.
Personalization and Targeting: With accurate data, businesses can deliver personalized experiences to their audience. By understanding individual user preferences, companies can tailor content, products, and offers to enhance customer satisfaction and drive conversions.
Identifying Growth Opportunities: Data analysis uncovers hidden patterns and trends that can reveal untapped market opportunities. By leveraging this information, businesses can identify new target segments, refine their marketing strategies, and maximize growth potential.
Measuring Performance: Data analytics provides essential performance metrics that help gauge the effectiveness of marketing campaigns, website performance, and overall business success. This information aids in making data-driven decisions and allocating resources wisely.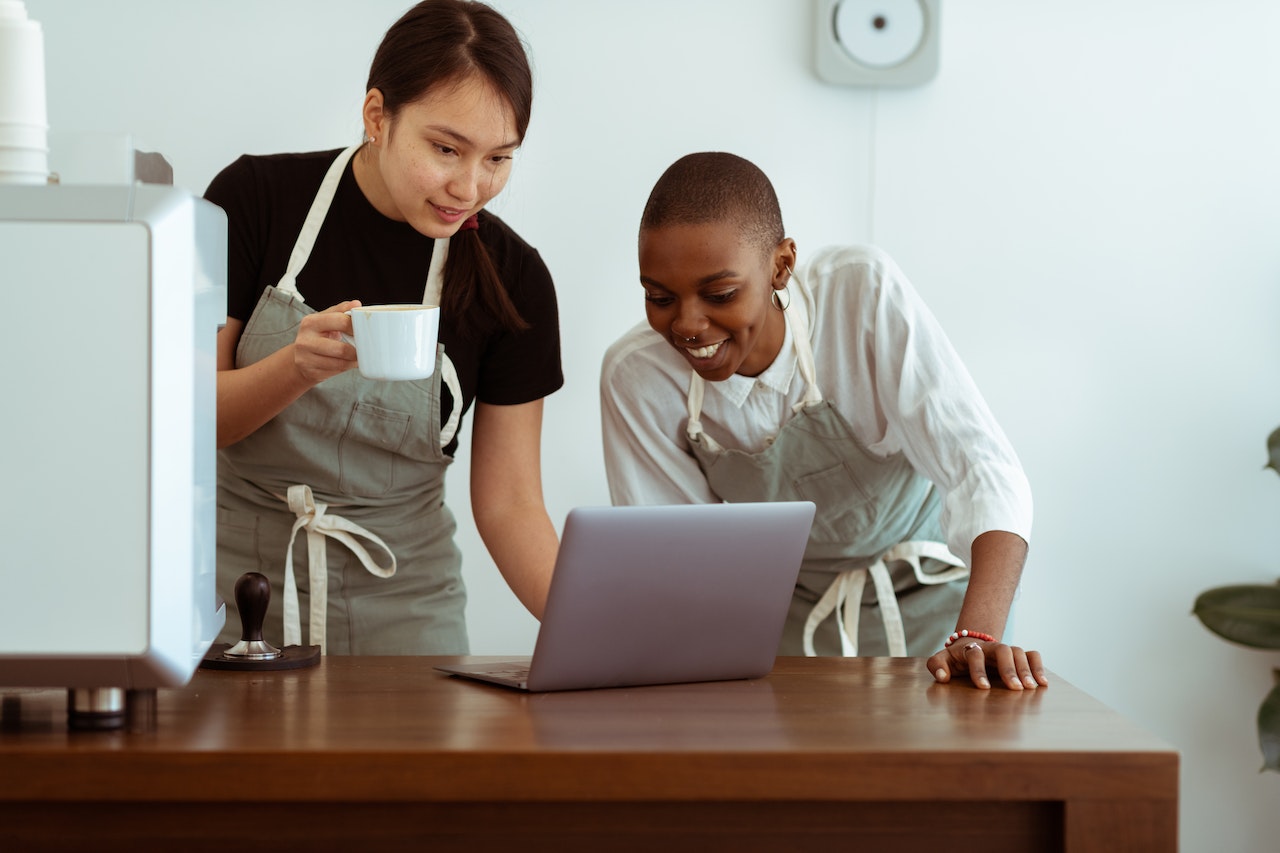 Frequently Asked Questions
This kind of a migration requires careful planning, which means asking a lot of questions! To help with your transition, we've collected answers to some of the most common FAQs among marketing teams around the world prepping for this change.
How to set up and install Google Analytics 4 with Google Tag Manager?
Create a New GA4 Property: Begin by creating a new property specifically for Google Analytics 4. This property will house all the data collected for analysis.
Create a Data Stream: Within the GA4 property, set up a data stream to capture data from your website. For the purposes of this guide, we will focus on the Web stream.
Copy the Measurement ID: Once the data stream is created, copy the Measurement ID associated with it. This ID serves as a unique identifier for your GA4 property.
Create a Google Analytics 4 Configuration Tag: Switch to Google Tag Manager and create a new configuration tag specifically for Google Analytics 4. This tag will facilitate the transfer of data between your website and GA4.
Paste the Measurement ID and Set the Tag to Fire on All Pages: In the configuration tag settings, paste the Measurement ID you copied earlier. Additionally, configure the tag to fire on all pages of your website, ensuring comprehensive data collection.
Preview and Test the New Tag: Before deploying the changes, it's crucial to preview and test the new tag within Google Tag Manager. This step helps ensure that the tag is functioning correctly and capturing the desired data.
Publish the Changes in Google Tag Manager: Once you have confirmed the proper functioning of the tag, publish the changes in Google Tag Manager. This action will make the newly configured Google Analytics 4 tag live on your website.
Happy measuring!
What happens if I don't migrate to Google Analytics 4?
Google will start automatically configuring your Universal Analytics properties to Google Analytics 4 (GA4) for you and will create a separate account using the current Universal Analytics options.
Should I migrate to Google Analytics 4?
Migrating to Google Analytics 4 is highly recommended for businesses that want to stay ahead in the digital landscape. GA4 introduces significant advancements in data analysis and empowers businesses with deeper insights into user behavior. Although the migration process requires effort and adjustments, it offers a more comprehensive view of user interactions, improved cross-platform tracking, and better integration with Google's future updates and features. Embracing GA4 ensures you're well-equipped to make data-driven decisions and unlock the full potential of your digital strategies.
What is a secondary dimension in Google Analytics?
In Google Analytics, a secondary dimension provides additional context to your primary data by adding a second dimension for analysis. It allows you to dig deeper into the data by examining how one dimension relates to another. For example, if you're analyzing website traffic, you can use a secondary dimension to understand which channels drive the most traffic from specific geographic locations or device categories. Secondary dimensions provide valuable insights for segmentation, targeting, and refining your marketing strategies.
What is not considered a default medium in Google Analytics?
In Google Analytics, a default medium refers to the default categories that Google assigns to incoming traffic sources. Some common default mediums include "organic" for organic search traffic, "referral" for traffic from external websites, and "cpc" for paid search traffic. However, not all traffic sources fall into these default categories. Sources like social media referrals, email campaigns, or custom campaigns require proper tagging to be correctly classified. If these sources are not properly tagged, they may appear as "(not set)" or "direct" in the medium dimension.
Can I switch back from GA4?
The direct answer here is 'No, you cannot'. Once you've migrated from GA3 to GA4, it's not possible to revert to GA3 directly. However, you can keep your GA3 property active alongside GA4 to retain access to historical data (but remember GA3 won't collect any new data). This allows you to compare and analyze data from both properties. While GA4 is recommended for future analytics endeavors, maintaining the GA3 property can be beneficial during the transition period, ensuring continuity and accessibility to past data.
What challenges can I expect during the migration process?
Data compatibility issues, a learning curve for new features, and customization limitations are some of the challenges to consider during the migration process.
How can an online survey tool like Sogolytics help users understand data and make informed decisions?
When it comes to analyzing the data collected from various sources, an online survey tool like Sogolytics can be immensely valuable. With Sogolytics, users can effortlessly gather feedback and insights from their target audience through custom surveys and questionnaires. The tool provides a user-friendly interface for designing, distributing, and analyzing survey responses. With the ability to visualize and interpret survey data effectively, users can make informed decisions based on the valuable feedback received, optimizing their marketing strategies and improving overall business outcomes
Conclusion
Migrating from Google Analytics 3 to Google Analytics 4 is a pivotal step in harnessing the power of data analytics. GA4 offers advanced tracking capabilities, cross-platform insights, and a customer-centric approach, revolutionizing the way businesses understand user behavior.
By embracing this transition, you can gain deeper insights, make data-driven decisions, and optimize your digital strategies for enhanced performance and growth. Don't miss out on the opportunities that GA4 brings – take the leap and unlock the potential of your data.