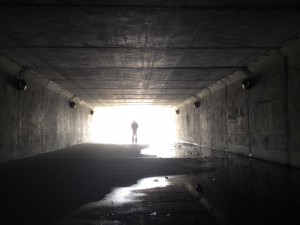 As an interview wraps up, you might be seeing the light at the end of the tunnel — but is it the possibility of finally hiring the perfect candidate, or is it a train?
A Post-Interview Evaluation Form is the perfect piece to complete the hiring puzzle. Fine-tuned to match your requirements, a good form can help you:
Focus questions on relevant content

Ensure each candidate a fair look

Simplify record-keeping processes
You've seen how HR forms help with the rest of the hiring process — from application  to screening form to candidate quiz — and the interview evaluation is no exception.
The Post-Interview Evaluation
Interviews can be stressful enough for all involved — candidates, HR professionals, hiring managers, and other team members. In most cases, though, much of the real conversation happens after the candidate has left. Here are a few tips to make your form a success:
Build content together

: When a form has been built by multiple team members, they're more invested in sticking to the structure. Rather than impose the 'perfect' form on them, ask for input and feedback — and you'll get buy-in, too.

Review in advance

: Take a few minutes to review the form prior to the interview to refresh your focus on the key questions. It's easy to drift off track in a side conversation — and it's nice to keep it human! — but you need to make sure you cover all of the key requirements so you can complete this form fully. Otherwise, you're wasting everyone's time.

Get it while it's hot

: Encourage each interviewer to complete the form as soon as possible after the interview. Especially when you're interviewing multiple candidates in a tight window, catching the fresh impression helps to avoid any cross-contamination — or memory loss!

Keep it formal

: As much as possible, try to have each interviewer complete the form before they begin sharing their offline feedback with each other. It's easy for one person's opinions to influence another's, so it can be helpful to get a snapshot of the full picture before conversation prompts reconsideration.
Sound smart? Pick your questions to get started. Want some inspiration? A few ideas:
How well did the candidate research our organization prior to the interview? (Rating Scale)

How likely is this candidate to be successful in a fast-paced work environment? (Rating Scale)

Please share any concerns you have regarding the candidate's ability to embody or demonstrate any of the company values listed above. (Text Box)

Please share any challenges you feel this candidate is likely to face in this position. (Text Box)

On the scale below, indicate your level of desire to hire this candidate. (Rating Scale)
The list could go on and on, but you've got to make decisions! Make sure the form is easy for interviewers to fill out and easy for you to review, and you'll be collecting better responses and hiring better candidates sooner rather than later. Plus, with your HR forms online, you'll always be able to look back and see how accurate your evaluations were. Rather than relying on a scattered collections of emails, texts, and sticky notes, you'll be able to quickly and easily find out how successful employees started their journey with your organization — and maybe even uncover clues about how to improve your hiring processes.
Ready to get started? Let our experts guide you along the path to hiring success! Book a demo today, or even sign up for a free trial to see for yourself. After all, once your HR forms and hiring processes are sorted, you'll have plenty of time for your next projects!
Happy hiring!