With so many ups and downs in the news and in our daily lives, it's important to make time to celebrate good things whenever we can. Beyond birthdays, anniversaries, and those other big events in our lives — weddings, graduations, new jobs, etc. — there are plenty of other less common opportunities to celebrate, too.
It's fair to say that some of these celebrations might be a little… unusual (Watermelon Day, anyone?). Still, as families look for little ways to brighten difficult days, organizations seek inspiration to share with employees, and companies try to create content that can lighten the mood without striking the wrong chord, we're rolling out this series on reasons to celebrate.
April is…
It's perhaps a bit ironic to start this celebratory series in April — and I'm not referring to the fact that it's the fourth month of the year. The phrase "April is" immediately brings to mind (my mind, anyway, and also Google's) the first line of The Waste Land. T. S. Eliot begins this master work of modern poetry with the lines "April is the cruelest month, breeding / Lilacs out of the dead land, mixing / Memory and desire, stirring / Dull roots with spring rain."
But let's not leave it there — don't (just) be cruel, to jump straight to Elvis.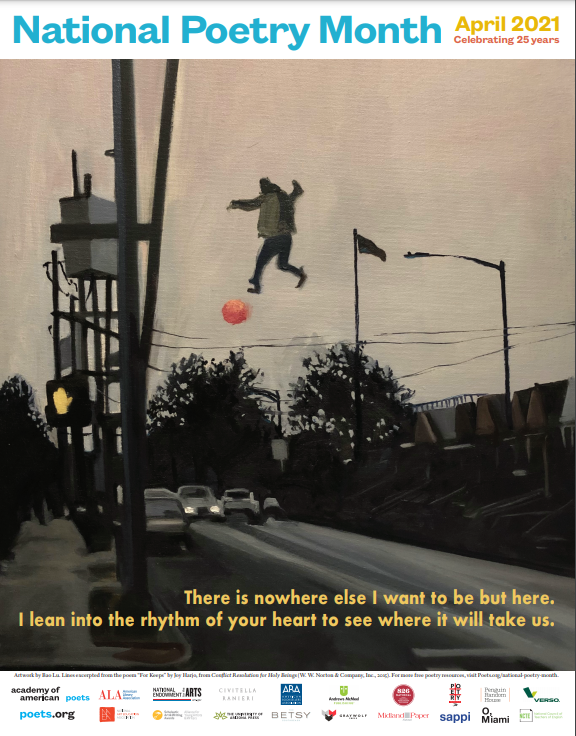 April is National Poetry Month
While T. S. Eliot kicks April off, we don't need to stick with the classics. This April marks 25 years of recognition as National Poetry Month. Launched by the Academy of American Poets in 1996 (was that really 25 years ago?!), the celebration "reminds the public that poets have an integral role to play in our culture and that poetry matters."
Whether you have a graduate degree in poetry (ahem) or you just always find the time to rhyme (though free verse is no worse!), there are plenty of ways to celebrate. Get a poem a day in your inbox, share the beautiful poster above to spread the word, jump in mid-way through the daily practices of NaPoWriMo (National Poetry Writing Month, of course!), celebrate Poem in Your Pocket Day on April 29… it's a long list!
Write on, read up — Lawrence Ferlinghetti, Nikki Giovanni… I've got a long list of recommendations, if you're interested. 😉
April is Earth Day/Month
Wait — isn't every day Earth Day? Indeed — but especially April 22.
Celebrated in this way since 1970 but around a long time prior, the earth is kind of a big deal. Get in a little R & R & R (reduce, reuse, and recycle, please!), spend as much time outside as you can, look up at the sky, and feel lucky that you're not spinning out into space. Thanks, earth!
April is National Volunteer Month
So many people "out there" are working — for free — to make life better, every day. Without getting too much into the tough times side of things, it's a good time to remember that not all volunteering efforts need to be large scale. That is, you don't have to "go big or go home". Sometimes you can even get the job done without leaving home in the first place. Service is one of our core values, and it can take many forms.
As a Returned Peace Corps Volunteer, I'm proud of the Peace Corps Response domestic deployment to support FEMA's work in community vaccination centers. On a more local level, donating goods or services to nonprofits and other charitable organizations can provide sustaining resources for those dealing with both health and financial concerns. If you're eligible and able, giving blood (and yes, there's more than one kind of blood donation!) is a simple and powerful way to literally sustain those in need.
Remember, too, that service doesn't have to be A Big Thing. Service can take many forms, and some of the smallest forms can make the biggest difference.
View this post on Instagram
April is English Language Month
I'll admit — this one was completely new to me, despite my depth of enthusiasm for and professional experience with the English language. Still, it's not too surprising that I missed the memo: English Language Month is a relatively recent (2018!) expansion from the United Nations' celebration of April 23 as English Language Day (as of 2010). Traditionally recognized as both the birth and death anniversary of William Shakespeare, April 23 was chosen by the UN to celebrate English while other dates were chosen to celebrate the other five official languages of the UN. Even while celebrating English, the organization raises up multilingualism: "An essential factor in harmonious communication among peoples, multilingualism is of particular importance to the United Nations. By promoting tolerance, multilingualism ensures effective and increased participation of all in the Organization's work, as well as greater effectiveness, better outcomes and more involvement."
How to celebrate English? Use your words.
Anything else?
It's fair to note that the items highlighted above reflect the biases and interests of this author, who likes words, service, and writing about herself in the third person. But never fear! Here's a longer list of a few more items that might be of interest to you this month.
April is Financial Literacy Month
April is International Guitar Month
April is Keep America Beautiful Month
April is Fresh Celery Month
April is Hope Month
April is Humor Month
April is Jazz Appreciation Month
April is Pecan Month
April is Soft Pretzel Month
April is Stress Awareness Month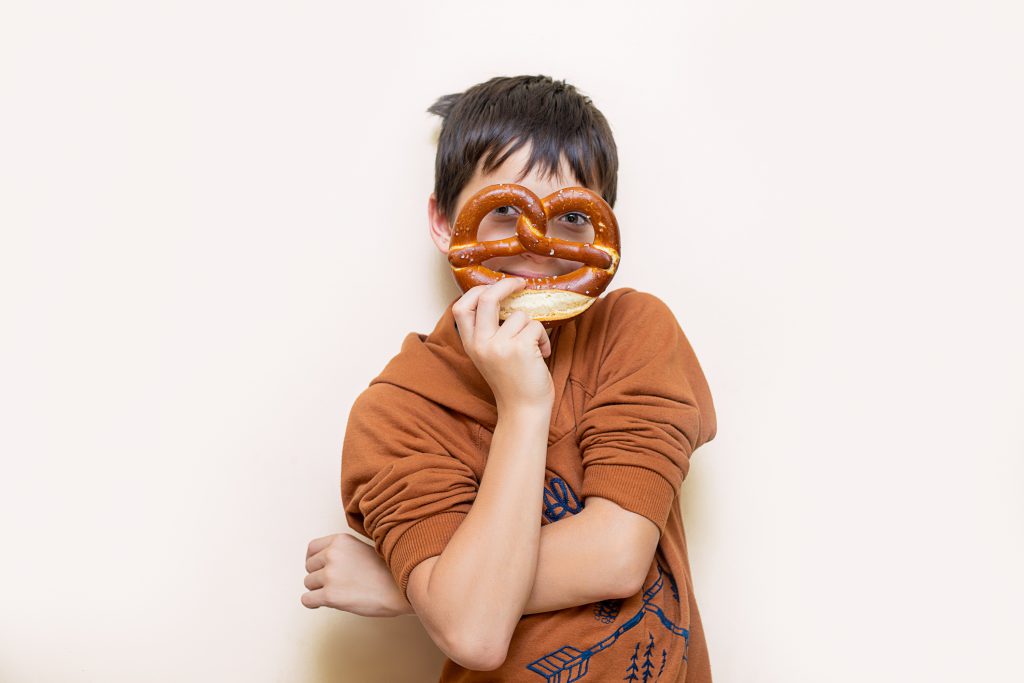 And in case the months aren't enough, don't miss the days…
April 1: April Fool's Day
April 2: National Peanut Butter & Jelly Day
April 4: 404 Day
April 6: World Table Tennis Day
April 10: Siblings Day
April 12: National Grilled Cheese Sandwich Day
April 16: National Libraran Day
April 21: Administrative Professionals Day
April 24: Independent Bookstore Day
April 25: World Penguin Day
April 27: World Design Day
April 30: National Oatmeal Cookie Day
What else are you celebrating? Let us know!