Sure, you might have the best product on the market today, but customers are fickle. When the next big thing comes along, brand loyalty can go right out the window. Satisfied customers stay put and keep your business growing.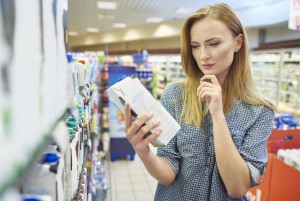 To stay on top of the competition and separate your organization from the pack, you need to track your customers' evolving perceptions of your brand, your products and the market. Don't waste time trying to imagine and anticipate how your customers think and feel about your product, or make judgements based on social media follows and likes.
Dig deeper and get feedback directly from the source – your customer. Sogolytics's easy-to-deploy (and aptly named) Product Feedback survey will help you get in your buyer's head.
Is there a feature or function that customers love or loathe? Has the product still looking good and working well? Most importantly, do your customers feel they got their money's worth? Would they recommend your product to a friend?
Our Product Feedback survey helps you understand the buyer perspective so you can develop exciting products and features customers need and want, resolve product issues, and connect with customers – increasing brand loyalty and driving more business.
Ready to send a product feedback survey? Get started with our free template.