For the last month, we've been laser-focused on what is arguably the most critical concern for credit unions: member retention.
First we explained the reasons why member retention is even more important than member acquisition. Then we examined some of the leading causes of member churn (and how to avoid them). And most recently, we offered some examples of marketing strategies that can help boost member retention rates.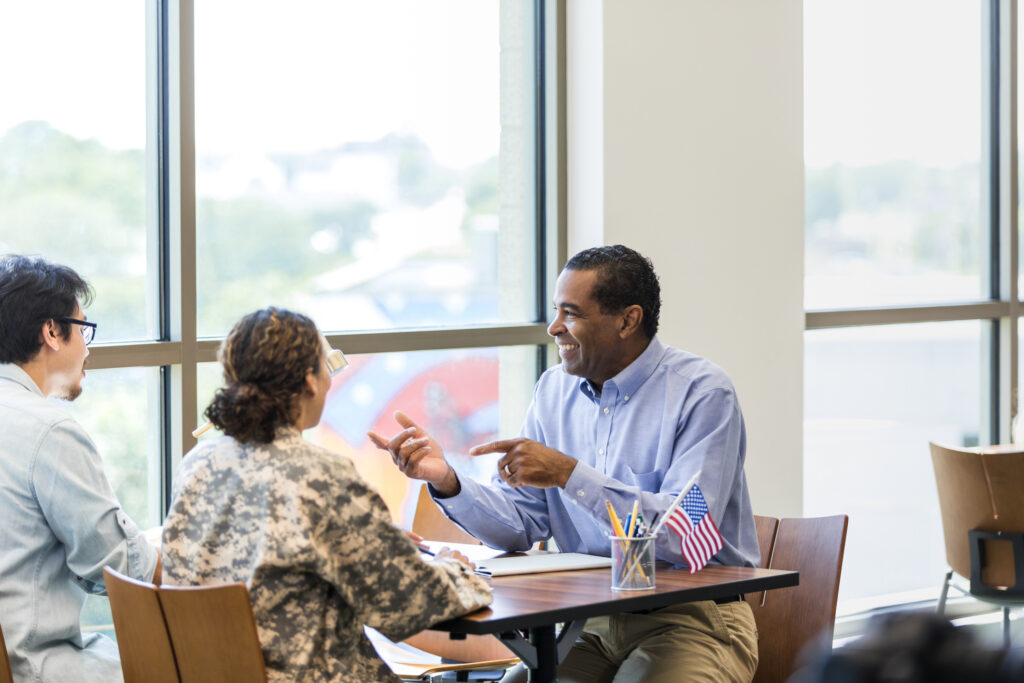 In this piece, we're going to offer some more valuable, actionable tips for increasing credit union member retention. Let's get started!
1. Introduce online appointment booking and queue management
Online booking and queue management got a big boost during the pandemic, and now all types of organizations are leveraging it to provide better, more convenient customer experiences. For example, many restaurants and service-based businesses have added online booking and queues to their restaurants so that customers don't have to deal with long waits.
Your credit union could adopt queue management system so that members are able to see why they're not being immediately assisted, and roughly how long they'll have to wait in order to speak with a credit union employee. People are much more patient when they're given some specific wait time expectations—especially if they have the ability to do something else and then rejoin the queue later.
2. Have a more visible presence in the community
The best credit unions are more than financial institutions—they are fixtures of their communities. When you participate in your local community, you increase brand awareness and make members proud to bank with your credit union.
Show you care by creating events that benefit the community, like sponsoring a local little league team or hosting a blood drive. You can also form partnerships with local charities and encourage your employees to participate by allotting them a certain number of work hours they can spend volunteering. And when you create small rewards or gifts to give to your members, try to find items that are tied to the local community—like a gift card to a restaurant, coffee shop, or small busine
3. Provide financial education to your members
Did you know that nearly two-thirds of all Americans fail basic financial literacy tests, according to a recent National Financial Capability Study (NFCS)? While the intricate details of banking and finance is common knowledge in your line of work, most people in this country could benefit from a remedial course in basic financial literacy.
You can help make up for that by providing members with educational researches targeting financial literacy. Seminars, webinars, brochures and online education portals can help members plan for the future, and develop a better understanding of the products and services that your credit union offers.
For example, if you host a webinar on how to consolidate and pay down debt, you'll be able to introduce members to the concept of a low-interest credit card with balance transfer options.
4. Reduce fees (or do away with them entirely)
Fees and service charges are likely the biggest complaint that most members have about your credit union. And they're an especially big turn off for Millennials and Zoomers, who are more apt to seek out alternative banking options that won't charge them fees.
A 2018 Moeb's study found that credit union members pay an average of $12.90 per month in service charges on checking accounts, while bank members pay an average of $8.95 per month (with an overall average of $9.06 per month for all financial services). That total included "account maintenance fees, minimum balance fees, overdrafts, ATM charges and other regular service fees; it did not include debit card swipe fees."
If you're trying to keep members (especially younger ones) from leaving your credit union for a bank, you should strongly consider reducing fees—or even eliminating them altogether!
Obviously, you'll have to make up for the revenue loss in other areas. But the goodwill created by a reduction in fees will definitely increase member loyalty, while also attracting new members.
5. Use data to understand your members and cater to their preferences
It's much easier (and cheaper) to sell to existing credit union members than to acquire new prospective members. You should use your member data to gain a deeper understanding of unique member wants and needs.
For example, we're currently living in a very crowded lending market. Individuals who need to take out a loan have a lot of places they can go, from online lenders to big national banks to online lenders. Credit unions should leverage the internal and external data they have to cut through the competition and proactively offer their qualified members ongoing access to credit.
Member data can also help you personalize the member experience you provide, encouraging the sort of brand loyalty that large, impersonal banks are unable to inspire.
Need more information about your members in order to cater to their preferences? Look no further than Sogolytics, a comprehensive credit union member experience management solution that can gather critical feedback and leverage it for invaluable data insights. Get started today with a free demo!