New survey technology for market research helps business leaders listen to their customers and build trust.
By Suhail Farooqui, Sogolytics Co-founder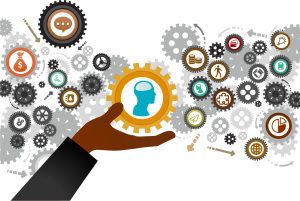 The results pop up in your inbox: collective intelligence wrought by market research. Can you drive growth from the results? Is it truly collective intelligence or useless stats headed for the data junkyard? It's time to completely change the way you think about surveys.
Until now, you measured in aggregate. You believed you could measure, analyze, and come up with strategies to mitigate perceived damage. You would see that 35% of people liked something, which would trigger a struggle as to what the other 65% didn't like and so on. Fortunately, this aggregate era is transitioning to something better.
We are entering the era of the individual. As with individualized medicine and individualized Education Plans (IEP); why not individualized attention to your customers?
With today's survey technology, it is possible. You have the opportunity to let customers know that you heard them, and that you value the relationship. You can explain your perspective and win their trust.
Looking at Market Research in a New Way
When we created Sogolytics, we decided to look at the aggregate numbers in a new way – not as primary, but as secondary. After all, if a customer takes time to fill out your survey and responds with criticism, you shouldn't wait around to see that's 35 percent of respondents. That individual should be acknowledged. With Sogolytics, a customer can immediately receive an authentic response to his or her feedback.
We also added a feature called Rules & Alerts, whereby a company representative is alerted and given the chance to follow-up immediately to negative criticism – before it's all over social media.
More than an exercise in stats and spreadsheets, your survey becomes an exercise in relationship-building, as though every survey was a conversation and opportunity to build customer trust and loyalty.
A Word about Face Time: Get real. They're Not Going to Talk to You.
So many business leaders talk about meeting with customers. In these circumstances, customers shut down and a phenomenon called social desirability kicks in. They feel shy, and they won't be candid. However, the right survey with the advanced features will get you the fresh ideas and actionable feedback you need from your customers.
Action Tips for Your Next Survey
Get in front of it. Say I'm going to give everybody a chance to talk to me, and create the survey. Make the survey accessible after every transaction on your website, on every web page, and on mobile forums. Create a policy and protocols around the new survey.
Create anonymous ways of reaching out to you. At the same time, promote dialogue by letting your customers know that you may have company experience, but you still don't have all the answers. It's authentic and customers will respond positively to it.
Do not get defensive. Defensiveness results in a loss of intelligence and solutions to problems.
Be sure there's an action plan at the end of every conversation. Customers want to believe that if they share their feelings and ideas, it will be considered and acted upon, even if you respond, based on our priorities, we may not be able to get to this right away.
The social company is thoughtful and deliberately well planned. It empowers everybody to speak. Whether the response from you is yes, no, soon or maybe, the larger message is that you listen and care.
Business leaders that have opened themselves up to becoming the Listener-in-Chief have also discovered their concerns were exaggerated. Indeed, the biggest risk is not taking a risk at all.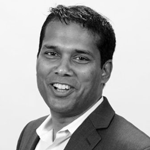 Suhail Farooqui is the co-founder of Sogolytics and CEO of K12 Insight.