When COVID-19 hit the USA, it didn't bypass country clubs (alternatively referred to as the "CC lifestyle"). Indeed, their residents, generally seniors, were among the most vulnerable. This article aims to provide membership experience (MX) insights into country club living through the thick of the pandemic, and the latter's impact on attitudes in this unique subset of American society.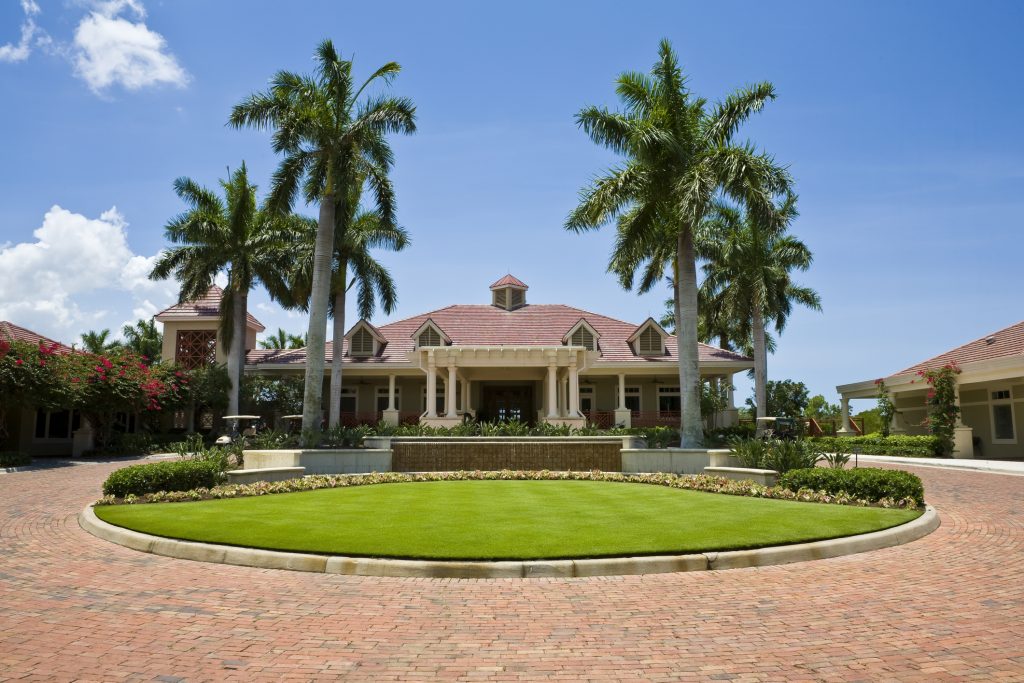 Pre-pandemic country club living
Jog between Glades and Linton in Boca Raton/Delray Beach, South Florida, and you'll pass four iconic country clubs: Addison Reserve, Broken Sound, Woodfield, and Boca West. It's popularly known as "country club mile," but the actual distance is seven-and-half times that. Over the years, club governing boards have wasted no time in outdoing each other with multi-million dollar clubhouse and facility upgrades designed to boggle the mind.
Let's look at Addison Reserve as a typical example.
It's the youngest of the four and the smallest on 653 acres. The moment you enter either one of the two guarded entrances, the feeling of spaciousness with lush, tropical, manicured foliage strikes you, hiding the 717 homes off the main road in 19 separate villages. Go in any direction, and you traverse Salvation, Redemption, and Trepidation: the three nine-hole championship components of the Arthur Hills-designed golf course around winding lakes.
Resort-style living underlies everything. It starts with the expansive fitness and wellness facilities featuring cutting-edge equipment positioned methodically to fit the themes of numerous studios. It extends to the Aquatic Center offering a massive beach entry pool with lap lanes, whirlpool, and children's pool. Finally, you have a luxurious spa, various casual and fine dining restaurants, and a tennis center. The latter embraces eleven Har-Tru hydro-courts light-fitted for evening play, a basketball court, and four pickleball courts.
With it comes the staffing that turns the wheels: gourmet and pastry chefs, certified personal trainers, instructors, and physical therapists. Also, nutritionists, maître d's, valets, waiters, security guards, pruners, and groundskeeping staff. Now, you can imagine that living in a country club like Addison involves a significant upkeep budget. Therefore, annual club membership and HOA fees are high, alongside a six-digit equity membership entry cost (for golf privileges) when you buy a house there. Still, there's been no shortage of takers, especially among the baby boomers.
All told, it looks like heaven on earth, as long as you can afford it. However, when a disruptive juggernaut like COVID-19 comes to town, does it hold up?
How well did country clubs deal with the coronavirus?
First, let's look at what was happening around the country clubs.
Amid travel restrictions, bar shutdowns, and upended restaurant protocols, the leisure and hospitality industry suffered crippling blows. Permanent closures hit long-standing establishments everywhere, while curbside pickups and across-the-board takeout services became the norm. Cruise lines suspended operations, limping along at a snail's pace.
People living in congested locations like NYC, Chicago, and other metropolitan areas saw accustomed attractions disappearing before their very eyes. No more Broadway shows, opera, ballet, movies, museums, conferences, sporting events, or parties. Crowded sidewalks dwindled to a trickle, and the simple act of going up and down in an elevator became a social distancing challenge. Offices went dark, favoring remote working in every industry.
There's no doubt that the tsunami of ills we label COVID-19 shook upwardly mobile big-city dwellers to the core. A yearning for wide-open spaces entered their mindsets and substantially upped their interest in gaining country club membership. However, was it realistic to think that sitting poolside with an internet connection in Miami, communicating on Zoom, could solve the new pain points? Next are some revealing insights relating to the CC membership experience.
The golf experience (GX)
Rounds played nationwide at the start of the health crisis in April 2020 declined by 42 percent year-on-year as GX absorbed the initial shockwaves. Then, as quarantine restrictions eased, there was a sharp u-turn. Amazingly, six months later, activity on the links smashed records with 56.5 percent growth (versus 2019), giving 2020 overall a jump of 14 percent.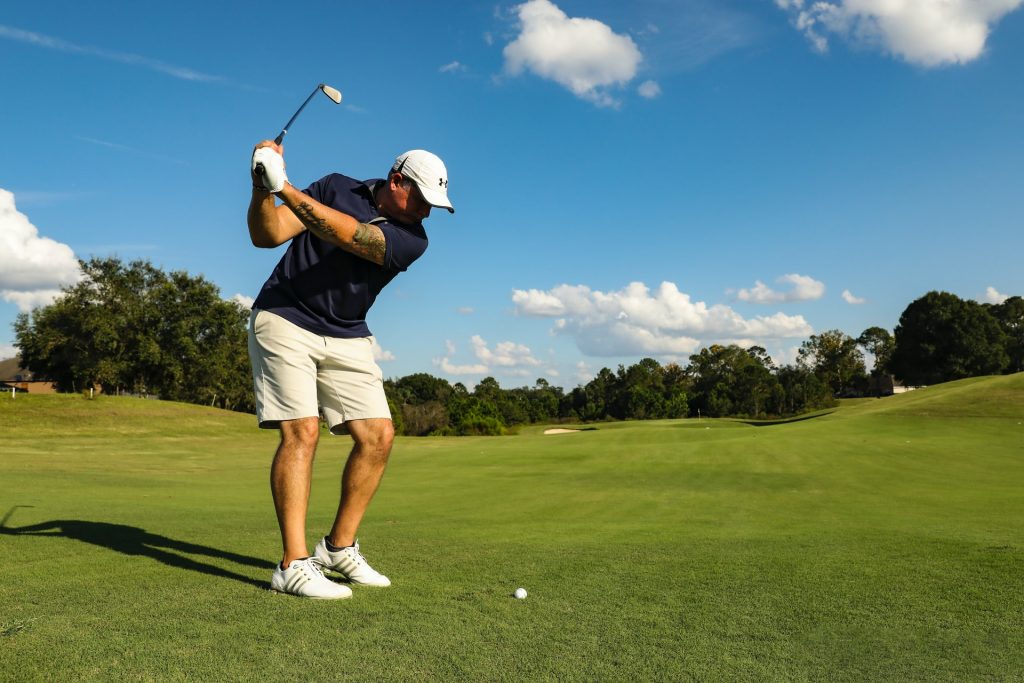 The fast interest revival worked significantly to the advantage of the country club membership system, where GX fits like a hand in a glove. Travel restrictions highlighted the idea of a resort-style course minutes from one's home, therefore diverting funds reserved for traditional leisure activities in that direction. The safety observances in the country clubs enhanced their stature in the golfing world versus public links, where political divides sometimes undermined CDC guidelines. Club management ruled that golf carts carried only the driver (no passengers) and insisted members follow defined masking and social distancing mandates on the course. Staff cleanliness and hygiene held firm throughout, giving members maximum peace of mind.
The age-group demographic (over 55)
In many country clubs, the age of members steered them to get vaccinated and boosted quickly. Although somewhat removed from the CC lifestyle, the horror stories coming out of assisted-living care facilities struck a chord. Club management and members rapidly got on the same page, trusting Dr. Fauci and other medical experts. Indeed, they led by example, thus beating a relatively smooth pathway through the confusion and dissension.
Leveraging membership value to the max
Irrespective of the precautions and inconveniences in the coronavirus environment, CC members demand value for their membership fees. Managers, aware of nearby competitor comparisons, bend over backward to create a better country club MX, regardless of challenging circumstances.
Cash flow pressures
Restaurants, bars, gyms, and hotels fight tooth and nail every day for new and returning patrons in an intensely competitive arena. With COVID-19, the latter shrunk to less than half its average size. This situation hit the hospitality sector between the eyes.
In contrast, a membership system covers the same number of families, COVID-19 or no. Moreover, it relies on assured recurring revenue, completely dispelling worries about a shrinking market and competition. Also, it's quite common to levy special assessments from time to time, accepted by members as a norm. In other words, it's a subscription model servicing a hard-and-fast number of people paying monthly with annual fees levied periodically to maintain a stream of services. Netflix is an excellent example, as is a CC membership arrangement.
Before the health crisis, businesses fiercely debated the pros and cons of subscription models. However, when the proposition makes the customer experience significantly better in a pandemic, all the positives speak for themselves.
A different perspective on hospitality services
CC members represent a captured audience. As stated above, they're eager to maximize the advantages that on-premise hospitality offers. With it comes:
Delivery of a la carte meals to homes with only a slight delay
Easy and safe food pickups
Varied menus engineered by expert chefs
Marketplaces created inside the CC community to make essential shopping more accessible
Spacious poolside arrangements that follow social distancing rules
A health and wellness center exclusive to members
Private golf amenities (discussed at length above)
A change in home and business surroundings
Ex-New Yorkers and other big-city residents can't easily forget the rat race that drove their lives:
Cramped living conditions with other members of the family
Early morning and after-work traffic snarls
Plane trips crisscrossing the country, customer meetings, getting in and out of airports
Wining and dining prospects to get them to jump ship and join your brand
Conferences, discussions, and more meetings – from one boardroom to another
CC living naturally lends itself to remote work. It allows workers to reside in a 4,000-square-foot CC house by a lake with a pool and garden, along with other benefits:
Zoom calls have replaced irksome travel
Navigating highways and sideroads to meet deadlines are a thing of the past
A home computer system, fast wifi, and numerous digital supports have made virtual working easy
More time for the family, golf outings, tennis, pickleball, spas, gym workouts
Eating like a king in CC restaurants or poolside (even if it means wearing a mask)
Conclusion
The bottom line is that country clubs easily weathered the COVID-19 storm. But, more than that, country clubs have emerged from the pandemic as a thriving entity. As a result, CC living is on a growth trajectory that seemed unlikely before the pandemic. Will it last? As the virus fades, the member experience may go through a different phase. There may be a return to big city life and working in the office again. Who can tell? But for now, we can say with certainty that the health scare was a boon for this category, and it doesn't look like it will be fading anytime soon.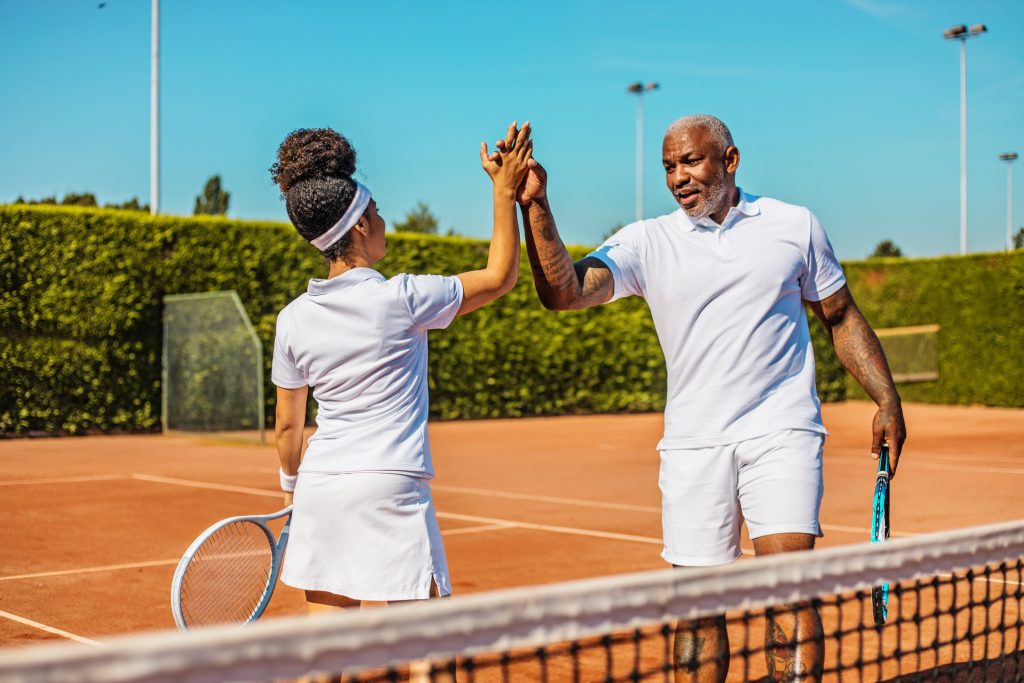 If you are marketing directly to or on behalf of country clubs or have defined segments embracing country club members or residents, Sogolytics can help you understand vital behavioral drivers. Reach out to learn more.