"How to Succeed in Business Without Even Trying" may make a great musical, but in real life, most successful ventures require a bit of effort.
Employee Performance management is a macro concept, embracing broad company objectives. It's the opposite of divisional thinking that may or may not help the company's bottom line. Often employees lose their way or get confused by projects that are out of touch with the overall corporate strategy. The problem is that as organizations grow and move toward specialization in essential activities, the latter develop routes of their own. These don't always tie in with the business's general direction.
Essentially, the company and its people are on the same page when four things happen:
Team members think along the same lines

Divisional teams are in sync with one another.

Managers harmonize with team leaders.

Stakeholders and management present a unified front when it comes to strategic goals and ROI expectations.
It all boils down to establishing a performance management culture founded on getting employees to get the most from their potential. The only way it occurs is when:
There's transparency without fear.

Everyone buys into the big corporate goals fueled by rewards that are meaningful to employees.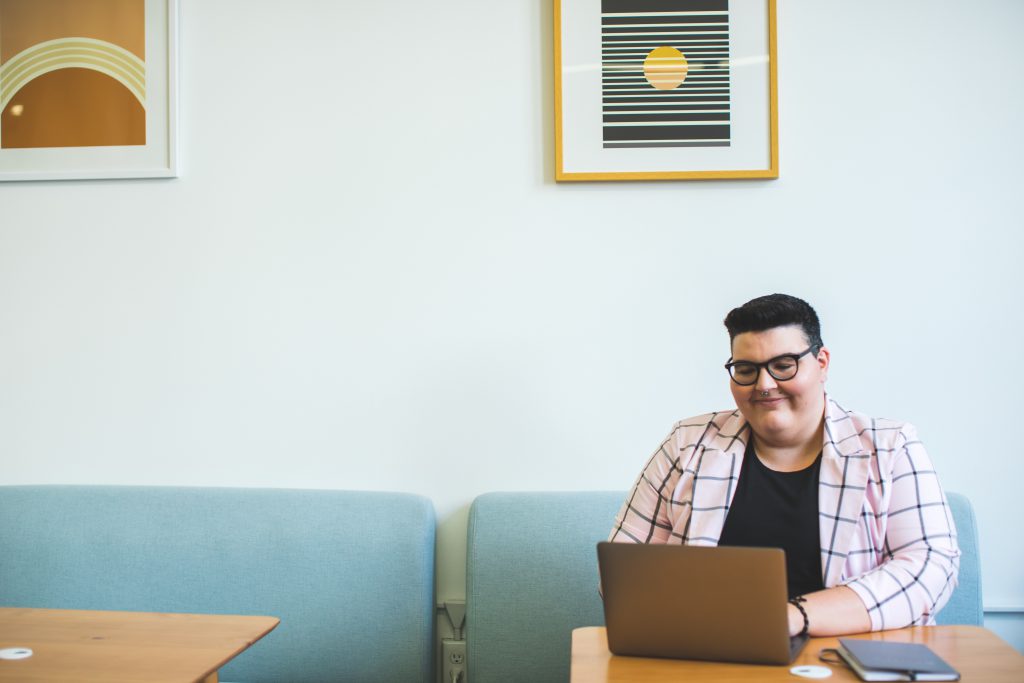 Employee Performance Management, Goal Setting, & Human Resources
HR works amazingly well when it sets employees goals that match up to reasonable employee expectations and levels of competency. Conversely, when HR thrusts unbearable pressures on employees' with unrealistic targets, it threatens employee retention in a big way. High employee turnover and it's close cousin – a couldn't care less attitude – are massively costly from every angle.
If the HR team avoids or abandons best practices in its performance management participation – as far as that goes – it'll severely disrupt the overall result. All said, let's get one big misunderstanding out of the way early on. Yes, HR is an indispensable cog in the performance management gearbox, but by no means is it the whole deal. 
Employee Performance Management that makes company objectives a reality is quite another matter
There are two key considerations under this heading: 
A. Data – a new age asset
What is the most valuable asset under company ownership in the digital era? The answer is simple – data, energized by SaaS innovations and AI. Even small businesses can accumulate it, sort it, dice it, juggle it, combine it, and dissect it affordably and with consummate ease. It's the key to the kingdom if used with the right skills. Data, indeed, is the instrument panel of employee management performance. If the company's mega-horsepower engine is overheating, the data bank will signal that fact.
Staying with the "engine" analogy, if it isn't turning over on all cylinders or sputtering when faced with uphill challenges – the data will tell you. Maybe it's decelerating when speed is of the essence? Or possibly it's leaking money? On the other hand, it's just happily purring along. Whatever the case is, check the data for confirmation. The point is this – without information working for you as a core resource, employee performance management is dead in the water. As a manager, you're in the dark as to whether employees are meeting goals or not. Data is the "open sesame" to everything, including the best practice standards as they apply to the performance management arena.
B. Better, faster communication
The Harvard Business Review points out that one of the most relied on employee evaluation tools is of little use in the true spirit of getting to improved performance management quickly. We refer to none other than the annual employee performance evaluation and the traditional performance appraisal survey. Both are great for possibly one day of the year or a few weeks at best. The publication insists that the company culture must vest itself in ongoing communication in project groups, scrums, and team meetings as circumstances and time pressures dictate.
Employees perform best when frequent interaction keeps everyone in the picture on changes and events that move the goalposts, sometimes so rapidly, it can make most heads spin. In such a system, responsibility and accountability adjust to meet new challenges so impressively that the annual employee review becomes as extinct as the dodo. The data, of course, kicks in all the time to monitor progress. It should show that the dynamics, as described, are working for the benefit of all teams in the group.
Effective performance management is at the root of team members checking in regularly, conferencing with their peers and managers within a carefully structured set of rules. All involved should appreciate that:
New actions and adjustments in behavior to make things run better will count toward personal evaluation. Not once in 365 days, but by the hour, day, month, or project duration – whatever applies best. Everything an employee does counts, and the system won't allow management to forget it.

In other words, the organization rejects the idea that it all comes to a head in a single climatic feedback.

Once the company changes over to ongoing communication as a way of life, shocks and surprises go away like dust in the wind.

It takes the stress off the employees waiting for the next shoe to drop, and also off managers fearing that raising controversy will offend their subordinates.

 
Setting the right tone for Employee Performance Management
It all begins at the top. Don't let anyone get you to think otherwise. Employees joining an organization expect leadership, while at the same time want to demonstrate their skills and talents to the fullest. Striving for the right balance is genuinely at the cutting edge of performance management. Here are some excellent examples of directive management strategies that have proven to make all the difference:
Inviting production, HR, sales, marketing, and administration into improving the customer experience (CX). It's commonly referred to as a Sales Enablement Program.

Defining the best ways to communicate between teams and to customers. It generally involves putting social media and apps like WhatsApp or Zoom on the analysis table to see how to sell to customers the way they want to buy.

Establishing values and a code of behavior that boosts the employee experience (EX) in such a way as to build healthy peer, customer, and supervisor relationships.

Pushing teams to evaluate the latest advances offered by IT and AI that are impacting industries almost daily. Failure to climb on the technology bandwagon constructively is the same as going back to the dark ages.

Introducing

employee feedback survey software

as a routine procedure to give staff a voice that transparently results in the company making material changes.
All the above are integrative initiatives that give direction without the impression of "being told what to do." Employees know the limits but can still dig deeper into their potential with substantial freedom and enthusiasm.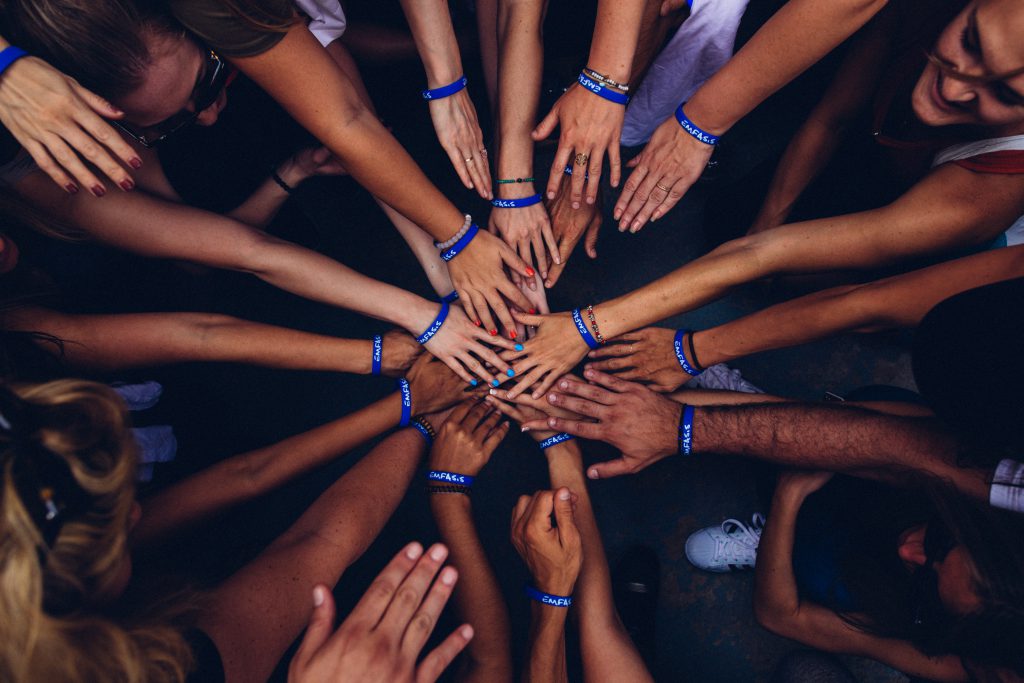 Performance management steps you should take today
It takes a lot of thinking and effort to bring together data benefits, communications that get through to all parties, and company values. Understand all the EX touchpoints from the time of coming to and leaving the office.
With many working overtime and remotely, EX touchpoints after and before hours are also sometimes relevant. It's no secret that the bond tying a company to its staff is only as healthy as the employee's most irksome dissatisfaction. The lesson here is that by zoning in on employee experience negativity wherever it exists is a giant step for performance management, no matter what the size of business. More specifically:
Management must harness an automated data system

that accurately measures performance on every level.

When any member of the team raises points for discussion, data backup is the holy grail.

If the team members fail to believe in the impact of changes proposed, they won't fully commit, and results are likely to be half-baked.

Measurements must have meaning. The most useful are:
KPIs

Revenues

ROI barometers

CX indicators that relate to team activities like seasonal promotions

EX items like retention ratios, sales per capita, and customer complaints.
Rewards can cut across many dimensions, the most fundamental being:
More money

Recognizing achievement, making it visible to peers, family, and stakeholders

Creating the opportunity to climb the competency ladder alongside promotion

Giving employees a say in future development plans

Establishing a lasting sense of stability

Appreciating employee contributions
Who can help you take your employees' experience to the next level?
Open-minded CEOs in all industries understand that EX lies at the core of competitive excellence. At the same time, there's no business owner alive who can do it on his or her own. Team effort is everything, but, of course, it's a complicated subject, even if it has all your attention.
Here's how Sogolytics's employee experience tools help to improve employee performance saving you time and aggravation in searching the entire landscape. Its professional team covers every eventuality on the EX spectrum, helping you to define your highest EX priorities. You'll find that the Sogolytics technologies are affordable to enterprises of all sizes, and their experts give you the most effective solutions with ROI always in mind. Don't let performance management as a new wave of thinking bypass you because it seems overwhelming. The Sogolytics team is ready to make your experience seamless, educational, and above all, profitable.