Happy Star Wars Day! In recognition of May 4, we thought we'd share how Star Wars would be radically different if the Rebels had Sogolytics on their side. Plus we're giving you the chance to win a $25 Amazon gift card! Simply read how some of our favorite heroes — and features — can help you send the perfect survey. Then answer the question at the end and you're entered to win! Good luck, and may the fourth be with you.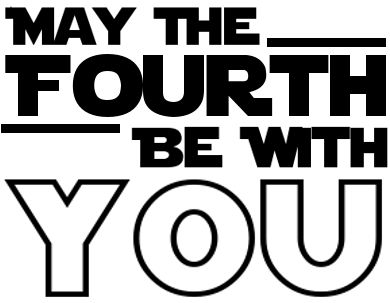 Survey Design
"In my experience there is no such thing as luck." – Obi-Wan Kenobi
Obi-Wan taught Luke how to use his lightsaber by encouraging him to act on instinct. When conducting a survey, we also believe that you shouldn't just rely on luck. Strong survey design is critical. Use our simple drag and drop interface to add advanced question types exactly where you need them. With a seamless and positive user experience, design supports your goals by helping participants through the process and providing you the data you need. Just as Luke needed the confidence to fight the Empire, Sogolytics gives you the confidence to design the perfect surveys.
Ready-to-Use Survey Templates
"This is a new day, a new beginning." – Ahsoka Tano
Ahsoka is a perfect example of change and development over time, but nobody starts from scratch. From the days of "Snips" and "Skyguy" to serving as a commander in the Republic army, Ahsoka had to find her own way to fulfill her destiny. Even though you have your own needs, too, there's no reason for you to start with a blank slate. Scratching your head about how to start your survey? Save time with a professionally designed template from our survey bank, prepared to meet the needs of every industry.
Multilingual Surveys
"Beep, Bloop, Blop, Bleep, Boop." – R2-D2
R2-D2, a smart and spunky droid who served a multitude of masters over his lifetime, often found himself in pivotal moments in galactic history. Perhaps you're not trying to save the galaxy like R2-D2, but when you ensure that your participants understand your content, it makes it easy for them to share their feedback. When you create a multilingual survey, you simply select all the languages you want to offer. But different languages doesn't mean different surveys. All of the data is collected in the same survey, saving you time and energy and leaving you more time to fight the Empire.
High Response Rates
"Great, kid. Don't get cocky." – Han Solo
The terrifying roar of a TIE fighter's engines would strike fear into the hearts of all enemies of the Empire. It makes sense that Luke was excited when he blew up his first TIE, but Han was quick to keep his ego in check. When it comes to survey responses, it's easy to be anxious, but if you spend the time on survey design and deploy to the right audience, you'll be sure to have great participation. Sogolytics customers experience some of the highest online survey response rates, but like Han said, "Don't get cocky!"
In-Depth Survey Analysis
"Your focus determines your reality." – Qui-Gon Jinn
This quote from Episode 1 perfectly sums up the Jedi philosophy. It's only through strict focus that a Jedi is able to sense and control the Force. Similarly, SoGosurvey gives you the data you need to focus your attention, analyze complex data, and display the precise results you need to determine your reality. Use the reporting tool to create beautiful, insightful, real-time reports with ease, then share with your team and awaken a new hope — or the Force itself!
Click here to answer our survey question and be entered to win a $25 Amazon gift card!