Dr. Gregory House of the popular medical drama House is brilliant at deducing difficult-to-diagnose disorders like a triage-intense Sherlock Holmes. Through acerbic wit and follow-the-leader games with his team, House provides entertainment and revolutionary care.
All of this despite having a bedside manner that leaves much to be desired.
His patients — despite being glad to have their lives saved or loved ones healed — still complain about him in record numbers. This situation is particularly difficult for his administrator to deal with.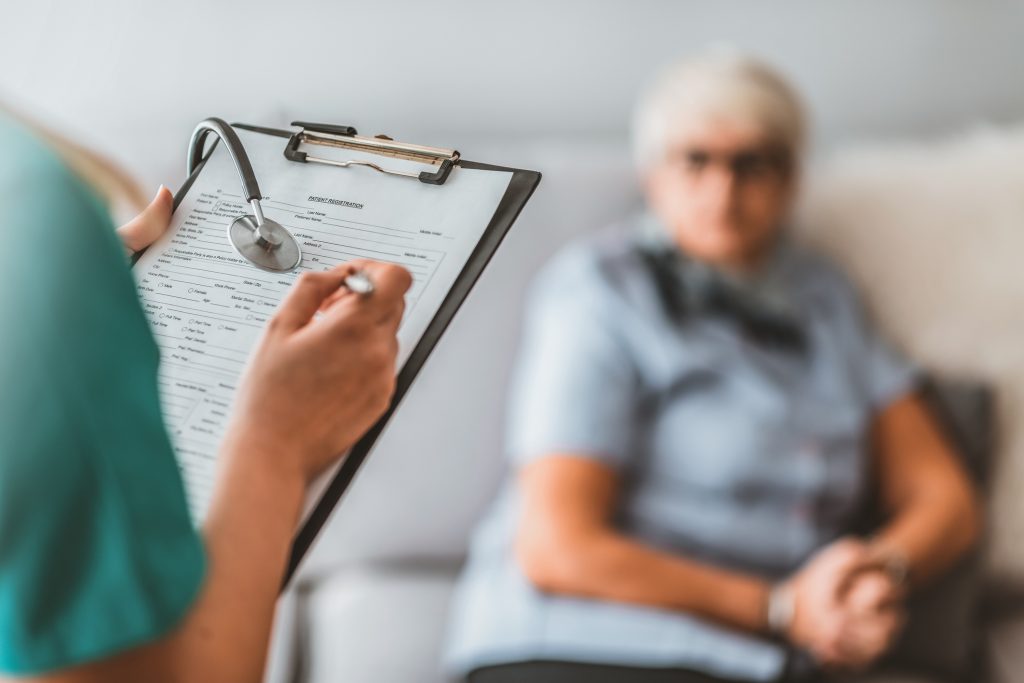 Dr. Gregory House's behavior is a great example to explain the correlation between healthcare participants and their patients. House's path of diagnosing difficult disorders, crazy bedside manner notwithstanding, is not unlike the differences between understanding the nuances of patient voice, patient experience, and patient satisfaction, and how it affects the interpersonal relationships between healthcare personnel and patients. Not to mention the overall success — or failure — of a system.
These terms are often used interchangeably but are not the same in focus. Understanding the variances — and how to use them to effectively increase your healthcare system's standing with your patients — is paramount. And so, as with all things, it starts with a definition and a proper diagnosis. Defining the voice of the patient, patient experience, and patient satisfaction is the best way to begin to understand what matters.
Voice of the patient (VoP): According to ASA Publications, this is a metaphor for the belief that the healthcare ecosystem must do a better job of listening to what patients express about their experiences, needs, values, and goals.
Patient experience (PX): According to the Beryl Institute, this is the sum of all interactions, shaped by an organization's culture, that influences patient perception across the continuum of care.
Patient satisfaction (PSAT): The evaluations of distinct dimensions of healthcare.
So, who's on first, and how do you decide where to start with VoP, PX, and PSAT?
The short answer is they are all on first! Because they are each focusing on very different aspects, designed to work together as a whole, they all have important parts to play. Through listening to the voice of the patient, you can enhance patient satisfaction along the touchpoints of your healthcare system, thus, you also improve your patience experience.
Of course, there are many ways to do this, and we'll be sure to help you through a series of future blog posts, but let's get to an important first step: listening.
Patient voice or voice of the patient (VoP): What your patient is saying
Everyone loves to be recognized and acknowledged, and your patients are no different. Empower them to be part of their healing, and you will see better patient engagement.
There's an adage that says, "A closed mouth doesn't get fed." It means that without communicating what you need (information on what your patients require and feel), you won't get what you want (actionable ways to give it to them and lift your metrics).
For many doctors and healthcare professionals, the prospect of designing a survey — from deciding what questions to ask and what data it will provide, to working through what the data means and how to prioritize responses — can be daunting.
But it doesn't have to be.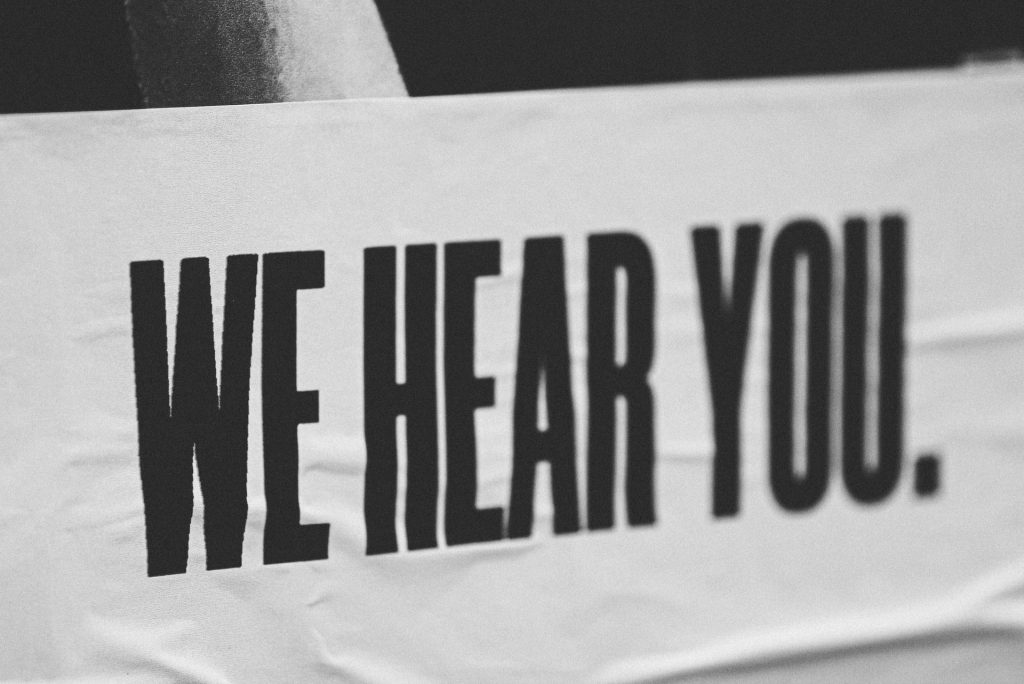 The Patient Satisfaction Survey is a great way to do just this! It's a powerful tool to help you get to the heart of patient satisfaction and improve your patient experience.
Of course, patient voice isn't just connected with the patients themselves. Caregivers, loved ones, and extended support systems are all parts of the whole. In essence, the voice of the patient is a holistic approach to patient-centered care, and the cornerstone of most healthcare systems.
Much like the empowerment of employees leads to greater engagement (something that also has an effect on the patient experience) similarly empowering patients to voice their needs and concerns leads to better patient engagement.
Patient Satisfaction (PSAT): What your patient liked — or didn't
Patient satisfaction metrics help you prioritize improvements and better understand where you may need to work to grow. They may show, for example, that diagnosis and treatment plans are great, but interactions with care providers is sub-par. How was the patient greeted at admission? Was the admission process smooth? Did the nurse seem to care when asking questions? What did wait times look like?
These are all questions that fall under patient satisfaction touchpoints and may indicate areas that need to improve, as well as areas you handle well. In general, you would accumulate this feedback from listening to the aforementioned voice of the patient to then decide what needs to be fixed — and when.
Patient Experience (PX): What your patient feels overall
Imagine: You go to a restaurant and the food isn't that great, but the service was excellent, prices were good, and you could tell the waitress cared about how you felt about your meal. You may decide to go back to that restaurant because the sum of all aspects of your experience was pleasant.
Of course, no one wants mediocre food, but this illustrates how humans tend to behave. As a customer of this restaurant, you most likely won't spread negative reviews about this place because of your mostly positive experience. But you would likely be open to offering feedback to restaurant management about how they could do better.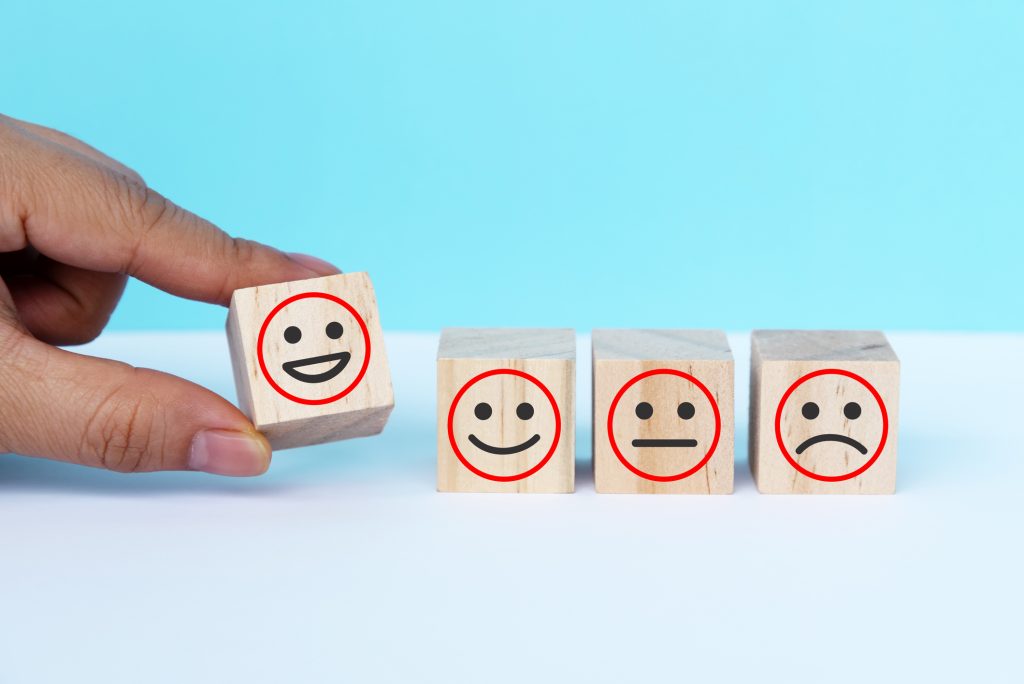 Your patients think the same way.
This is why there are many factors involved with patient experience, with specific areas for improvement that patient satisfaction scores can highlight or that voice of the patient feedback can bring to light. In order to improve patient experience, the focus must be to boost patient satisfaction scores while listening to the voice of the patient, in order to enhance the overall patient experience.
Understanding the differences as outlined here is a major first step, and Sogolytics is here to answer questions and help you started.  Let us help take care of your needs so that you can focus on taking care of your patients.