Whether you're filling a basket or playing a video game, Easter Eggs are always good news, and we've got a few new surprises in store for you with this spring sprint release!
Language gets logical!
Branch participants based on participation language
Multilingual surveys are amazing. Participants can choose their preferred language, and they'll see all the questions and answers translated. When they submit, you can see results compiled all together in a single report. Fancy! But what if you want participants to see different questions based on their chosen languages? Introducing multilingual Multi-Question Branching! Here's an example:
A company has recently rolled out a Spanish-language version of its website.
In addition to the normal content on the website feedback survey, they'd also like to ask only those responding in Spanish how they rate the language clarity.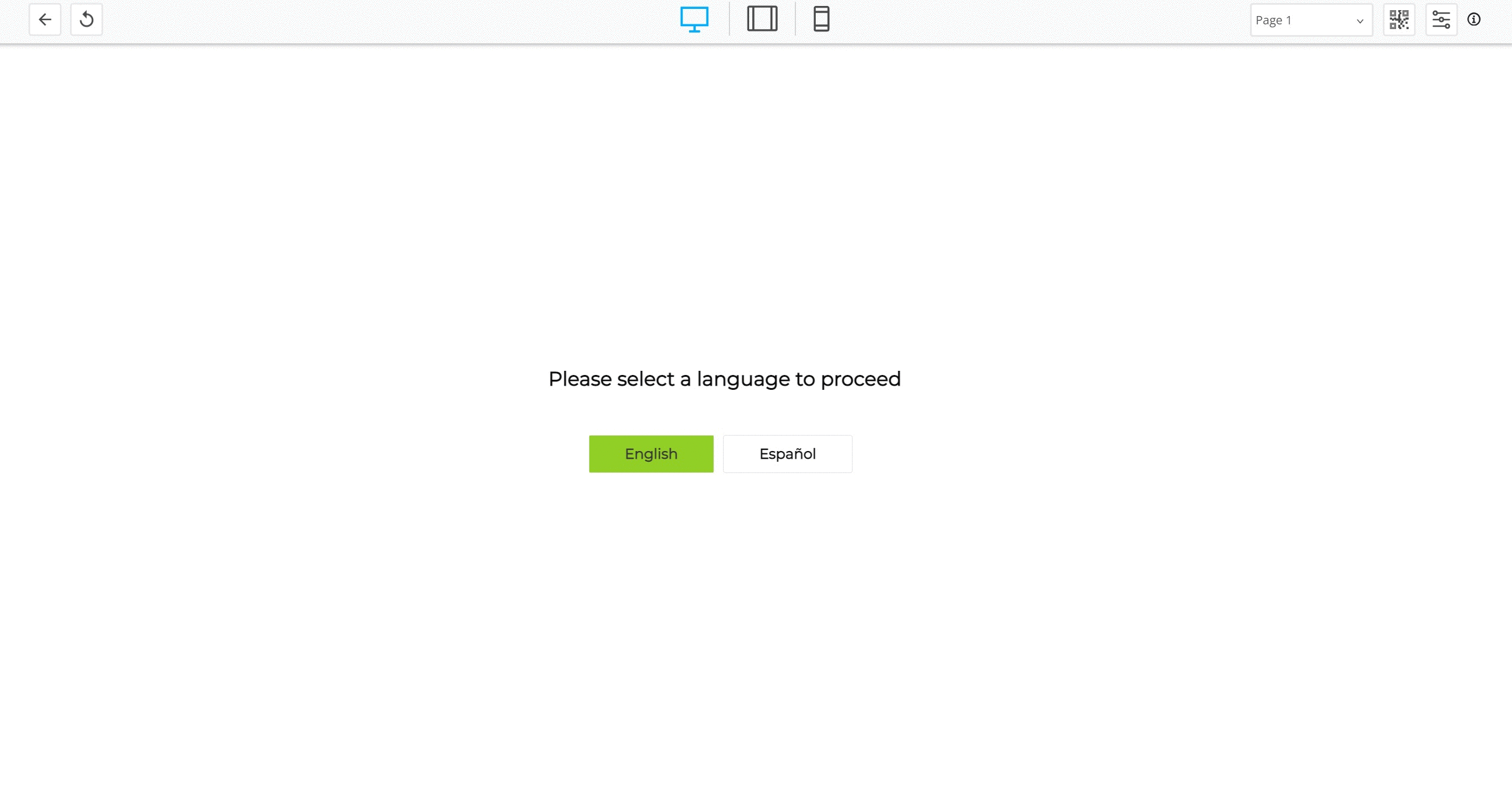 How does it work? Set 'Participation language' as part of your logic rules to display the right pages to the right participants. For the flow above, check out the rules below: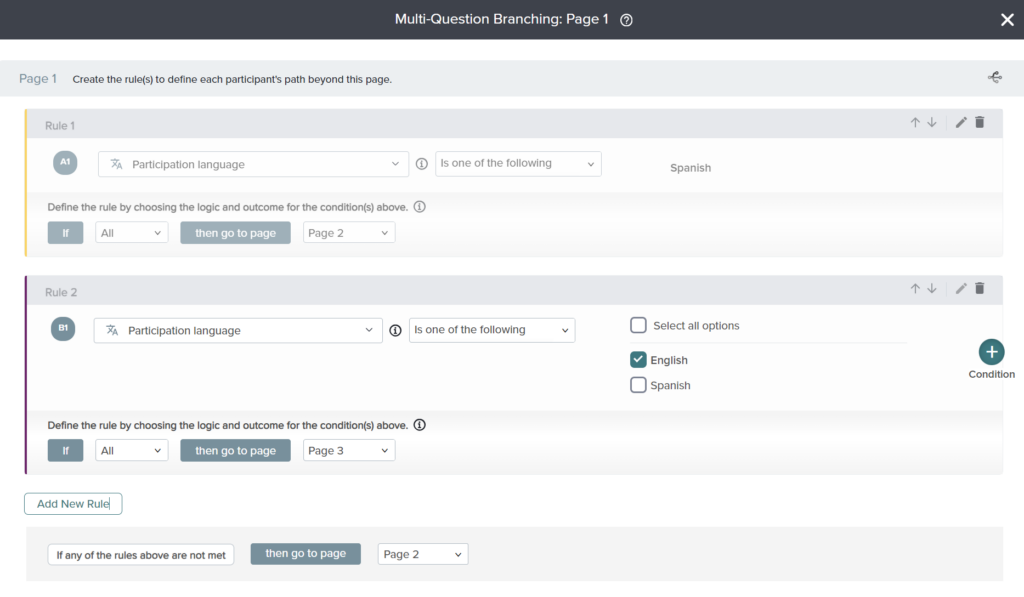 A little help here?
Use of AI to help write better text
The way you ask a question can have a huge impact on the quality of the answers you receive and therefore the quality of data available for analysis. At worst, the language you use may be so confusing or open to interpretation that participants may be frustrated or results may have no value. At best, though, your questions get directly to the right point and clearly solicit the most pertinent answers. In the gap between the worst of questions and the best of questions, we could all use a little help.
AI to the rescue! In this sprint, we're introducing an OpenAI-powered assistant to provide the help you need in polishing your content. Enter your question, choose the kind of revision you'd like, and review the results! Check out the flow in the example below.

There's a lot more happening behind the scenes to power up what's next, but we can't wait to hear what you think of these updates!
And a few more…
Improvements in simultaneous email + SMS invitation publishing 
Performance improvements
Text updates
UI/UX updates
Want to catch up? Check out our release highlights series or book a training call to walk through the latest. Also, remember that options vary by account type, so log in to see for yourself or drop a note to our support team with any questions.