Customers have long connected with companies over the phone, but the rise in remote work has led to more and more customer support interactions taking place "face to face". But does a closer look mean better service? Is it always a good idea to have the camera on when connecting? Are "video on" calls here to stay?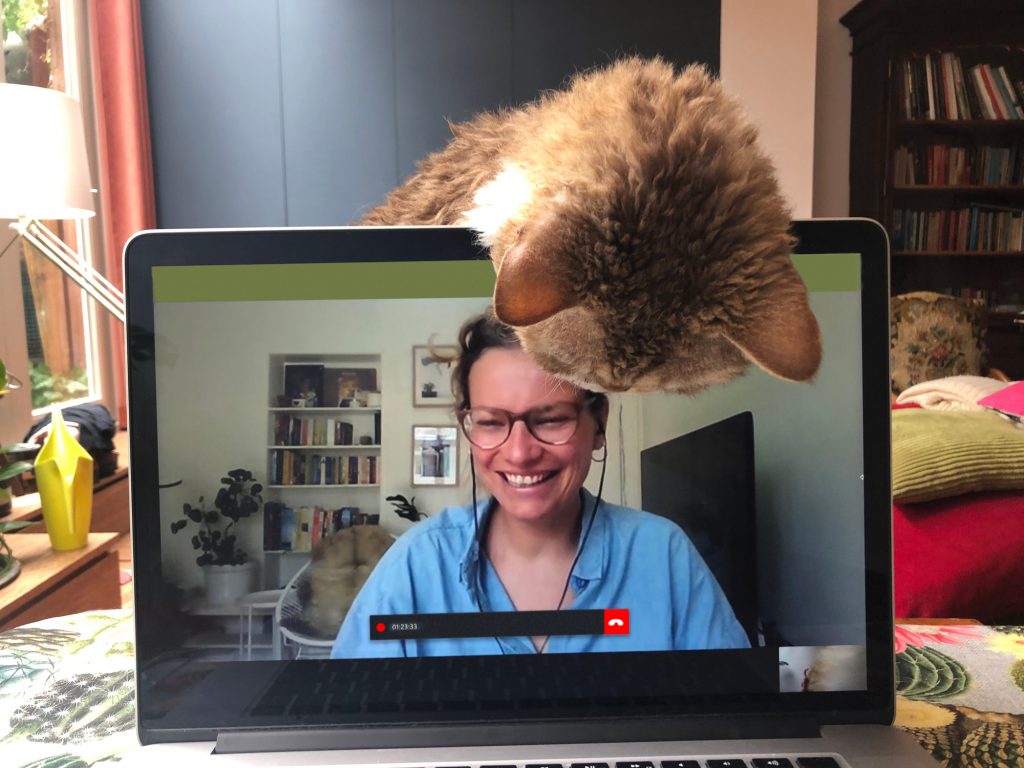 The rise of video calls
Whether your organization uses one or more web conferencing tools — Zoom, Microsoft Teams, Google Meet, Skype or something else entirely — there's a good chance you've had experience with several of them over the past year of remote work. For many of us, used to working with colleagues or clients around the world, this is nothing new, although there's clearly been a learning curve in many industries and roles. We've all seen embarrassing-but-entertaining examples of inappropriate filters, accidental backgrounds, and unexpected onscreen visitors or other interruptions. Of course, there's also the all-too-frequent situation in which someone doesn't realize they're on mute — or that they should be on mute.
A few video conferencing stats:
A 2020 study cited a 535% rise in daily video conferencing traffic in the preceding month. (The Guardian)
The web and video conferencing market increased 500% in the first two months of the COVID-19 pandemic. (TrustRadius 2021)
76% of individuals use video collaboration to work remotely. (Lifesize)
The benefits of video calls
Have you ever had the feeling that the person on the other end of the line wasn't tuned in to what you were saying? Sensing someone is distracted or multitasking can be annoying at best, but when you're in need of technical support or some other form of customer service, it can be especially irritating. Video calls are commonly cited as being more personally engaging because they deliver full transparency. If the person you're talking to is looking at something on their phone or staring off into the distance, you'll see it. If that person is looking right "at" you, nodding at all the right times, and reacting appropriately, you'll see that, too.
A few video call benefits stats:
Video calls improve communication for 99% of people. (Lifesize)
79% of workers think video conferencing is at the same level or more productive than in-person meetings. (Owl Labs)
34% of workers think video conferencing calls are more enjoyable than teleconferencing, and 30% think they are more enjoyable than in-person meetings. (Owl Labs)
When is a video call with customers a good idea?
How a business connects with its customers can be a critical ingredient in its success — or failure. Prioritizing "customer experience" over simply "customer service" means taking into account the big picture of how customers interact with your business at every stage. Most consumers value an organization that is accessible and transparent, especially if it offers on-demand customer support options across multiple channels. Providing support that includes both screensharing and video options is especially helpful for tech companies, as users have the convenience of connecting directly with an expert who can virtually look over their shoulder to better understand any issues or offer more useful advice.
Is video absolutely required for these calls? No, but I've personally found that turning on the camera makes for a better conversation. On one-on-one support calls with Sogolytics users, for example, I find that many people become more, well, personable when they're on camera. They see me, and they know I'm a real person who's really there to help. I do think that being on camera helps to create a sense of empathy: I see you, I get you, and we're in this together.
A few customer video call stats:
51% see companies that use video conferencing as more innovative. (Globe Newswire)
62% of users said they use video communication at work for meetings with customers or partners. (LifeSize)
56% of CFOs worldwide plan to invest in video conferencing systems to lessen the need to travel. (PGI)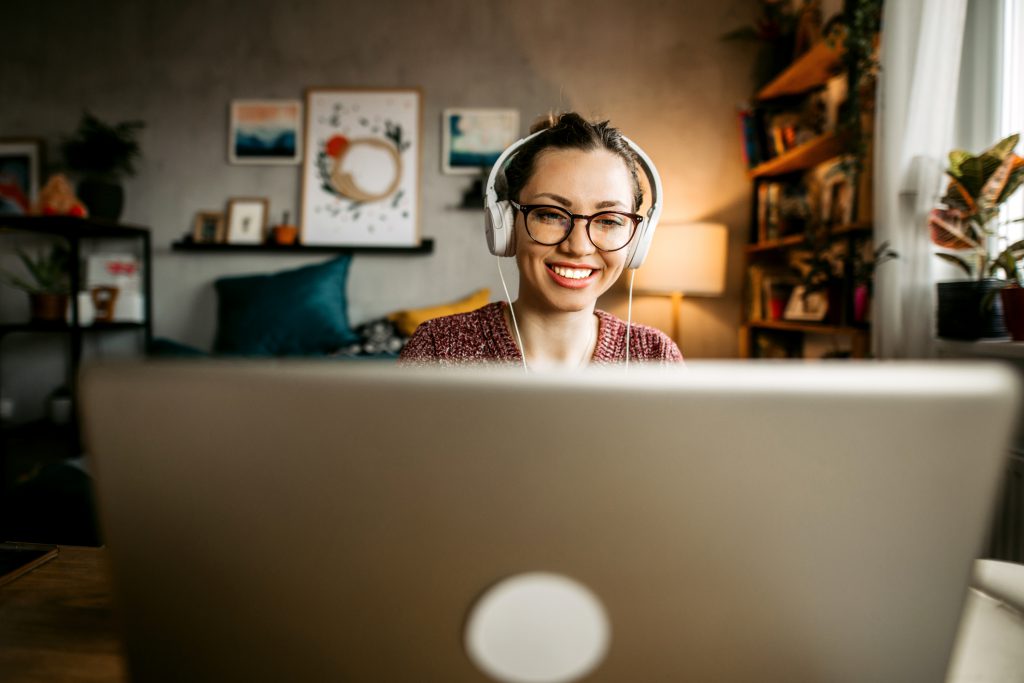 When is a video call with employees a good idea?
Always. Next question?
A few employee video call stats:
Up to 9 in 10 people say video conferencing results in savings, as projects are finished faster. (Cisco Webex)
35% of people use video calls as a way to feel more included and valued in their company. (LifeSize)
89% of people said video calls helped them feel connected with their colleagues and the company and 98% said they help build workplace relationships. (LifeSize)
97% of remote workers would like to work remotely at least some of the time for the rest of their careers (Buffer)
When is a video call a bad idea?
If you can't give a call your full attention for any reason, it's probably better not to be on camera — and it may be better to reschedule the call completely. Nobody wants to watch you while you're driving (yikes!), while you're eating, while you've got company, or while you're juggling something else. Although it's possible that they might be very interested by what's going on with you, it's unlikely the reason for the call. It's disrespectful to get on any call you can't pay attention to, and it's way worse when someone can see you being disrespectful.
If you are likely to have trouble controlling your emotions, that's another good reason to be cautious about being on camera. If you're really stressed out by the person or the situation you're dealing with and you have no poker face, you're going to exacerbate that stress by broadcasting it. Whether it's an internal or external call, remember that your emotions will be even more evident on video than on the phone. Be careful about creating the right impression.
If you think your hair or your face or your clothes or something look not quite right, check yourself. Nobody's asking you to wear a suit or full makeup, but literally showing up can make a big difference. Stop making the excuse that you're not "camera-ready" — especially if you're connecting with others who are on camera already. It's okay that you're wearing fuzzy bunny slippers underneath — be prepared to switch the camera on anytime you're on a professional call.
A few heads-up stats:
93% of communication is non-verbal. (Ring Central)
44% of workers do not find it necessary to get dressed up (think: clothing, hair, makeup) for a video meeting. (Owl Labs)
During COVID-19, 67% of workers say they worked most often from their home office, 49% said they worked from their dining room, 49% from their couch, 42% from their bedroom, and 15% from their closet. (Owl Labs 2020)
The future
Remote work, video calls, and new opportunities for online collaboration are here to stay. Reducing employee churn, boosting customer engagement, and overall productivity enhancements are huge benefits. The future of work may be a bit mysterious, but we'll come face to face with it soon enough. We'll be seeing you… Right?