The COVID-19 pandemic was a B2B and B2C upheaval that made traditional marketing and organizational protocols look obsolete almost in the blink of an eye. Simply taking an unmasked trip to the supermarket may land you in the hospital, or worse, on a respirator. Then, social events relying on crowd participation spun the danger needle to its outer limits. Physical workouts went out the window, big sports played to empty arenas, restaurants closed their doors, cinemas and shopping malls went all but dark. Retail stores in strip malls across the country gave up the ghost, unable to pay their landlords.
On the other side of the coin, people hoarded toilet paper, Lysol supplies, and certain food items. Software apps and computer sales went through the roof as the emphasis shifted to remote working. Companies like Upwork that supported freelancers, Peloton with their home gym equipment, and home entertainment entities Netflix, Hulu, and HBO Max saw their revenues soar. Homeschooling aids were in high demand, and eateries ahead of the game with a seamless takeout model went gang-busters.
What does it mean?
Let's take a look at the numbers. The Commerce Department reported that online retail sales ($791 billion) eclipsed brick-and-mortar sales, rising by 32.4 percent year-over-year in 2020 ($598 billion) — and it hasn't stopped. When you look at the data by quarter, the pandemic impact is starkly evident. The trend continues with a 39 percent bump in Q1 2021 (also year-over-year) versus Q1 2020 of 14 percent just before the virus impact hit us full-on.
The social isolation pushed baby boomers, the least likely to enter digital shopping channels, into the eCommerce paradigm, introducing them to the convenience of Amazon, eBay, and the online stores connected to mainstream retailers like Walmart and Target. In addition, mobile apps drew millions of new users to take full advantage of curbside-pickup and takeout.
How did CX fare?
Traditional customer experiences (CXs) were on new ground. All the accepted rules relating to consumer behavior went into the shredder. Customer attrition in so many segments was in full swing, and jumping ship to new brands became commonplace. No doubt, online virtual transactions before 2020 were on the move up, but they caught fire with the onset of the COVID-19 pandemic.
The Delta effect
The COVID-19 Delta strain funneling through every state has created doubts around vaccination efficacy. Numerous cases of the virus breaching the infection defenses are coming to light. Break-through victims, granted, are not dying or suffering extreme symptoms, but the "complete immunity" benefit we were all hoping for is a pipedream. The unvaccinated are particularly vulnerable, as the latest hospital numbers indicate. When you see a seven-day moving average of daily new cases (26,306) jump up by 69.3 percent from the previous week, the saying "it's not over until it's over" hits you squarely between the eyes. Mask-wearing (at least indoors) and social distancing are returning to the scene, consolidating the buying behavior shifts in 2020, perhaps for decades to come.
Marketing agility
Business successes and failures connect directly to companies' speed and adaptability in every industry. A collection of interviews provided by virtual events and webinars offered valuable insights. Many articles covered similar situations, highlighting how street-smart merchants leaping into the fray came out in front. Here are some of the driving factors.
Coronavirus drives fulfillment innovation
Many retailers withered and died because they couldn't get their fulfillment act together. Time and time again, consumers abandoned brands because delivery-centric touchpoints were failing. Those that harnessed automation to create faster fulfillment came out winners versus competitors that expected traditional methods to pull them through. Shipping carriers, completely over-burdened, pushed retail chains to build apps that facilitated local store same-day deliveries with bicycles, motorbikes, and rented vehicles. The mega merchants powered up their omnichannel services from every angle to keep the fulfillment on track. Capabilities were tested during the holiday season when consumers ramped up demand to help them forget the social distancing and COVID-19 woes. Retailers already tottering on the edge of marketplace disaster threw in the towel over November and December 2020.
Grocery retailing: challenges abound
Households in every city and town demanded online food supply shopping and fulfillment during the pandemic. Supermarkets tried different models, often dropping standards when it came to selecting the fresh produce for drop-off. Finally, consumers got fed up with receiving over-ripe and sub-standard fruit and vegetables they wouldn't have bought themselves. Those outlets that got their act together thrived, and those who didn't barely survived the CX shift.
Services turned upside down
Hairdressers, nail salons, massage parlors, even routine physician visits went into crisis mode. Proprietors, doctors, and dentists closed their doors or moved to offer virtual consultations where that made sense. Wedding ceremonies with officiant involvement moved to Zoom formats. Air and bus travel came to a virtual halt for a few months, resulting in ground staff going on unpaid furlough in many cases. Starting in 2021, hospitality and domestic air travel in the US came back with a vengeance. Still, with the Delta strain barreling through, it's anyone's guess if the demand will continue. There are still many countries (e.g., Australia and Israel) severely restricting entry — vaccinated or not. Visitors generally don't have a taste for two-week quarantines at their own expense in a third-rate hotel room.
Can brick-and-mortar stores survive without embracing online retail?
The short answer is no. Retailers who ignore customers using their mobile devices to direct them to the best deals will go the way of the dodo. Reliance on data, content management systems, and servers to bolster their eCommerce sites are crucial to success. Indeed, the forerunners are finding ways to go with the flow by encouraging consumer behavior to shift, creating surges in web traffic, and sacrificing store-based sales in the process.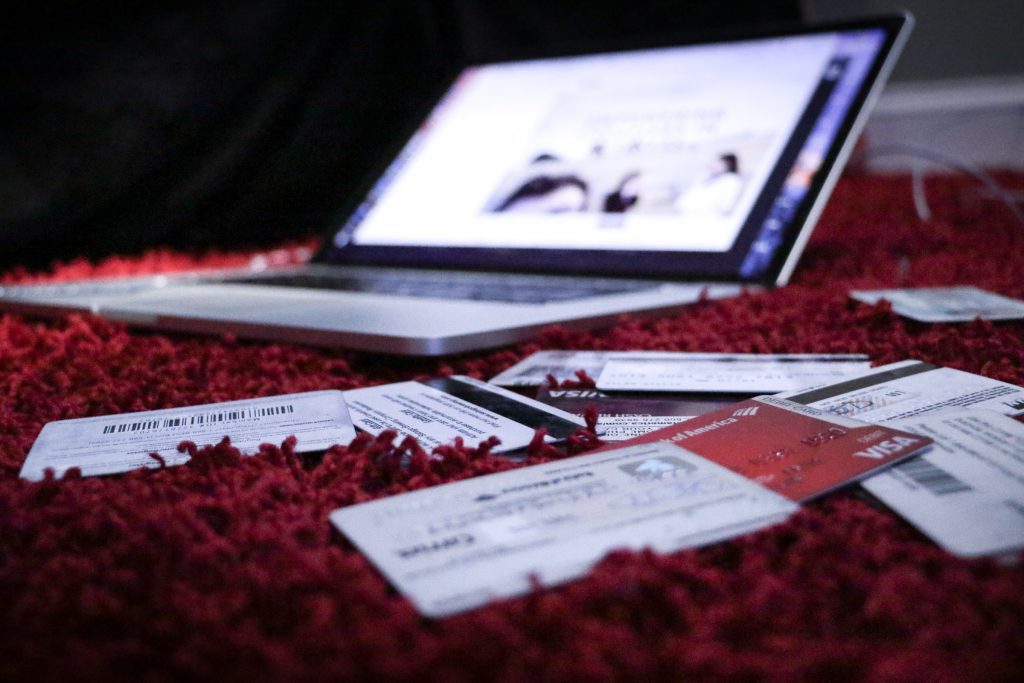 Conclusion
Consumer attrition is not precisely the watchword here because it's a case of ebbs and flows. Where one retailer, slow to react, loses traction, competitors that are alert and quick to grab opportunities pick up the slack. Of course, specific industries as a whole found things very trying (e.g., gyms and bars) while others were off to the races (e.g., mask providers and disinfectant manufacturers like Clorox). Nevertheless, innovators in stressed segments somehow still found a way. This is an era where seeking and relying on sound customer experience advice is fundamental to management thinking. Insights into COVID-19 behavioral changes based on substantial consumer feedback can make all the difference.