Go from reactive to proactive with our customer satisfaction survey tool
Take the guesswork out of improving customer satisfaction by drilling deep for insights on what moves your customers.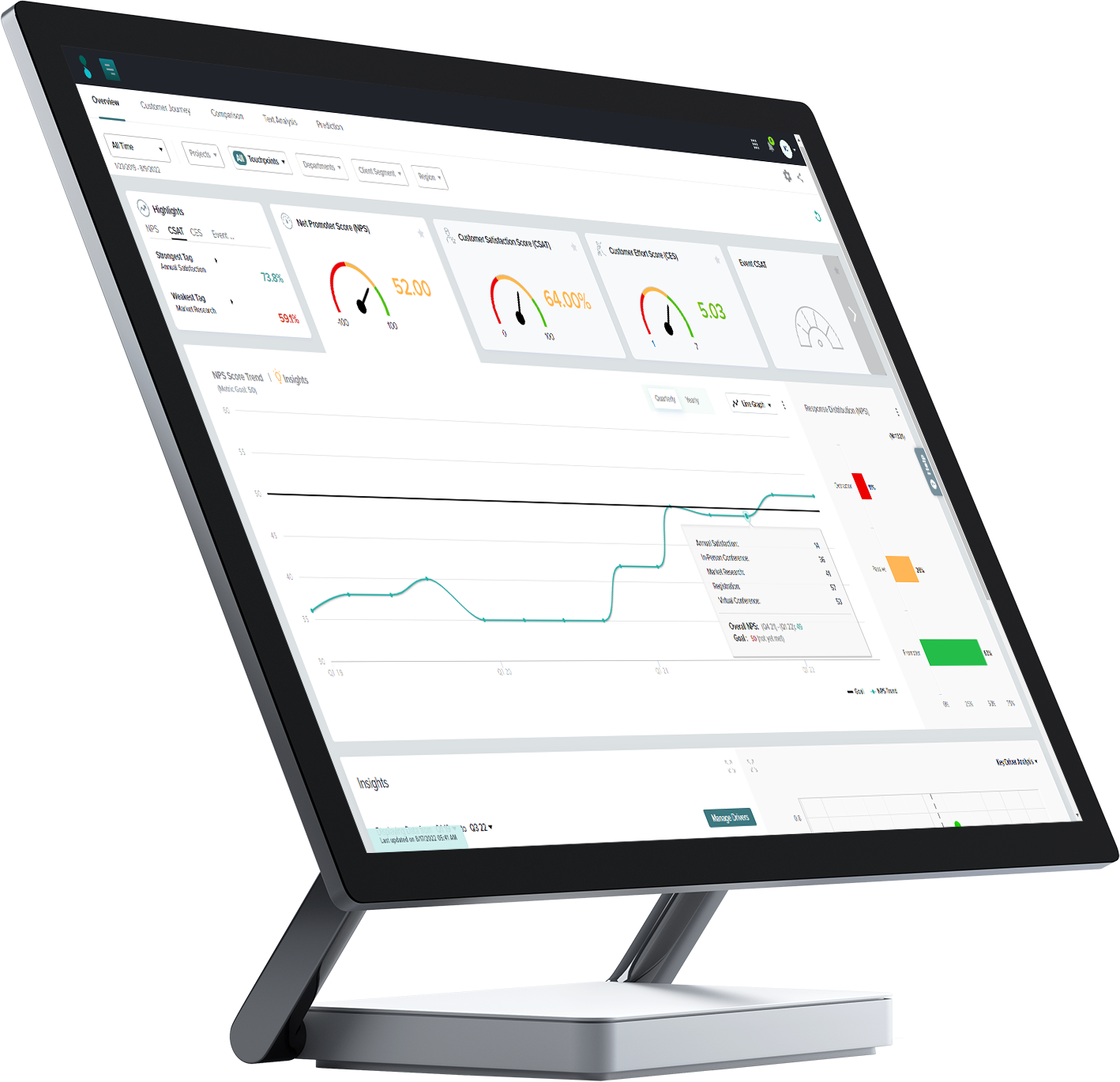 Track customer satisfaction across any engagement, maximizing your CSAT insights through our comprehensive customer satisfaction survey software.
Stop crunching the numbers and start focusing on real, actionable data:

Data-rich models outline key customer behaviors vs. targeted goals
Real-time data access available across every level of your organization helps you make informed decisions
Predictive analytics empowers strategic decisions based on your company's goals and visions
Transform Your Business with SogoCX
Experience the Sogolytics Difference
Understand and improve your customer Engagement at every touchpoint.
Get on a quick call to discuss how SogoCX can make a difference for your organization.
Measure customer satisfaction at every touchpoint
SogoCX gives you the ability to track customer behavior across all channels and segments. Opening avenues of communication through customer satisfaction surveys builds loyalty, which reduces churn, improves sales, and provides valuable insights to strengthen product development.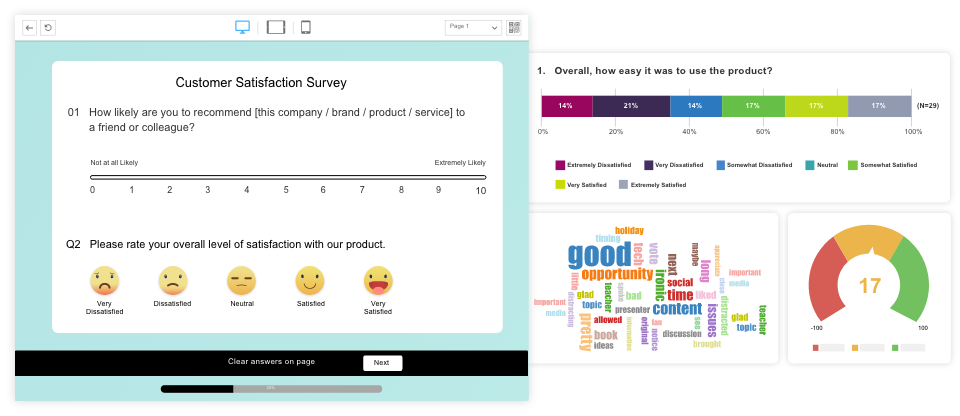 Native Branding
Customers will always see what you want them to see: your brand, your logo, your style. Customize your customer satisfaction survey forms and invitations, white label your account, and more!
Always On Call
Never miss a beat, no matter the feedback. Instant awareness means you're able to take action quickly, proactively addressing any issues before it escalates – and damages your reputation.
Real-Time Results
Deliver automatic reports to keep track of long-term customer satisfaction survey campaigns, or inform strategy by generating new analysis during critical discussions. Our customer survey reporting tools give you fast and secure access to collaborate across the office and around the world.
CSAT reports shape the future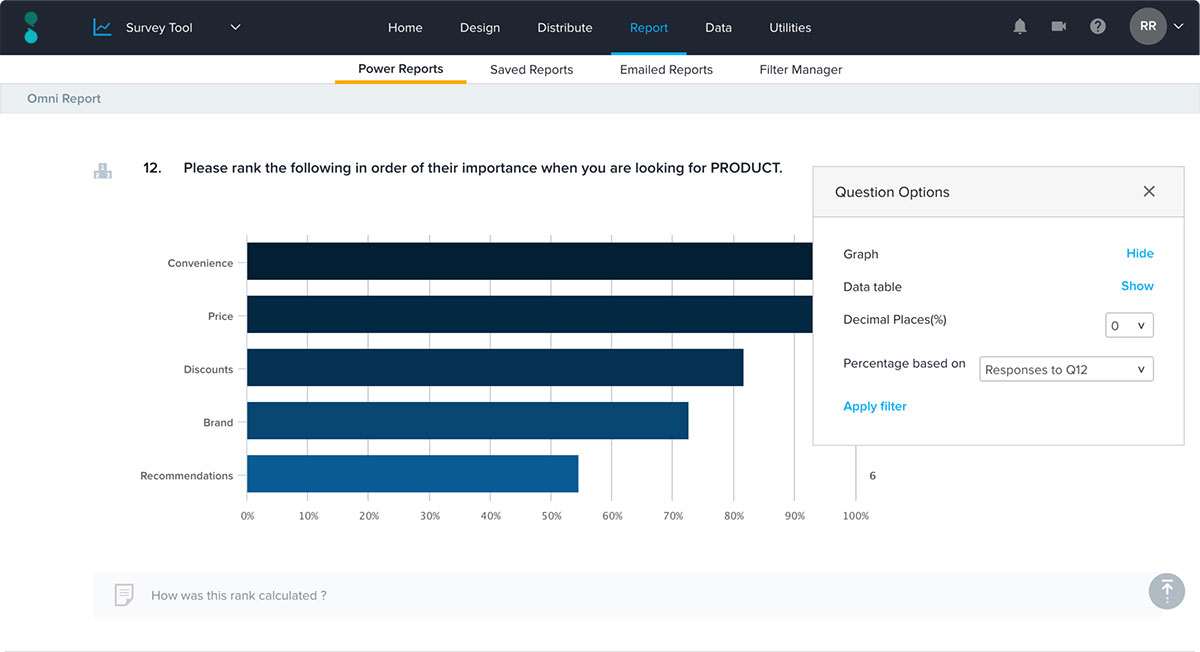 Measure how customers feel about your product or service at a given point using expert-designed customer satisfaction survey questions and templates.
CSAT often targets an "here and now" reaction to a specific experience. Combining this measurement with other elements of our reporting tools, like NPS and Key Driver Analysis, enables you to both react to immediate customer needs and to continually improve your processes and products to keep all your customer satisfaction survey metrics healthy.
Improve brand loyalty with better customer feedback
Manage Satisfaction and Expectations
SogoCX's data-rich reports provide instant access to evaluate customer perceptions and needs. Take an overview snapshot or drill down deeper to review reactions by subgroups. Pinpoint areas of improvement and monitor your efforts in real time by deploying customer feedback surveys with powerful analytics.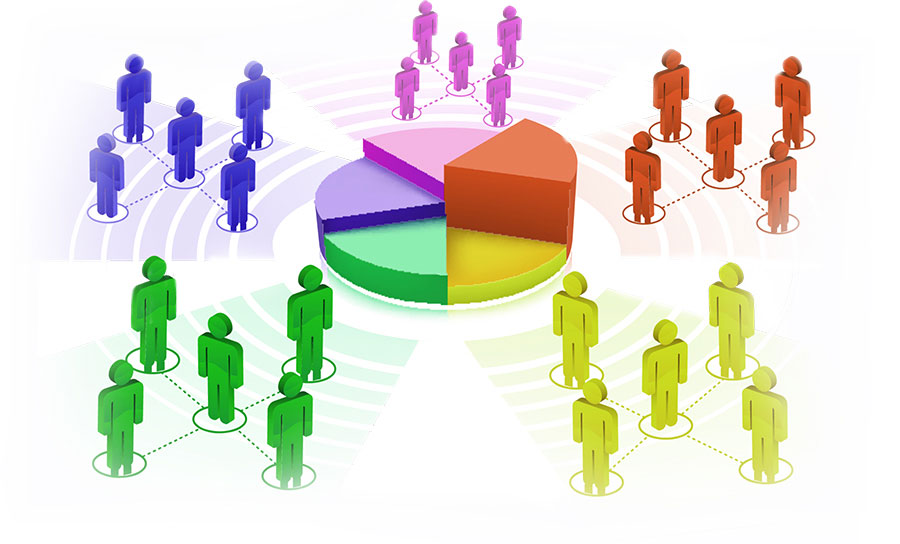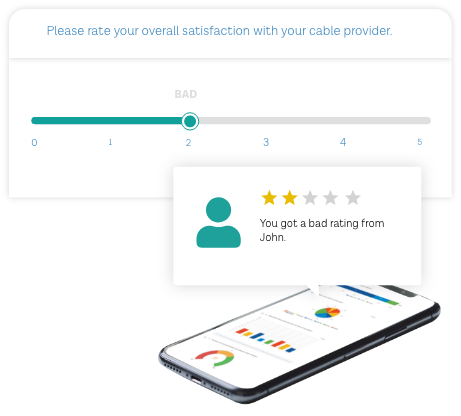 Address Concerns Immediately
When a customer provides a negative rating, would you rather find out instantly or after they've shared their frustration all over social media? Our automated alerts and reports let you prepare and deliver engaging automatic responses that lead to real customer experience management, ultimately improving your CSAT score.
Ready to build a solution that's right for you?
Looking for a self-service survey platform for small teams or individual needs?