Not everything is about business. One contributor reflects on the humanity and humility required of us all to communicate and cooperate during the current crisis.
Staying Centered in Unbalanced Times
I'm going to try to keep this brief. In times of stress, I tend toward extremes in my work, either allowing my words to die alone and desiccated in the desert of neglect, or piling them on the page like I'm panic buying toilet paper.
And these are stressful times indeed. That probably goes without saying, but honestly, putting those words on the page helps to keep things in perspective; I often have to remind myself that this isn't a new normal, that all of this is temporary, and writing it out here, in small black letters bounded by the width of the white page, helps to make it all clearer to me.
Maybe that's too much (is it too much?); maybe I'm going a bit wacky (talking to myself in these parentheses, but then my self has in fact been my main conversationalist lately). I think that's okay though. I think it's okay in non-normal situations to behave in a non-normal fashion. At least privately. For some of us that means never changing out of sweatpants, spending hours just sitting with friends on video calls, or indulging ourselves in our preferred comforts.
Right now especially, we are often working in new situations, in uncommon spaces (or perhaps, common places used in uncommon ways), and through uncommon media. Many of us—those lucky enough to be able to work from home—are tasked with finding ways to continue doing our everyday work in ever-changing situations and contexts, to keep "business-as-usual" as close to usual as possible. Can HR managers provide individually tailored solutions to improve employee experience for everyone? Of course not. In many cases, while organizations should be checking in with employees through regular pulse checks and even internal communication audits, we need to figure out how to deal with our own situations ourselves.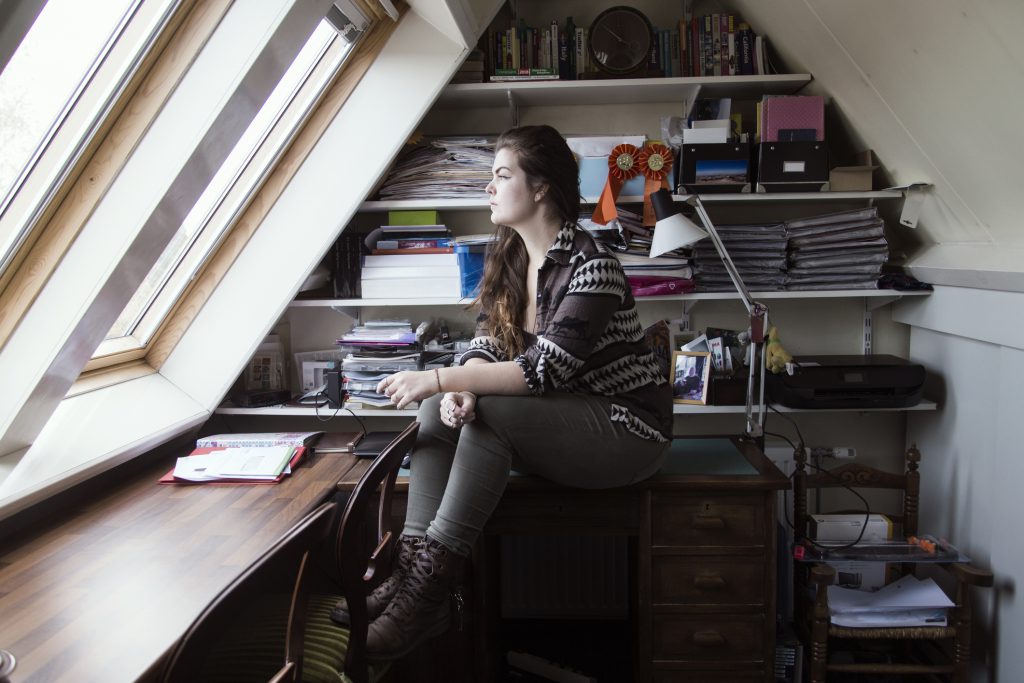 Business as Un-usual
I don't have all of the answers for how to approach this novel environment we all find ourselves in these days. I'm learning as I go, the same as you are, but here are a couple of insights I've gathered over the past few months to keep myself working and communicating well while also keeping myself sane. 
1) Acknowledge that we're all in this together, and give each other some extra grace. 
We all have limited mental bandwidth; it's a reality of the human mind. And right now, a lot of that is taken up with current events and worries. In isolation, it can feel like each of us is going through this more or less alone, but a trip to any social media site shows, paradoxically, that countless other people feel this same way. It's important in my loneliest, most overwhelming times to remember that, despite the uncertain newness of this moment in time, I'm not actually alone in what I'm experiencing, that everyone has to contend with the tribulations and realities of this pandemic.
That is not to say that everyone's experience will match up one-to-one; we all react in our own unique ways. But, I have to remember that everyone is affected by this, that we are all reacting and coping in some way, and so mistakes—missed meetings or deadlines, interruptions during Zoom meetings, even the odd dreaded typographical error—are going to happen at even greater frequency now than normal.
I'm a big proponent of thinking generously and showing grace toward others always, at the best of times, but it's even more vital now to give each other a break.
2) Save some of that grace for yourself, though.
It's cliché but true to say that I am my harshest critic. And in my current state of isolation, my inner voice is the loudest one in the room with me. But, even though the worst part of me tells the rest of me that I've got nothing but time right now and I should be able to accomplish more than ever, I have to remember that my focus is currently as fractured and spread thin as it has ever been. I do what I can, when I can, push myself at times when I know I can take it, but I also accept that I will have the odd day where I won't be able to get anything "productive" done beyond checking in at the Nook terminal on Animal Crossing.
It is a luxury of my work life and privilege right now that I'm able to have these off days. That's not the case for everyone, and that's not even the case for me 100% of the time. Sometimes I have to rise to the occasion, conduct myself as a professional, even when I don't want to, even when I feel like I can't, and in those times, I have found that…
3) When words and creativity fail, default to experience and/or training.
While new situations like this call for looser expectations for ourselves and others, it's still important in professional contexts to conduct ourselves with a basic level of—you guessed it, professionalism. Fortunately, anyone who has been to school or held a job where they had to interact with people has had a lot of practice with this over the years. Because we've all written essays and emails before, we have a base professional language that we can fall back on even when our brains don't seem to want to turn over into creation mode. I've written in professional contexts before; I know the clichés, the jargon, the right things to say, so I can work to focus on just communicating the message in the most basic language and form available to me.
Especially now, we don't have to be fancy with it (unless we want to); we don't have to go overboard. Even if one of us were experiencing a rare moment of clarity and energy, they might try to keep it to…huh, 950 words. Not bad, if I do say so myself.