If you believe that it is the role of financial institutions to simply hold onto peoples' money for a while and then give it back to them, you'd have learned a lot at CU FinHealth last week!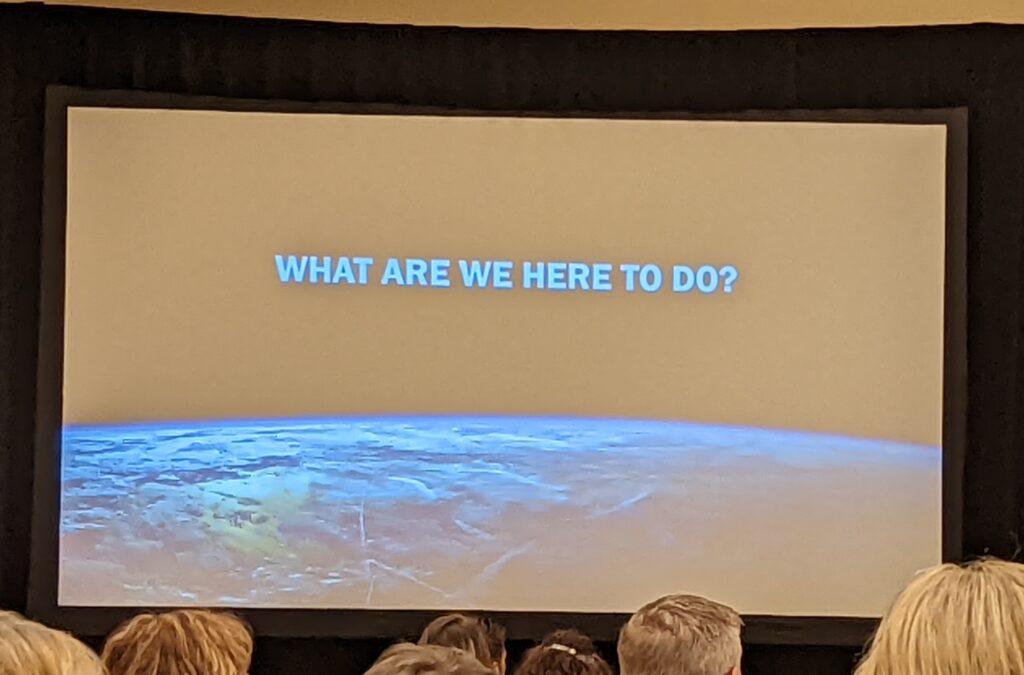 Now in its sixth year, "CU FinHealth brings industry leaders together to examine how credit unions are measuring financial health, working to strengthen it, and documenting and sharing the results." Co-hosts of this year's event, held in San Antonio, included the National Credit Union Foundation, the Cornerstone Foundation, the California Credit Union League, and the Nevada Credit Union League. If this sounds like a big group, it's because this topic is a big deal!
The big picture
If you're wondering, the above prompt "What are we here to do?" was posed as more of an existential question. It wasn't asking why everyone was gathered together or what initiatives they might be working on. Instead, the answer came as a quote from an early credit union pioneer and former CUNA Mutual Group President Charles F. Eikel, Jr.

If you believe, like Eikel, that human service is the core reason for the existence of credit unions, then this event would have been perfect for you! Over and again, panelists and presenters spoke to the value of prioritizing the human experience in all interactions — bringing empathy rather than a transactional approach, and seeing the whole person rather than focusing on a specific score or balance.
Share one thing (or more!)
Credit unions have long worked to support the financial health and well-being through community programs and partnerships, and plenty of stories showcased this value. Gigi Hyland, Executive Director of the National Credit Union Foundation, recounted attending a session with a group of legislators and financial institutions several years ago, in which a discussion arose over the possibility of setting up branches in schools to help students improve their financial literacy. While some hemmed and hawed over the risks and benefits, one credit union leader humbly shared that they had 52 in-school branches in operation at that time. Others were shocked! Hyland recalled that this leader had shrugged it off, saying, "It's not fancy — it's just what we do."
This idea — that so many people are already doing great things — is core to the CU FinHealth discussion. One session (called "One Thing") was completely dedicated to this idea, giving participants a chance to get up and connect one-on-one for quick info sharing chats. Somewhat akin to speed dating, this session definitely validated two ideas: (1) that many credit unions are already doing amazing things and (2) sharing is strong in this community! In a world where competition is intense and "dog eat dog" is a unfortunately common philosophy, this conference was full of "people helping people" and "cooperation among cooperatives".
Plus, any event that includes goodie bags, name tents, active engagement, and plenty of snacks — well, that gets our vote!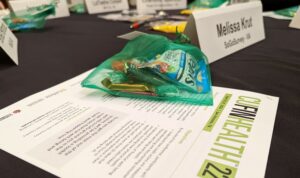 A few key notes…
While it's impossible to summarize everything that was covered, here are a few ICYMI highlights:
As a leader, "delegate everything that won't sink the ship." Over time, I found myself shifting my role to that of a community leader who happens to work for a credit union. – Tony Budet, President/CEO, University Federal Credit Union
Don't start with your suggestions. We're here to listen. We need to stop telling people that THIS is the right path. We don't know that — it might not be the right path for them. – Tonita Webb, President/CEO, Verity Credit Union
Check the rub between mission and margin. Change the dialogue from measuring how many loans are closed to how many humans are impacted. – Tony Budet
Those closest to the problem are those closest to the solution. Don't just check the box. Sit down, be humble, do work. – Angela Russell, Chief Diversity Officer, CUNA Mutual Group
It's about being a human being. You don't have to change the world with some beautiful policies. Sometimes it's enough to say 'I see you.' – Linda Bodie, Chief + Innovator, Element FCU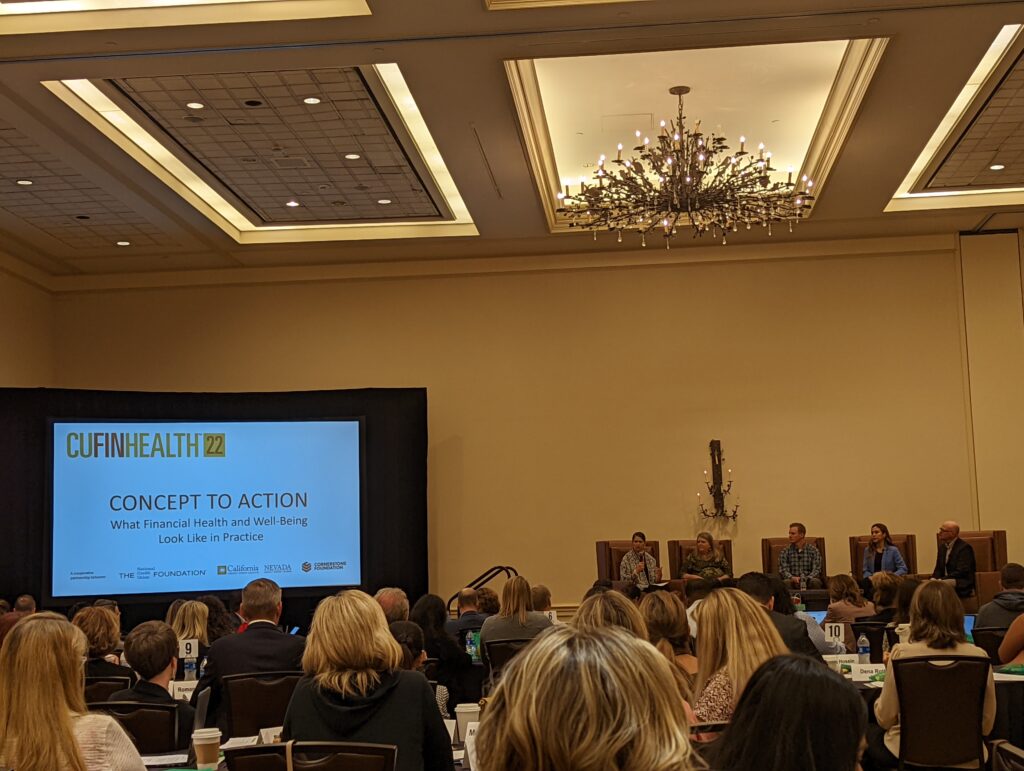 We made financial well-being a priority for our own employees, too — asking them to pick ideas that they'd follow up on and track in our performance management tool, financial BINGO, and more. – Devon Goetz, SVP/Human Resources and Talent Development, SESLOC Federal Credit Union
Don't be afraid to experiment. You can always say 'Well, that didn't work!' and reach out to someone else for help. But we often hear people say 'I wish I would have reached out sooner.' – Ruby Alvarez, AVP – Community Development, GECU
Use empathy to support business intelligence. Find the balance between the head and the heart. – Courtney Moran, Executive Director, Cornerstone Credit Union Foundation
There are some fintechs that want to eat our lunch — to put us out of business — but there are many out there that want to be partners. – Sarah Lietz, Chief Experience Officer, Members Development Company (MDC)
Were you there, too? Drop us a note on your highlights and we'll expand the list! Ready to start listening more closely to your members and employees to help them strengthen their financial well-being? Connect with us and learn how we can help!