The hospitality industry is anything but static. Indeed, the most successful restaurateurs, hoteliers, and travel operators feel the pulse of guest and patron expectations and anticipate change ahead of the curve. As a result, their brands evolve rapidly, never ceasing their pursuit of delivering the ideal guest experience.
So, suppose you are a participant in this centuries-old industry. In that case, it's crucial to innovate, understanding what your customers want now and the direction their needs will follow in the future. Thus, this article focuses on the three most significant hotel macro trends in 2023-24 that make the away-from-home experience carefree while also helping hotels gain 5-star hospitality ratings.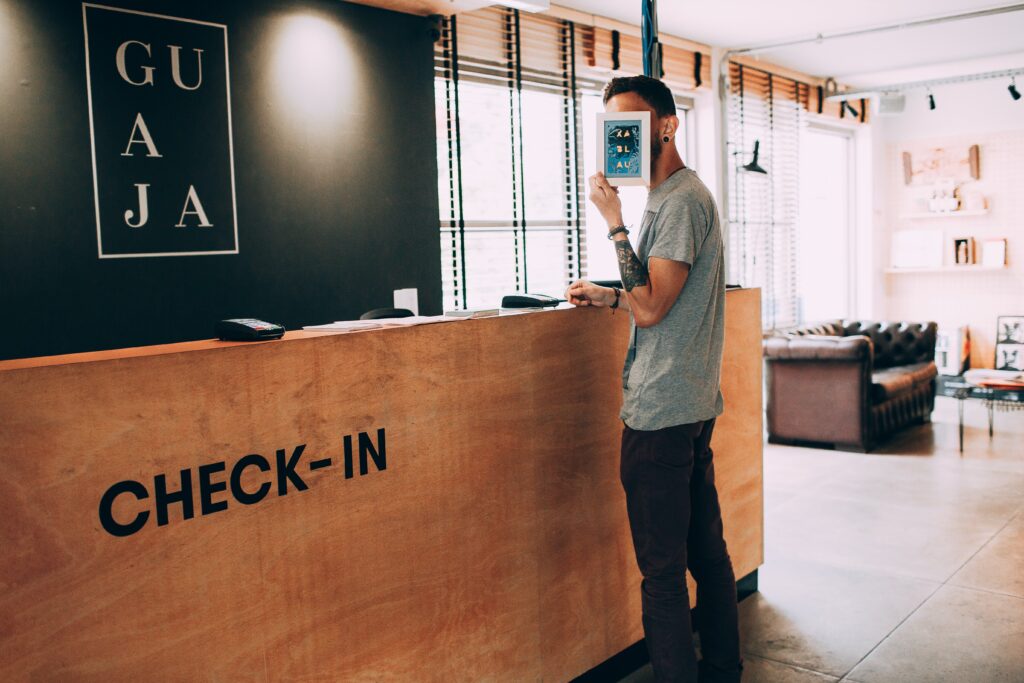 What drives a great guest experience today?
Every viable hotel project – big or small, boutique or grand scale, business or leisure – has core commonalities. They all succeed in creating smooth human interaction within a framework of personal service and technological accommodation, providing maximum guest comfort. Unless design – interior and exterior – is front and center of management's priorities, the guest journey  will probably stutter or falter altogether. Notably, it's the pathway to great first impressions, likely to create a memorable and lasting brand image.
Bold, unique, and show-stopping configurations connect to guests' first-line senses and, like anything artistic, can go in hundreds of directions. An evaluation of famous Avant Garde designers in the US and Canada identified three fundamental trends shaping top-class hospitality experiences. They embrace architecture, engineering, and styling to develop mind-boggling innovation.
3 massive trends energizing the changing hotel industry
1. Creating a nature-inspired atmosphere
This trend goes far beyond introducing foliage and greenery into the lobbies, community spaces, corridors, and rooms. The "biophilia factor" covers guest well-being and stress release, establishing a robust nature-centric theme. The primary biophilic design components are as follows:
Making maximum use of natural light.
Ensuring every room has a calming outlook.
Integrating nature into architectural and interior designs.
Constructing with biodegradable and sustainably sourced materials.
Providing Zen-like vertical gardens for relaxation and meditation benefits.
In other words, the essence of this trend is to transport guests "back to nature – directly and indirectly" by distancing the brand from environmentally toxic materials. It aligns closely with hygge – a Danish philosophy focused on "taking time away from the daily rush to be together with people you care about – or even by yourself – to relax and enjoy life's quieter pleasures."
The biophilic customer experience for guests, or guest experience, isn't a passing phase. Why? The evidence (see below) indicates it's a marketplace influencer, pushing families and individuals in the desired direction.
Visitor reviews underline that hotels following this line of thinking are reaping extraordinary benefits, reflecting:
Noticeably more relaxed environments (i.e., less stress)
Improved air quality
Lower wastage
More efficient energy usage
In addition, a Terrapin Bright Green report indicates guest lobby time increased by (on average) 36% wherever biophilic elements were present.
One cannot overemphasize that "sudden contrast" plays a significant role in energizing the biophilic trend. People from congested cities with traffic, noise, high-rises, and over-crowded/frenetic lifestyles revel in temporary surroundings offering salvaged or reclaimed woods and metals, exotic stone materials, abundant vegetation, and picturesque landscapes.
In summary: Biophilic design has established a unique role in the hospitality industry, elevating guests' experiences, significantly improving stress levels, creating mood balance, improving connection to nature, and representing a brand taking environmental responsibility seriously.
2. Showcasing "local" versus "tourist"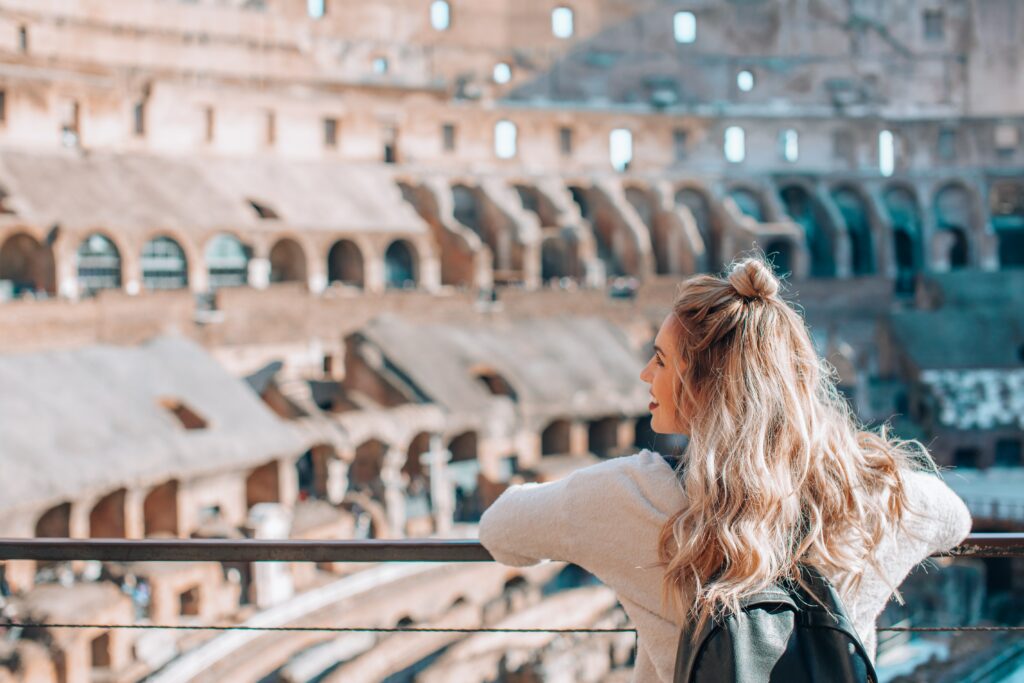 As hyper-personalization continues to develop as a trend in CX in general, both business and leisure travelers are seeking more and more customized experiences at every stage of the journey — and the destination itself is no exception.
When tourists visit a destination, they expect its unique aspects to impact them from the moment they enter the hotel. It goes for everything from the decor to the art, food, boutique outlets in the building, and even the personnel. In other words, if the city, for example, is Florence, Italy, the hotel's standing and environment must fit that bill. As a result, hotel management committed to emphasizing an artisanal, handcrafted, and local-style ambiance can make a meaningfully unique brand statement.
This doesn't mean that going "local" and "Biophilic" are mutually exclusive. You can do the two together. There's no good reason local features can't merge with natural stone, plants, and other components mentioned above. The trick is to identify local artists and artisans that simultaneously demonstrate a Biophilic flavor. The difference between the two is that:
A move to biophilia is pervasive – everywhere in the hotel complex, making a massive impact
Local touches are relatively small, tastefully inserted, and more subtle, but if professionally designed, they can make as big an impression
Showcasing "local" is a guest experience (GX) trend with significant hospitality traction quickly gaining steam, according to the NY Times. However, authenticity in travel – taking in a culture on its own terms when you enter and leave a hotel – is not easy. It has been attempted and dropped by many operators, yet has remained a top visitor aspiration. You only have to look at travel magazines that spotlight the restaurants and entertainment arenas catering to locals – not tourists.
Another way of putting this is it's a move away from an overly generic feel that many hotels tend to hold onto. Experiencing the local food, shopping, relaxation, and everything else that goes into a short or long visit is the ultimate visitor's dream. They want an adventure and immersion directly in the colorful, engaging, and absorbing aspects of local living.
None of this has been lost on the hotel industry, again according to the NY Times, where they claim that "tourist" has become a dirty word and "local GX" a substantially engaging one. Hotel concierge services dedicate themselves to connecting their guests to unique local opportunities ordinarily off a tourist's radar. They want to develop a reputation for being a tourist's best path to the "best-kept secrets of the region" – an inside track to local events.
For example:
Marriott International recently acquired a stake in PlacePass, which specializing in locally distinctive experiences not in the mainstream tourist vision.
Airbnb prides itself on offering an experience right in the indigenous (local) neighborhoods, near permanent residents' everyday restaurants, outdoor markets, bars, and hideouts.
In short, the "going local trend" is firmly in the mix of tourists' most valued attributes when weighing up vacations and business visits. Millennials, who light up at concepts like "farm-to-table" innovations, love to experience local culture at every opportunity, implying that the trend won't disappear soon.
In summary: Guests are looking for unique experiences that give them a feel of the place they're traveling to. It's important for the hospitality industry to deliver on this by curating authentic and local experiences for guests – right from their moment of arrival. Such immersive and authentic experience can be further enhanced with the Biophilic trend, giving guests an experience they can't forget!
3. Adding co-working and life spaces
Co-working and life spaces have jet-propelled into the hotel industry, with management sitting up and paying attention. COVID-19 and its immediate aftermath opened remote working opportunities for people to work and play where they live. It's the essence of new urban living, built around convenience, removing transportation, or moving from home to office daily.
As a result, co-working spaces and co-living in hotels play into today's lifestyle like a hand in a glove. In what ways?
Many business travelers move from the room to co-working units downstairs, taking up lobby space converted from lounge set-ups to configurations around social engagement, entertainment, and business networking.
There is a move from creating an ambiance for lounging around to functionality such as workstations and workspace versatility, high-speed wiring, technology amenities, and open-concept planning.
The co-living space trend overlaps with a new breed of guests labeled as digital nomads – remote workers who travel around with no company office connection. This expanding economic group seeks out co-living hotels as essential to their lifestyle.
Hotel management merging this vertical with Biophilic and localized alterations gets the best of all three working together. It has caught on in groups such as AccorHotels investing in the new Jo&Joe co-living brand – spearheading this approach – and there will surely be followers.
The tech industry is on board with it, developing products and services that align with hospitality's moves to alter its hotel spaces (without sacrificing luxury), taking advantage of the massive buying power that drives co-living demand.
In summary: Co-work and life spaces cater primarily to the over one trillion dollar business travel marketplace that embraces digital nomads – mainly Millennials and Gen Zs.
Conclusion
Renovations are a key aspect of the hotel industry, keeping establishments current and in touch with the changing guest expectations. Still, simply changing decor or even floorplans isn't enough to keep up with the strategic updates needed to compete in the hospitality industry. Guest experience is a rapidly evolving focus area, and the diverse range of decision points along the way require continuous feedback.
Remember, you're dealing with sensitive human interactions in these strategy shifts. Every change you make needs to be thought out and in line with your target audience.
To get started with strategizing for growth, you need to begin by better understanding your guests' expectations, and the best way to do that? Guest surveys!
From website feedback surveys (How easy did we make the booking process for you?) to post-check-in outreach (Is there anything we could do to make your stay more comfortable?), real-time feedback improves each guest's journey — and encourages them to return.