We all know the importance of employee retention, and the fear that attrition strikes in the hearts of business leaders—but what is it that makes employees stay?
Employee loyalty!
"Employee loyalty" is an overarching term for how committed employees are to the success of their organization. But what all does that entail? Employee loyalty can be a spectrum, from employees you can trust with company data, to employees who won't jump ship for another offer—even if it may be an objectively better one!
Employee loyalty is the holy grail for many businesses, and when you have it, it can completely transform how you interact not just with your customers, but with each other.
Loyal employees are far more engaged, proactive, and participative in the company's growth.
So, let's explore what makes employee loyalty such a valued asset.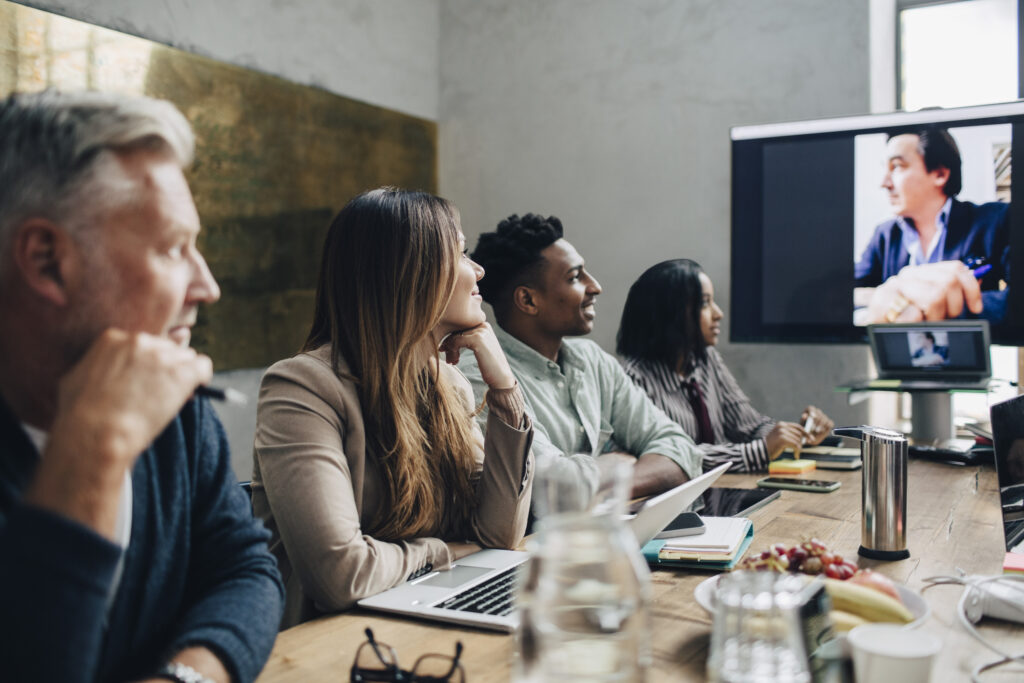 #1. Better Customer Experiences
We've spoken a lot about the employee and customer experience connection—and here's where it all comes to a head.
Happier employees deliver better experiences.
That's because happier employees are more proactive and more focused on the end goal rather than on the process. It's the essence of employee engagement. Engaged employees are proactive ones with high emotional intelligence, which translates to stronger customer relations. Moreover, when you have loyal employees, they also feel more engaged with the company, its performance, and even their own output.
So, you'll notice people being much more involved with effectively and efficiently solving an issue, rather than just passing on the baton to the person who is next in line.
#2. Reduced Acquisition Cost
When you've solved the puzzle of retaining your best talent, you're also going to notice a lot of brand advocacy from the people that love your company.
Having happy and loyal employees is essentially free marketing for your company. They're likely going to be ardent company advocates, talking enthusiastically about the great company culture, what makes them stay, and all the benefits offered.
Seeing their first-hand and impartial perspectives makes it easier for prospective employees to apply for a job at your organization.
Moreover, when happy employees leave a review on Glassdoor and other third-party websites, potential recruits will also gain a better insight into the positive company culture.
And let's face it, nothing is more persuasive than when another employee tells you the truth about their experience—good or bad. And nothing is better than having good employee retention and attracting great talent. It's a win-win!
#3. Enhanced Product Insight
While new talent brings fresh perspectives, it's also important to have long-time employees who have had a strong hand in building, promoting, and improving your product over the years.
These are the people with irreplaceable product insights, as they understand the nuances of your brand (most likely because they were a part of its formation!)
When you get employee loyalty right, you're not only retaining employees, but retaining the people who played a key role in building your brand. And that ensures that they provide unrivaled product insight—something that new employees will need to spend months of training to develop!
#4. Increased Productivity
Loyalty and proactiveness are two sides of the same coin. Loyal employees are more invested in the company's growth, and more likely to take measures themselves to ensure as much success as they can.
These employees believe in taking ownership and leading the charge when it comes to new strategies and next steps. After all, they feel dedicated to the company, so they want to do all that they can to contribute to its success!
#5. Improved Company Culture
Happy employees spread their joy!
The best thing about employee loyalty is undoubtedly the company culture it creates: one of trust, collaboration, and enjoyment. After all, loyal employees will be with your company for the long run, and as a consequence, they're all about doing everything they can to help the team (and the company at large) succeed.
Moreover, when employees have a familiar rapport with their colleagues and are better able to trust their team—something which takes time to build—you'll notice they're able to listen better, collaborate more enthusiastically, and go the extra mile to help their fellow teammates.
Ensuring Loyalty
Employee loyalty is easily the holy grail for employers—and the benefits we've outlined above are just a few of the reasons why.
However, building loyalty isn't a one-and-done process. It requires a constant effort from the company to ensure their employees are heard, advocated for, and catered towards.
Follow along with our new employee loyalty series to discover the ways in which you can improve and transform your company culture.
In the meantime, try to understand employee sentiment in your company to understand key engagement drivers and gaps.
This will give you a good idea of what you need to do to enhance loyalty and improve retention. SogoEX helps you capture the pulse of your organization and chart the path ahead with nuanced data insights based on direct employee feedback.
Not sure where to start? Let's get on a call! Our experts will be happy to give you a free demo and explore the ways we can add value to your organization!