Gatherings (big and small) are among the pandemic's serial victims, spreading across sports events, conferences, celebrations, concerts, and more. For example, during the height of the shutdown nationwide, arenas all but emptied as the iconic NBA, NFL, NHL, and premier soccer clubs performed in front of skeleton audiences. The festive atmosphere that once engaged crowds in every league was replaced by a feeling akin to someone letting the air out of a balloon. Since then, physical events have made a substantial comeback, but if the ongoing virus mutations have their way, that may not last. Suffice it to say, people are genuinely on edge about the entire situation.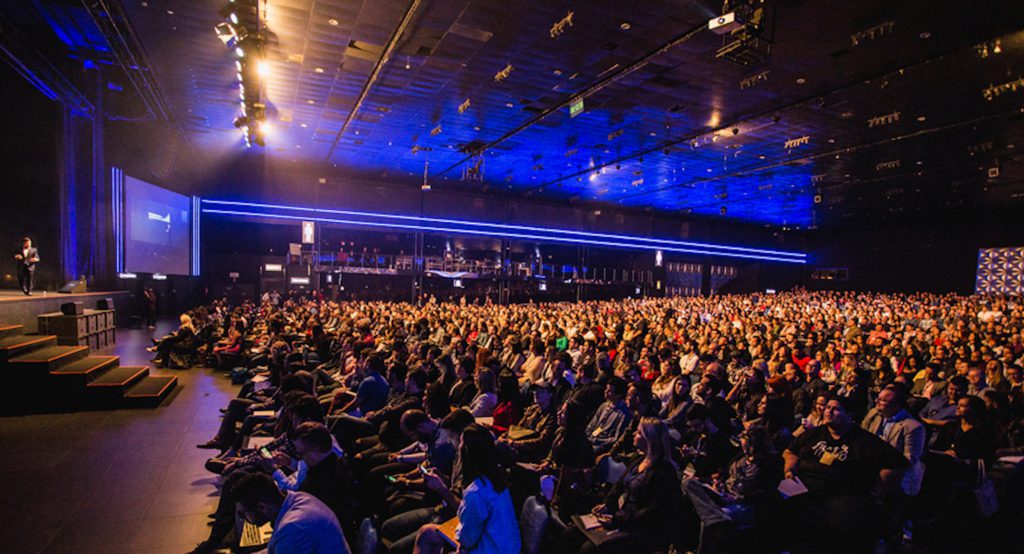 Is virtual crowding also mutating?
There's no denying that virtual events have entered our schedules. Zoom weddings, Bar Mitzvahs, and TV shows (e.g., The Voice), became all the rage. In the tech world, cloud software company New Relic arranged a conference of 2,000 attendees through virtual interaction. It's incredible what technical ingenuity has achieved to get people to engage in large numbers. In many situations, conferencing multiple people for an event saves traveling time and expense and significantly cuts down hospitality overhead.
Even if all traces of the virus disappear, the future looks like it's going to take on a combination of physical and online events — including hybrid versions. Indeed, the hybrid concept is a unique way of bringing droves of like-minded individuals to one place with much less hassle. Marketers have learned that technology overcomes barriers considered unbreachable only a year ago. Moreover, hybrids hold the promise of creating a broader reach by inviting interested parties previously disengaged from the event arena.
Old habits die hard
There are those, especially in sports, who will tell you that nothing replaces being there. They crave being shoulder-to-shoulder with spectators, seeing the tackles close-up, with the smells and shouts that are the essence of fandom. They are die-hards who will risk almost anything (including their health) to get into stadium seats or stand in the bleachers. Also, youngsters making up the fanbase of rock bands and rap artists crave the live audience experience above all else.
The desire to attend a live event still reigns supreme, and then there's this: The cost savings of virtual events are not as black-and-white as it appears. A good percentage of what one saves on hospitality services goes into other expenses to make a virtual event spectacular. Promoting a virtual event, deploying all the relevant technology with the appropriate contractors, and shipping all of the required devices come with a high price tag. So does organizing a subscription model and ensuring that all the digital elements come together as expected. The bottom line is this: virtual events are unquestionably less costly, but not dramatically so.
How do event industry leaders see it?
The CEO of 3C strategies, Chris Chan, notes that events are making a comeback, but the precise direction is still uncertain. Eight in 10 of his clients commit to virtual events for the rest of 2021, with the hybrid option making up the remaining 20 percent. After that, it's anyone's guess. He expects events suitable for outdoor settings will gain much traction, inviting the crowds to come back. People feel much safer when there's open space, and it successfully eliminates the "breathing in germs" phobia for many. With indoor events, where table settings are an essential consideration, caterers are spacing out participants with fewer chairs per unit. These, and other precautions, are front and center for event planning coming out of COVID-19 — but will likely fade as the virus loses its grip on our fears.
And innovation is fueling enthusiasm for virtual events. SaaS developers are flooding the market with apps that make it easy for people communicating virtually to interact willingly with strangers. This technology often revolves around fun events like karaoke, movies, games, and virtual happy hours, all transmitted to the audience sitting at home. Chan says that tech-savvy audiences love avatars as the best way to create a fun experience. For example, users can use their avatars to access sites that offer social networking to make intimate connections.
The secret to building an enthusiastic following for events boils down to the customer experience and the touchpoints in a customer's journey. A few things to keep in mind:
The virtual experience is nothing like the physical one — don't try to shoehorn one approach into the other.
Most professional organizers have expertise with physical events but are likely inexperienced when technology enters the picture.
With crowds in arenas and conference rooms, new rules apply. There's zero room for error when health issues are on the line.
Events are returning and growing fast — so now what?
People are demographically and behaviorally social animals. They want to interact, feel an adrenaline rush, have conversations with friends, toast wins, wager on games, tailgate, and more. In other words, they want to have fun, even while they work. The digital era entered our lives, it seems, in full anticipation of these needs under trying circumstances.
As events pick up, technology will streamline everything so that attendees can easily move to their selected activities — whether in a virtual space or on the premises. Micro-considerations like meeting with friends and workmates at arranged times and places require detailed planning. At physical events, food ordering from the seats and restaurant arrangements must figure into that planning as well — although this is not a stumbling block for virtual audiences. One thing is for sure: there's no room for complacency in the event-planning industry, as customers/attendees expect a balance between enjoying the event and feeling confident about health precautions.
Another trend is the sheer size of events in specific verticals. Previously, organizers might have been prepared to host an audience of around 500, but with a virtual event, there may be demand for triple or quadruple that number. Virtual events have invited challenges and incentives in equal proportion, the one feeding on the other. The bottom line is that the events industry is alive and well, no matter which direction it takes.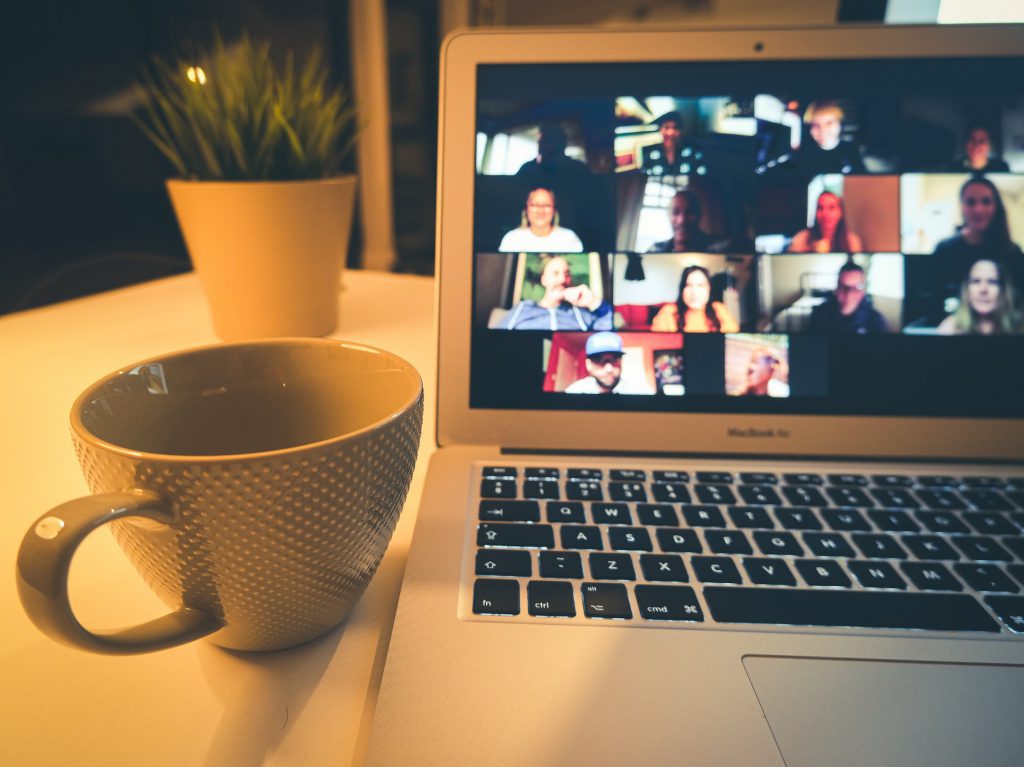 Considering hosting an event?
Sogolytics can help you gather the feedback you need to host an event — whether virtual or in-person. Carefully crafted surveys can help you obtain the information you need. What do your attendees want? What events or services would they prefer? And after the event, what did they like about it, or what fell flat? There's no substitute for insight — and a survey is just the right tool to give you a glimpse into your attendees' sentiments.