Need to create a business plan, but not sure how to get started?
You've come to the right place. In this article, we will teach you how to go about writing a business plan, and also discuss why doing so is important.
Think of your business plan as the building blocks of your business. Once you have one in place, you'll have a clearer idea of your business model, and be able to identify the next steps that you should take.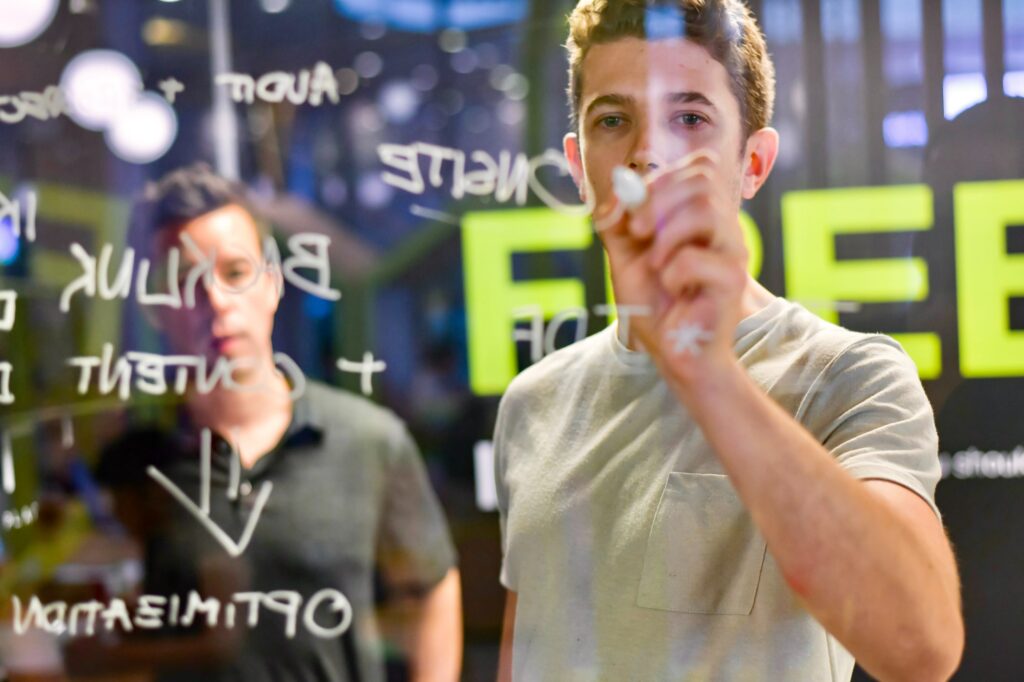 Ready? Let's jump right in!
Why write a business plan?
A business plan is essentially an all-in-one document that outlines your business idea, including your products and services, monetization strategy, operations model, and more.
In other words, this is a blueprint to your business, meaning it should contain all the important information, from strategy to vision.
Why create a business plan? Because it helps you flesh out an initial idea. In the process of researching and creating your business plan, you'll be able to:
Fine-tune your strategy
Identify potential challenges and roadblocks
Estimate the amount of resources you need
Think through your day-to-day operations
On top of that, if you're looking to speak to potential investors to raise funding, having a business plan to show them is crucial, as well.
PS: According to research, businesses with a business plan grow 30% faster than those without. Also, companies with business plans are twice as likely to grow, get investments, and secure loans than those without.
It might feel a little like homework, but trust us: it's worth taking the time and effort to draft a proper plan!
What should you include in your business plan?
Here's a list of sections that you'll want to include in your business plan:
Executive summary
Company overview
Products and services
Marketing plan
Logistics and operations plan
Financial plan
Let's dive further into each section to give you an idea of what you need to prepare, as well as all the things you need to keep in mind:
Executive summary
Your executive summary is basically a TL;DR of your entire business plan.
This should give readers a high-level overview. You don't need to go into the details here, but do talk about your business concept, your goals, your target market, and your financial plans.
The shorter your executive summary is, the better. It needs to fit on one page, so make sure you distill the information and are as concise as possible.
Pro-tip: if this is a new idea you're working with and you're still figuring things out as you go along, feel free to skip the executive summary and create the other sections first. Once you have more clarity in those sections, you can revisit the executive summary.
Company overview
Your company overview is fairly straightforward: this is the section that describes your company, and what it is that you do.
You should also include your business structure here, and state whether your business is a sole proprietorship, partnership, or corporation.
Finally, include any relevant information on your company's background. You may also include your vision, mission, and values, although this is not required.
Market analysis
Your market analysis is one of the most crucial sections of your business plan, and it should be completely thorough and rigorously researched.
Why is this the case? Because so many companies fail due to a lack of product-market fit, which is the degree to which a product satisfies a strong market demand.
With this in mind, it's in your best interests to analyze the market carefully and gather all the information that can help you determine whether there's sufficient product-market fit for the idea that you have in mind.
Here's what you should cover in your market analysis:
Market sizing (how big is the market?)
Competitive landscape (who are the largest players in the market? Who will be your main competitors?)
Your business's position in the market (do you have a competitive advantage, as compared to the other players in the market?)
Market trends and trajectory (how is the market evolving? What are some of the trends that you can capitalize on?)
Products & services
This is pretty self-explanatory: it's the section where you share more information about your products and services, and their benefits.
If it's applicable, explain what your product lifecycle looks like, and also discuss any plans for intellectual property protection (such as copyright or patent filings).
Marketing plan
How will your customers find out about your product or service? It's all in the marketing.
Traditional marketing plans are based on the Four P's: Price, Product, Promotion, and Place.
However, feel free to play around with this section and structure it however seems most appropriate. For instance, here are a few frameworks you can use:
Marketing goals: outline strategies based on the different goals that you want to achieve, e.g.: drive sales, build brand awareness, build brand consideration.
Marketing channels: outline strategies based on different channels. You can go high-level (inbound vs. outbound marketing) or more detailed (email marketing vs. influencer marketing vs. PPC).
Logistics & operations plan
Logistics is the missing piece of the puzzle that ties everything together. You'll need to have a solid logistics & operations plan in order to bring your ideas to life.
Here are some areas to cover in your logistics plan:
Suppliers and production: Who are the suppliers you're working with? What's the lead time for production?
Facilities and equipment: Do you require office space? What equipment or tools will you need to get started?
Shipping: Do you intend to use a 3PL company for shipping? What does your shipping turnaround look like?
Inventory: Where will you store your inventory (if any)? How will you keep track of your inventory?
Financial plan
Next to the market analysis, the financial plan is arguably the most important component of your business plan.
Here's where you crunch the numbers, and figure out if your business model is profitable.
In your financial plan, you'll need to include:
Your income statement, a balance sheet, and cash-flow statement (feel free to use projected figures assuming your business is not yet operational)
Financial projections, with different scenarios, including baseline, upside (best case scenario), and downside (worst case scenario)
A final note on putting together your business plan
Business plans are by no means exhaustive, but they do contain most of the important information you'll need to figure out before you start your business.
If you have an idea that you're excited about, the best way to fine-tune that idea and assess its feasability is to create a business plan.
Have multiple ideas, and don't know which one to pursue? Again, create business plans for each one of them. Researching and planning each concept will help you identify which idea has the most potential, versus which ideas aren't worth pursuing.
Best of luck on your entrepreneurship journey!