Embracing diversity, equity, and inclusion (DEI) in our lives every day is something many of us want to do better. Yet we face the question of how to incorporate diversity and inclusion in daily life. This article shares several small and simple acts you can do as a human, an employee, and as a consumer who wants to be a positive force for change.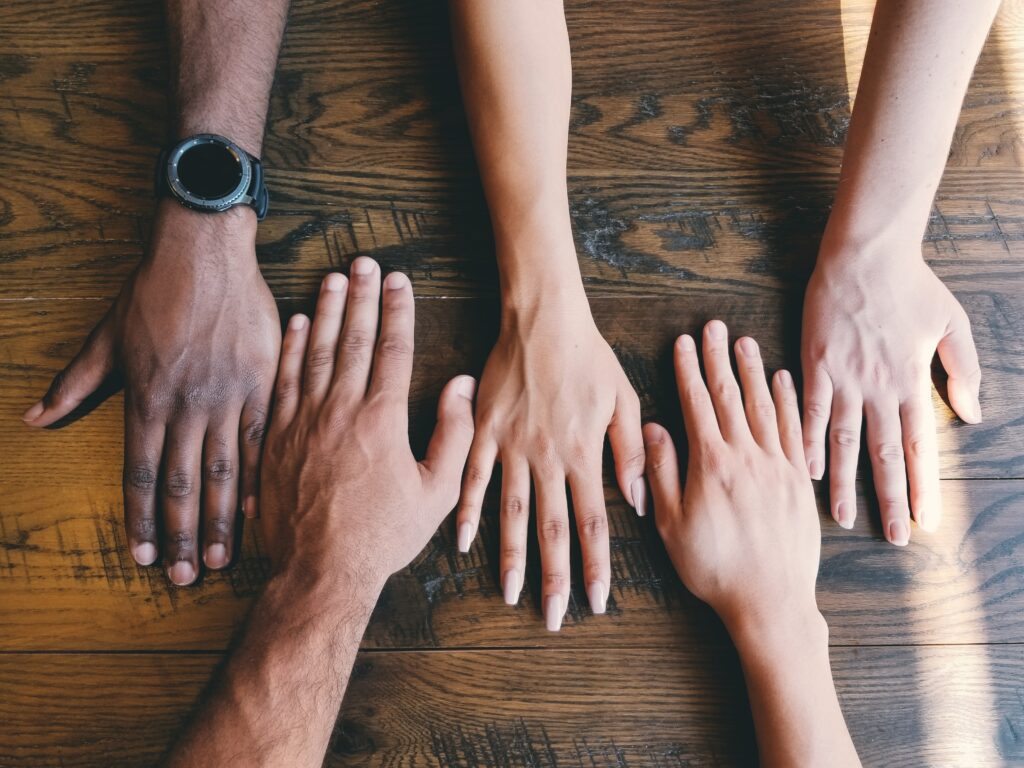 Before we begin, let's dive into why DEI is necessary. As we live and work in an increasingly connected world, DEI can help us truly be a part of the social fabric. Here are just a few things DEI can accomplish:
Provide shared perspectives
Encourage connections
Better understand each other
Provide opportunities for everyone
When we are inclusive of different groups in terms of age, race, religion, nationality, sexual orientations, gender, gender identity, and national origin, we can benefit from diverse viewpoints and experiences.
You've probably seen statistics suggesting that in the workplace, DEI can help a company drive innovation, increase productivity, improve employee engagement, and more. You're aware of your purchasing power as a customer who can make DEI-informed choices.
That leads us to the actual strategies. Here are many ways to "walk the walk" and not just "talk the talk" when it comes to incorporating diversity and inclusion into your every day actions.
Talk respectfully
Since we were just referring to "talk the talk," let's start with a reminder to use respectful language. You can include people by showing respect in your communications. Practice inclusive language and be mindful of what you say. At the same time, avoid stereotypes that oversimplify social identities. If you're ever unsure of how to address someone, you can politely ask.
Crediting others for their contributions is another way to show respect. Be specific when offering feedback. You can also redirect questions to others who are more knowledgeable to help foster inclusion.
Listen and learn
You also don't want to be talking all the time. Being open to diversity and including others means giving other people the floor. Not just letting them speak, but actively listening. To learn about others' experiences, you will need to be open to what they have to say and consistently work to educate yourself. Invite people to share their stories.
Welcome new people
You can be part of creating a sense of belonging for everyone by making a point of welcoming new people. Whether it's in your peer group, among colleagues at work, or in your neighborhood, try to include others and help them to feel connected.
Not sure this one applies to you? Scan your friend groups. Are they mostly similar to you? Maybe you need to spend a bit more time in conversation with or listening to a more varied sampling of people.
Act as an ally
This can be as simple as making an effort to stop other's from interrupting. You might say, "Just a moment, Sam, I want to let Maria finish her thought." Or "We'll come back to you, Kathy, but let's first hear Angela out."
But you can also take steps to interrupt microaggressions. Maybe one person always getting tasked with cleaning up the conference room or ordering lunch. Volunteer to take on that responsibility or take charge of setting up a rotating schedule that is more equitable.
Being an ally also looks like:
Standing up for someone else
Brainstorming ways to include voices that aren't represented
Sharing inclusive and diversity-conscious content on your social media
Participating in rallies or human rights protests
Volunteering with an advocacy organization
Consider your actions and reactions
Take time to consider how comfortable you feel around different groups of people. Do you avoid sitting by certain people? Do you look away from certain types of individual? When you're aware of this, you can instead try to act and react to everyone in the same way. Where possible, you might even make an effort to get to know or include that individual.
If you find yourself comparing, criticizing, or complaining about things that are done differently than in your experience, this could also be an opportunity for change. Instead of resisting, try to experience. You may not like it afterwards, but at least you will have learned it is not the worst thing to happen.
Follow up
Not everyone likes to speak up and share their ideas, concerns, or solutions in a group setting. They don't want to be put on the spot as representative of a race, gender, or sexual preference (or intersection of several of these). In a work setting, you may want to follow up in a chat or email afterwards to ensure that everyone is offered the opportunity to speak up.
Another approach is to create ways for people to say what's wrong. Someone who is experiencing bias could fear backlash if they speak up. You can counter this by inviting people to share their stories, using customer feedback forms to draw attention to issues, and offering employees access to anonymous surveys to solicit their feedback.
Support underrepresented groups financially
Similar to the "shop local" movement, you can also identify minority-owned businesses that are doing great work and consciously support them. Go to unexplored neighborhoods to do your shopping or try a new restaurant. Even if you don't end up spending a lot, you could expand your awareness by visiting various ethnic neighborhoods. As a consumer, you can also purchase from and do business only with bigger brands that promote authentic inclusion and diversity.
Otherwise, you might contribute to a fund for diverse scholarships, or invest in efforts to develop minority business entrepreneurs.
Do something out of your comfort zone
Try to add one activity to your life that puts you in contact with different people. You might join an art or walking club, go to a community performance, or take a language or cooking class, for example. At work, you could take this advice to heart by asking to team up with a different group of colleagues or take a training outside of your usual professional path.
Apologize for mistakes
Everyone makes mistakes. When it comes to diversity, common mistakes include using incorrect pronouns, telling an inappropriate joke, asking someone to speak on behalf of their identity, using gendered language, or being silent when witnessing a microaggression.
The important thing is to acknowledge what you did wrong and apologize. Avoid getting defensive if you are called out. Instead, listen without interrupting, then share how you intend to change or educate yourself to avoid making the same mistake in the future.
Change comes with individual action
The calendar is now divided into different diversity and inclusive-themed months, like Black History Month in February and Women's History Month in March. Yet social responsibility should be a 365-day-a-year effort. These tips can help you see how to incorporate diversity and inclusion in daily life.
Sogolytics has shared many articles that can help your focus on empathy, authenticity, and being a socially aware citizen, co-worker, and consumer. Are you practicing DEI in your workplace? What do your consumers think about your efforts? You can use Sogolytics to capture and decode feedback for valuable insights — let's get in touch, and we'll help you get started!