Burnout is the physical, emotional and mental exhaustion caused by prolonged stress and overworking. We've all heard of it, and it's likely that many of us have felt it at some time.
In fact, it affects more than a third of US workers "always or most of the time".
And yet many organizations turn a blind eye to burnout and actively discourage exploring its causes or effects. But in addition to the risk of serious physical and mental health problems for employees, burnout can be devastating for profitability and long-term company growth.
Work culture—especially in the United States—encourages burnout. We are raised in a culture of working as hard as possible and idolizing late-finishes. But more companies are tuning into the value of happy and valued employees. The big question for them is this: how can I actually identify burnout and do something about it before it's too late?
Data can play a key role in identifying and addressing burnout for employees. By collecting and analyzing the right data, companies can gain a deeper understanding of the causes and symptoms of burnout and take action to prevent it.
What is burnout?
Burnout is a catch-all term for the symptoms employees experience when they're under extreme stress at work. When someone reaches breaking point, when they just don't have the energy, will, desire, or mental capacity to keep working, that means they are burned out.
There are many causes of burnout:
Stress
Tiredness
Micromanagement
Low pay
Poor work-life balance
Unfair treatment or abuse
Lack of direction or growth
The employee's personal circumstances are usually crucial. When someone has a baby at home but is continually made to work late or cover last-minute shifts, this can be extremely damaging.
At its worst, burnout can include depression, serious physical illness, or even insomnia. It is the responsibility of all companies to be alert for signs of burnout, reduce risk factors, and make policy changes to prevent this in the future.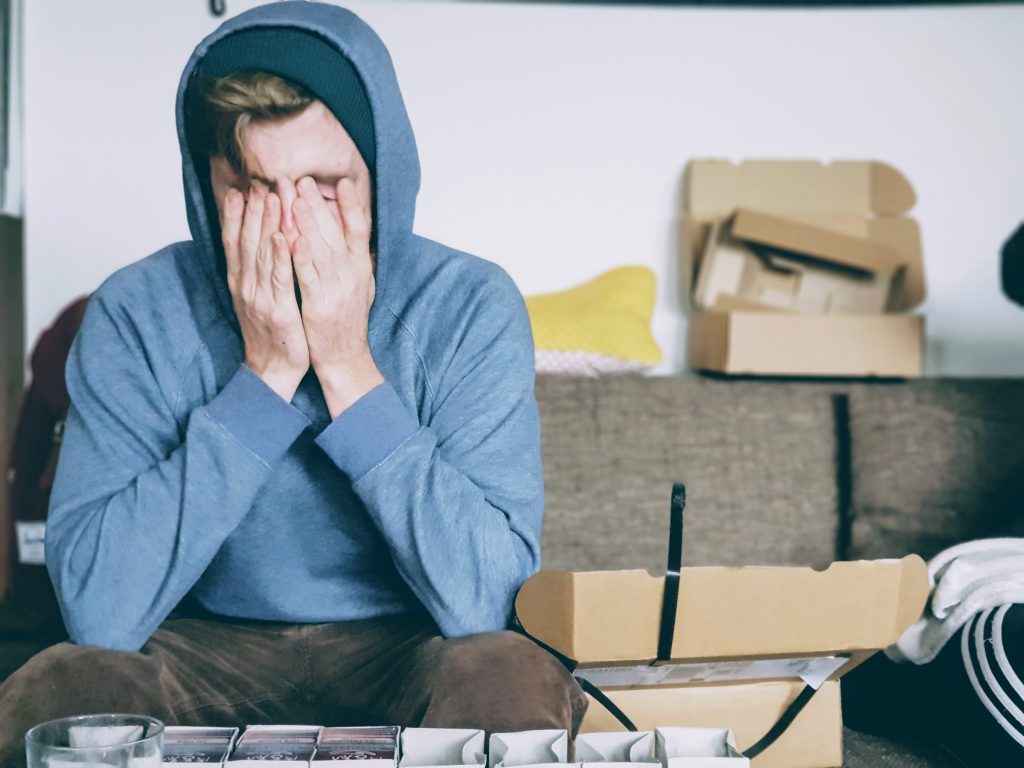 A study by Asana found that 70% of US workers experience burnout. The truly scary figure, however, was that 40% of workers believe that burnout is an inevitable part of success.
Identify burnout using available data
Most of the time, employees do not realize they're burned out until they're pushed to their breaking point. Even then, company culture and personal motivation can prevent them from speaking up to their managers or colleagues.
So, what can you do? How can your company identify burnout before it's too late and make an effective intervention? The answer lies in using data. Here are three effective options:
Engagement surveys
Productivity data
Sentiment analysis
1. Employee engagement surveys
When you survey employees anonymously about their job satisfaction, engagement, and wellbeing, the results are extremely revealing. It is crucial to use a well-designed survey that asks the right questions, in the optimal order, with the correct balance of closed and open-ended questions.
Some good questions:
Do you have feelings of dread about going to work?
Do you find it challenging to focus on your job?
What are the most stressful aspects of working at this company?
How many hours a week do you work outside your contracted hours? [What is the main reason for this?]
Companies use this data to infer burnout symptoms like emotional exhaustion, depersonalization, and low performance. You might identify particularly high-risk groups (such as those under specific managers) or other burnout trends.
In the ideal case, companies identify these symptoms early and act on them before burnout really takes hold. For this reason, we recommend surveying employees regularly. Changes to burnout scores over time should also be tracked.
With any survey, it's crucial for employees to answer honestly—false data is worse than no data. You therefore need to guarantee anonymity, explain how the data will be used and be willing to answer any questions that precede the survey.
With a long-term view, probably the most crucial best practice is acting on the results. To complete this process and neglect action is to abuse the trust of your employees and waste a golden opportunity to transform employee wellbeing.
Attendance & productivity data
Engagement data isn't the only avenue companies should explore. Both attendance and productivity data are valuable: when someone is burned out, they find it harder to show up and perform.
Tracking software makes it easy to collect the relevant data, but companies must be 100% transparent with what data they're collecting and why. Using these tools has become quite common since Covid-19, but many employees still feel anxious at the thought of leaders "watching" their days.
You should be looking for things like:
Consistent late starts
Long hours with low output
Inconsistent hours or schedules
Absenteeism
Lower quality of work
Poor client feedback
Sentiment analysis
There is a growing movement calling for the use of AI-powered sentiment analysis to understand how employees really feel about their role, workload, company culture, and whether they're experiencing—or trending towards—burnout.
But sentiment analysis is the invasive option. It requires companies to tap emails, phone calls, messages, and forums. Using this data, AI systems will predict flight risks, burnout symptoms, and categorize dissatisfaction across the company.
Not everyone approves of this approach. When Admiral Insurance declared it would use sentiment analysis to price its premiums, the public response quickly shut it down.
The problem with sentiment analysis is that it dehumanizes the process in the quest of objectivity. Yes, some survey answers might be false, misleading, or unhelpful. Some employees will refuse to participate.
But actually engaging your customers and analyzing their human-to-human answers is still extremely effective. We don't expect sentiment to be widely adopted in the near future, but some companies have already started!
How to address burnout effectively
Whether it's imminent or already happening, identifying burnout is only part of the process—it's now your responsibility to reduce it! You might implement any of the following:
Burnout prevention plans
Mental health resources
Wellness programs
Internal support systems
Investigations into company culture
Paid time off opportunities
Flexible scheduling
There are many more ideas, as well, and the exact steps you take will depend on your people and the scale and nature of their burnout. The key is positive action, not perfect action.
Work with your people—not just for them
It's important that you don't just collect data and quietly make plans in the boardroom. You must involve employees. Ask what they need and want. Find out what changes will make the biggest difference and which ones just sound good on paper.
These can be the first steps towards a more open, communicative company culture—something that will naturally reduce burnout in the future.
Finally, remember that this should never be a one-off initiative. In order to protect your employees over the long term, continue to send surveys, analyze data and make improvements at regular intervals.
Building a business that busts burnout
Addressing burnout is vital for both company success and employee wellbeing. This is especially true in startup culture, where the line between passion and overworking—or grinding and grinding down—is very fine.
By using data to identify and address burnout, companies can improve employee productivity, retention, and satisfaction. This can lead to a healthier and more successful work environment for all employees.
Reducing burnout and building a more positive future workplace requires a lot of effort, but it pays off handsomely in the long run.
At Sogolytics, our secure employee experience survey platform helps you gather, analyze, and mobilize employee data to identify burnout trends and intervene before it becomes too much for your employees. Try Sogolytics today and make your business a better place to work.