Amidst the persistent rain from a tropical storm that enveloped Boston, the Patient Experience Symposium unfolded, bringing together healthcare professionals, visionaries, and those passionate about reshaping the patient journey. This symposium wasn't just another event; it was a transformative experience, akin to a caterpillar evolving into a butterfly, shedding old perspectives to embrace new knowledge and insights.
Laura Cooley, Ph.D. (Editor-In-Chief, The Journal of Patient Experience) did an excellent job correlating the butterfly transformation to the change conference attendees would experience due to the shared knowledge. Specifically, she drew a parallel between the metamorphosis of a butterfly and the personal and professional growth attendees could expect to undergo because of attending the conference. This comparison was a powerful way to illustrate the potential impact of the conference on attendees.

Keynote speaker
John Boerstler, the Chief Veterans Experience Officer at the Department of Veterans Affairs (VA), believes that everyone at the hospital is responsible for the patient's experience, regardless of their role. This means that every employee, from the janitor to the surgeon, has a role in ensuring Veterans receive the best possible care and experience. Boerstler's vision is to create a culture where every employee is empowered to make a difference in the lives of Veterans.
By fostering a sense of ownership and accountability among employees, the VA is working towards building a world-class patient experience that is centered around the needs of Veterans, their families, caregivers, and survivors. This model works and exemplifies what large or small healthcare organizations can incorporate.
The VA health system measures trust, ease, effectiveness, and emotion, with trust being a key metric. In 2016, the VA health system had a trust rating of 55%, which has increased to 79% in 2023. The Veterans Health Administration is the largest integrated healthcare system in the US, providing care at 1,321 healthcare facilities, including 172 medical centers and 1,138 outpatient sites of care of varying complexity, serving 9 million enrolled Veterans each year.
Boerstler's message is an inspirational call to action for all healthcare providers to prioritize patient experience and work together to create a culture of excellence in healthcare delivery.
Personal journey
As a veteran who went 15 years without using VA Healthcare, I can understand some of the challenges patients often face. Most of us have seen it with our own eyes in our families. Like many, I sought alternatives due to the perceived ease of use. However, when I considered canceling my VA Healthcare, the realization that I would lose it forever prompted me to reevaluate the system. A few years later, and to my delight, I discovered significant technological advancements within VA Healthcare that had greatly improved communication with healthcare professionals.
Encouraged by this change, I immediately scheduled an appointment within the VA system. Almost three years later since, I couldn't be happier with that decision. My personal journey illustrates the transformative power of patient experience, showing how the right approach and technology can rebuild trust and enhance care. It's a reminder that patient-centered care is not just a concept but a tangible force for positive change.
Key takeaways
Empathy matters:
Toni Land, MBA, BSN, CPXP, Founder & Chief Experience Officer of Landing Exceptional Experiences, set the tone in her workshop, Experience Essentials: Delivering Patient Experiences That Engage. A poignant poem titled "I am a person, too." This impactful poem encapsulated the patient perspective, emphasizing the deep desire to be treated as a person, not merely an object within the healthcare system. It was a reminder that empathy is at the core of patient care.
Leader rounding is essential:
Greta Rosler, MSN RN NEA-BC CPXP, Founder & Principal of Radius Leaders, was a speaker. Greta's session on leader rounding was another highlight of the symposium. It emphasized that creating successful patient experiences starts with a systematic approach. Her passion for patient experiences was refreshing and stood out among the attendees.
From senior leaders to every staff member, regular training and engagement are essential to improve the skill set of healthcare professionals. By implementing these strategies, healthcare professionals can enhance the medical community and provide better care to their patients.
We must support health equity:
Camille Burnett, Vice President of Health Equity at the Institute for Healthcare Improvement, discussed "The Imperative of Health and Structural Justice: Toward a More Equitable Human Experience". Camille emphasized that the range of human experience does not begin nor end with the patient's experience but is an embedded part of the totality of one's experiences.
Burnett's words highlighted the importance of equity in healthcare and the need to teach people not just about human beings, but about being human. She emphasized that there is no quality without equity and that the imperative of health and structural justice is necessary to create a more humane system of care. Camille's session was a powerful reminder of the importance of health equity and justice in healthcare delivery and the need to create a more equitable and just system of care for all.
Safety, quality, and experience should be at the forefront:
Jim Merlino, MD, EVP and Chief Innovation Officer of The Joint Commission, delivered an exciting and humble speech on the importance of patient-centered care. He emphasized that patient-centered care is not just about the bottom line but also about safety, quality, and patient-centric care infused with empathy. Dr. Merlino highlighted that satisfaction is no longer the sole metric for measuring performance and that a better patient experience is correlated with better safety and quality.
Jim also stressed the need for leaders to drive initiatives that can improve patient-centered care without overwhelming their organizations with more work to do. By implementing strategies that prioritize safety, quality, and patient-centric care with empathy, healthcare professionals can improve patient outcomes and satisfaction. Dr. Merlino's session was a reminder that patient-centered care is not just a buzzword but a critical component of healthcare delivery that can lead to better outcomes for patients.
Digital health transformation is here to stay:
Brian Carlson, Vice President of Patient Experience at Vanderbilt University Medical Center, led a stirring session at the symposium. The panel discussed the role of digital health in patient experience and emphasized that technology is an enabler to achieve results quicker, but it should never take away the human connection and behavior. They also stressed the importance of harnessing the potential of feedback, both formally and informally, to improve patient experience. One of the challenges in implementing digital health has been access, but the panel highlighted that the insight of family members is key for patient experience as well.
The panel also discussed the significance of employee experience (EX) and how recognition is a free and powerful tool to reinforce positive behavior among staff. It was emphasized that EX doesn't stop at orientation and needs to be reinforced regularly, making it an agreement at the time of hire. The panel's advice was that patient experience is a story that staff and patients will tell forever, and it's important to ensure that the story they share is a positive one.
Cause a ruckus:
Denise Wiseman, PhD, MBA, CPXP led an engaging session titled "Why a Ruckus is Needed to Transform Healthcare". During the session, she asked the panel what they believed were the key reasons for the lack of improvement in patient experiences. Thomas Dahlborg, President & CEO of Dahlborg HealthCARING Leadership Group, LLC (DHLG), highlighted the lack of patient and family engagement as a key reason for the lack of improvement.
Roseanna Galindo, ECBA, CAVS, emphasized the importance of communicating and sharing data to drive behavior change. She stressed that people who have access to data should be given permission to act on it, rather than having to dig for it.
The session was a reminder that improving patient experiences requires a multifaceted approach that involves engaging patients and their families, communicating effectively, and using data to drive behavior change. By taking a proactive approach to patient-centered care, healthcare providers can create a culture of excellence that leads to better outcomes for patients.
Look beyond the walls:
Dr. Zeev Neuwirth, former Chief Clinical Executive for Care Transformation and Strategic Services at Atrium Health, led an inspiring session titled "Beyond the Walls – A New Era in Patient Experience". Dr. Neuwirth highlighted that the transformation of patient experience requires going beyond the walls of our current conceptual constraints.
Dr. Neuwirth presented real-life examples of individuals, initiatives, and organizations that are successfully climbing these walls and getting beyond them. He also shared some alarming statistics, such as 1 out of 4 people walking out of a hospital experiencing a medical error and an 18-minute office visit in which 16 minutes are spent on data retrieval and interactions between care teams, leaving no time to connect with the human patient.
Dr. Neuwirth's speech was a reminder of the need to transform patient experience and the importance of going beyond the walls of our current healthcare system to create a more equitable, accessible, and humane system of care.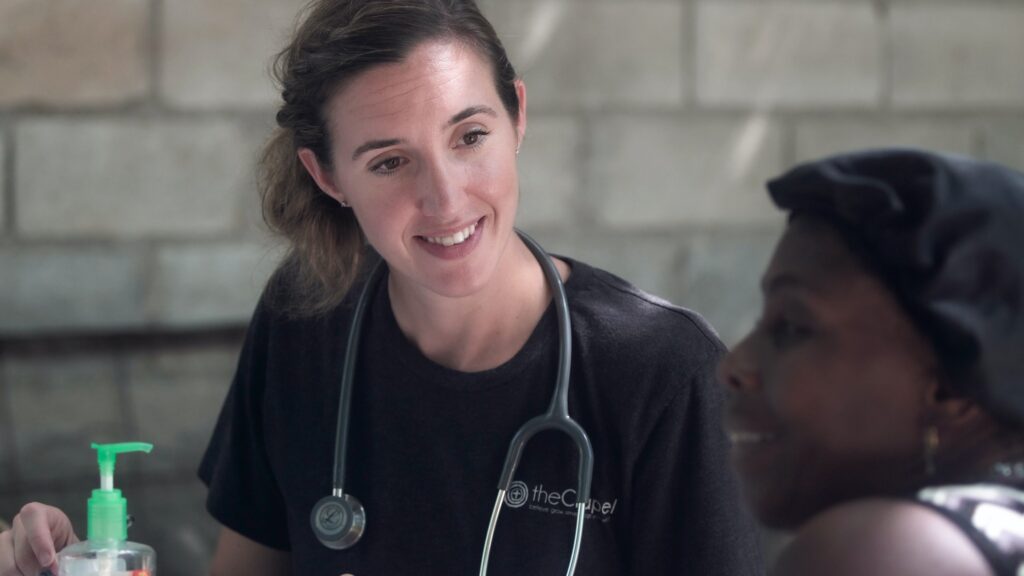 PX in the post-pandemic world
Richard Evans, Senior Vice President of Patient Services & Chief Experience Officer at New York-Presbyterian Hospital, delivered a moving session at the symposium. Evans emphasized the importance of creating a culture of citizenship at New York-Presbyterian Hospital, where everyone is responsible for the patient experience. He shared the hospital's "Citizenship" standards, which include staff greeting people within five feet of them, making eye contact and smiling within 10 feet of others, holding doors open, making room in elevators, or offering seats, and not using cell phones or earbuds in the presence of patients, families, or visitors.
Evans stressed that to be successful, healthcare providers need to have a plan, put stakes in the ground, put it in writing, and commit to it.
Richard also highlighted that training programs are critical to improving the patient experience, and that the average age of staff has decreased by 10 years since pre-COVID times. Evans shared that the Beryl Institute reports that 76% of healthcare delivery organization boards have issued a patient experience mandate, but less than 30% of these organizations have a written strategic patient experience plan.
Evans' session was impactful on the importance of creating a culture of citizenship and the need for a strategic patient experience plan to improve patient outcomes and satisfaction.
Impactful Patient Stories:
The symposium featured two moving speeches by "Patient Lee" Tomlinson and Marcus Engel, M.S., CSP, CPXP. Both speakers shared their inspirational recovery stories, insights, and strategies for basic caregiving. The resilience and compassion they received along their journey exemplified the profound impact of patient-centered care. When both speakers were at the podium, I would challenge anyone to look around the room and find a dry eye.
Their stories were an effective reminder of the importance of empathy, compassion, and patient-centered care in healthcare delivery. Patient-centered care is not just about treating the illness, but also about treating the person. By prioritizing the needs of patients and their families, healthcare providers can create a culture of excellence that leads to better outcomes for patients. The speeches by Patient Lee and Marcus Engel were unforgettable moments of the symposium and a testament to the transformative power of patient-centered care.
Experience management
Platforms like Sogolytics are essential in managing and optimizing patient experiences in healthcare organizations. These platforms leverage real-time data and patient feedback to enable healthcare providers to make informed decisions and improvements that align with the evolving needs and expectations of patients.
The Patient Experience Symposium highlighted the transformative potential of healthcare technology, and with platforms like Sogolytics, healthcare organizations can harness the power of technology to streamline communication, gather actionable insights, and foster patient engagement.
We would like to extend our gratitude to all the attendees and speakers who shared their valuable insights that were not mentioned. Without you, the success of the event wouldn't have been possible.
Organizations like AUCH and Legacy Healthcare serve as inspiring examples of the impact of experience management platforms. By adopting Sogolytics and similar solutions, they have not only improved patient experiences but have also achieved measurable financial and operational benefits. The symposium illuminated the path to patient-centered care, emphasizing the pivotal role of empathy, trust, and collaboration.
In the symposium, the importance of having strong employee engagement to create first-class patient experiences was repeated over and over in almost every session.
If you want to prioritize patient experience, leverage healthcare technology, draw inspiration from organizations like AUCH, Legacy Healthcare, and what was shared from the Patient Experience Symposium. Today, healthcare professionals can embark on a revolution in healthcare, where patient-centered care isn't just a goal but a reality!
Learn more about our solutions at Sogolytics, to improve patient experience and drive better outcomes.