The B2B marketing arena is a massively complicated network of customer touchpoints that businesses have to get right to create a competitive edge.
Yes, it's a complicated area — but it's definitely worth your attention. Below, you'll see the third part in a series on B2B marketing, following part one — defining the differences between the B2C and B2B customer experience (CX) — and part two, coverage of critical B2B CX touchpoints that marketers fail to recognize. Aspects covered in both these articles included:
B2B Market segmentation drivers
B2B behavioral and psychographic market dissection methods
The importance of B2B customer journey mapping
The multi-dimensional character of B2B markets
ROI-centric needs that underlie customer motivations in every industry
Circling back to solutions that save on costs or energize revenues
Emphasizing that people in businesses make the decisions
Pointing out that consumers do not monopolize emotions and thoughts
This article — the third in the B2B series — focuses on known psychographic constructs that drive customer businesses. The focus is on the business customer's viewpoint (not the supplier's). We want to genuinely appreciate why corporate customers behave the way they do.
We took a two-pronged approach. First, we scanned the content of numerous recognized sales enablement websites, like Pitcher, specializing in B2B customer connection. In so doing, we unearthed the thought patterns and expressions motivating corporate teams to close deals. Then, we probed the extensive research data in a Harvard Business Review that nailed the subject down in a compelling way. B2B suppliers trying to get to grips with their customer priorities will find the Harvard findings more than enlightening.
The 5 levels of B2B Motivation
The B2B motivation model is a 5-layer pyramid. According to the Harvard Review, B2B marketers in a competitive scenario can't address customer motivators all at once. It's a progression that begins at the base of the pyramid and moves up to higher levels until they're the last one standing. It's unlikely that one can close a deal until at least Level 3 psychographics are in the bag. Here's how it works: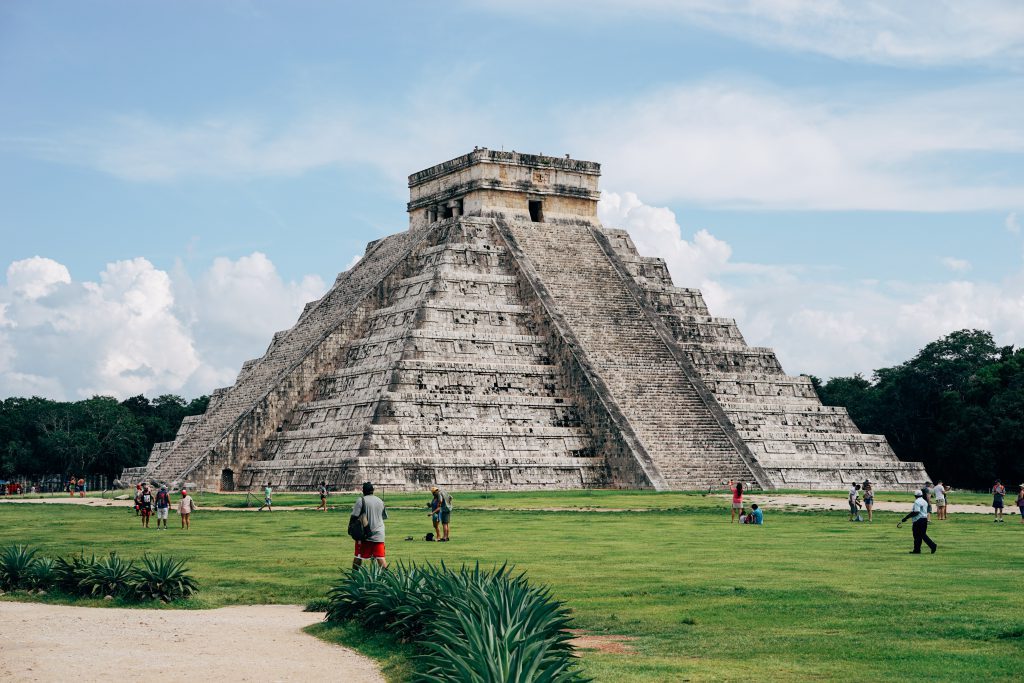 Level 1: "Must do" psychographics
At the pyramid base, your marketing offer has to kick off with:
Meeting specifications
Being within the negotiable price range
Complying with the prevailing regulations and compliance
The designated buyer's opening gambit only allows B2B offerings that meet these fundamental constructs into the committee consideration. Appreciate one thing, in a space crowded with competitors; these yardsticks are the lowest bar, unlikely to clear the field by much.
Level 2: Functionality
The next layer up drives B2B customer actions toward more conviction. In short, does your B2B proposition promise ROI improvement opportunity by helping the customer in any one or more of the following ways?
Grow revenue faster
Reduce costs
Minimize investments without pressuring the bottom line
Create better scalability
Introduce innovation into the product range
Add product quality at a price that makes sense
Most B2B customers prescribe these standards before meeting a single supplier. It sets the stage to consider only those candidates representing substantial ROI-centric value after completing all the Level One requirement. The competition will likely thin out considerably after round two.
Level 3: Ease of working together.
This next layer up is a critical eliminator. No more looking at things from above. Here the analysis involves getting into the "nitty-gritty" — wading through the weeds. Numerous customer committee members will probably enter the picture at this stage, applying specialized skills to determine if the road to riches with your product is a myth or a reality. Put another way, all that glitters is not gold. The team wants to know which of the two you are.
Psychographics at Level Three also goes into ensuring your offer fits in with the customer's business model. It's not to say that rejection by any one company signifies non-viability. After all, buying teams have skewed predilections, biases, and a whole range of human imperfections. By no means is a customer's selection process seamless or entirely scientific. However, at the third level, we still expect logic and rational psychographics to dominate behavior. Typical considerations are much more specific across four separate verticals, where the customer team routinely:
Probes your product, services & expertise to determine if you offer:
Substantial time-saving.
To do most of the heavy lifting.
Minimal loose ends so that unexpected hassles don't emerge.
Clear and available information.
Transparency into operations, cutting out the guesswork and the unknowns.
Examines how well you fit into digital transformation by:
Creating omnichannel engagement.
Transitioning to an automated sales enablement platform.
Embracing technology and digital solutions.
Overviews accessibility to supplier resources judged by your:
Stockholding depth.
Product range breadth.
Distribution center reach.
Evaluates your relationship compatibility like:
Responsiveness to emergencies.
The unique expertise you bring to the party.
Not wasting others' time — cutting to the chase.
Commitment to projects.
Stability and consistency.
Adaptability, flexibility, and ability to deal with crises.
Ability to sell the way the committee wants to buy.
If you as a supplier can traverse the Level Three gauntlet successfully, it's possible to close the deal there and then. However, two more levels may or may not come into play when more than one candidate is still in the mix.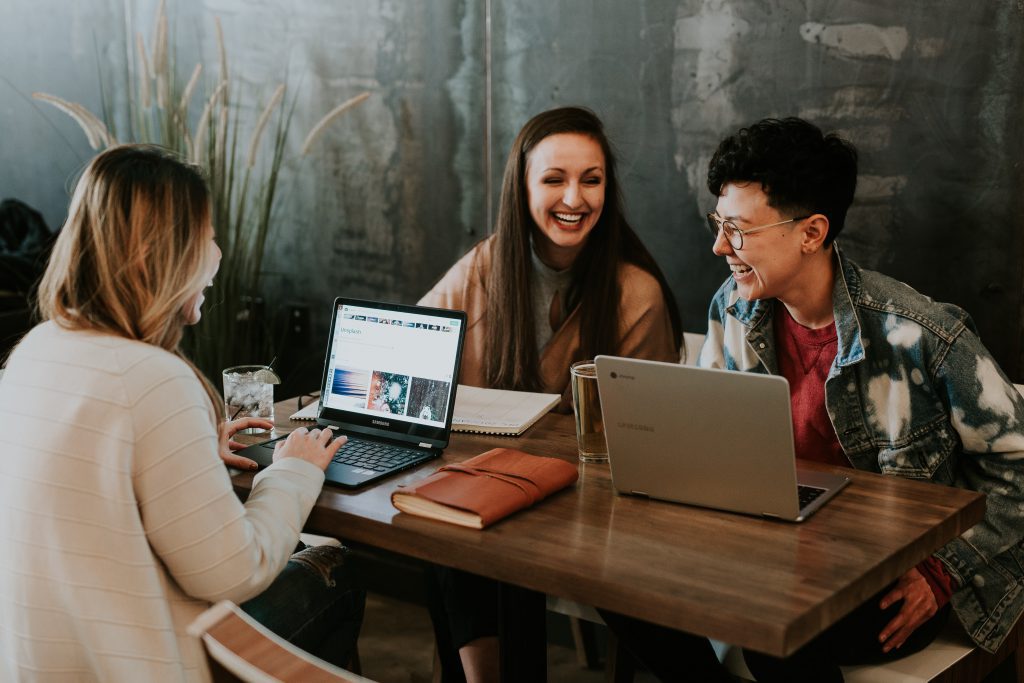 Levels 4 & 5: Individual Growth and Self-actualization
Here's where it gets tricky. The Harvard report came out in 2018 — before COVID-19. Since then, there's been a shift to remote working. B2B customers are slower to close deals in contracting markets. The big difference is a real shift to committee-style decision-making.
Conversely, Harvard's Level Four and Five proposes psychographics centered on the designated buyer's personal motivations after the supplier candidates have come through Level Three with flying colors.
The thing is this — the emphasis has moved away from an individual in the buyer's hot-seat, substituting it with project team participation. Engineers, IT, HR, the CFO, and others have a big say in how things go before anyone pulls the trigger. The person known as the "buyer" is probably not the one giving the final stamp of approval. Motivators such as the following, therefore, aren't a big thing anymore:
"Working hard and playing hard" (often with the supplier's rep)
Close personality affinity at dinners, conferences, and sporting events
Expanding one's experience curve
Networking with inspirational people that the supplier introduces
Improved job gratification with supplier reps going the extra mile
Social distancing and a more automated way of doing things have pushed "the personal rep touch" not exactly to the back of the bus but not in the front seats either. That said, it's hard to imagine that these emotional and psychological dynamics don't play a role.
The Importance of Trust
Today's supplier's challenge is to build an extra layer of trust with the entire team — not just the buyer. Developing multiple relationships beyond the job's scope. It calls for special charismatic skills and an understanding of the power of rapport. We suggest you:
Identify the team's rainmakers and leaders.
Waste no time connecting with them.
Adjust quickly to their preferred methods for fast acceptance.
Never forget about meeting lower-level pyramid requirements.
Help team members in their pursuits if it makes sense in terms of your customer engagement.
Finally, access the services of Sogolytics to help you navigate this extremely complicated road to building a viable B2B following. They have the expertise, surveys, market segmentation techniques, strategy recommendations, and more at their fingertips. Sogolytics will give you substantially better B2B customer traction than if you choose to go it alone. They understand B2B psychographics intimately and their insights will add depth to your strategies from every angle.