The world is changing fast. The astonishing rate of new technology adoption means employees might need to re-skill multiple times over a single career—and it's every company's responsibility to ensure their people get adequate training in novel hard skills, but also softer, people-focused skills.
How much is different? Since 2015, job skill sets have changed by about 25% — a number which is expected to double by 2027 — and many of these changes involve technology.
While it's true that technological advancements consistently create more labor opportunities than they remove, these advances are also creating a divide in the workplace. Generally it's younger workers with the most valuable hard skills, while soft and people skills are split between generations.
It's clear that going forward, companies will need to invest in keeping all of their employees up to scratch and learning key skills. With fast-changing industries and bigger age gaps than ever, how can companies tackle the growing problem of skill relevance?
Are soft skills still relevant in 2023?
While there's an ongoing debate as to whether calling them "soft skills" somehow diminishes their importance, there is no part of the modern workforce that doesn't benefit from soft skills.
Entry-Level and Low-Skill Labor—For employees in these roles, soft skills like communication, teamwork, adaptability, and problem-solving can significantly impact performance. Being able to clearly communicate with coworkers, understand instructions, adapt to changing circumstances, or resolve conflicts with customers or colleagues is crucial. They're also essential for the path to advancement.
Mid-Level Employees and Managers—At these levels, soft skills become even more important. Managers must be able to lead teams, which requires effective communication, emotional intelligence, decision-making, and conflict resolution. Additionally, they often need to manage upwards, communicating effectively with senior leadership.
C-Suite Executives—For those at the highest level of the organization, soft skills remain critical. Leadership, strategic thinking, decision-making, emotional intelligence, and advanced communication skills are all required. They need to build relationships with other business leaders, manage large teams, and make strategic decisions that affect the entire organization.
Moreover, as organizations increasingly value diversity and inclusion, soft skills like cultural competency, empathy, and emotional intelligence become even more important at all levels. These skills help create an inclusive workplace culture where all employees feel valued and can perform at their best.
What can Gen X and Boomers teach younger colleagues?
It's become something of a meme that young workers are 'fragile' and 'afraid of commitment'. In many cases, they're actually taking care of their mental wellbeing, fighting against microaggressions and taking ownership of their career—all powerful positive traits.
However, while admittedly painting with a broad brush, there are meaningful soft skills that are more prevalent in older workers:
Problem solving—The more knowledge and experience we have, the better we can solve problems. Even without the same digital nativism, older workers can think their way around problems very effectively from a lifetime of experience.
Focus & digital minimalism—Since they didn't grow up on digital tools, older workers are far less dependent on them. Generally speaking, they find it easier to focus for long periods without any anxiety about their digital presence.
Patience—Good things come to those who wait. Not every message reply, solution or conflict can be resolved instantly. Success takes time and, sometimes, patience is all that's required.
Face-to-face resilience—Young workers have developed resilience to social situations that older workers have never experienced, like navigating the world of social media. But when it comes to face-to-face conflict, negotiation or even conversation, older workers find it all more easy.
When it's well-managed, age diversity is powerful in bringing the best out of every employee and the business as a whole.
How to train soft skills
Soft skills play a crucial role in all workplaces. These include skills such as communication, teamwork, problem-solving, emotional intelligence, adaptability, and leadership. Particularly in tech companies, where hard skills like coding and data analysis are often front and center, there can be a tendency to overlook the importance of soft skills.
Several giants have long been putting an emphasis on soft skill development. For instance, Google's Project Aristotle study found that the most important factors to team success at Google were all soft skills, including psychological safety, dependability, structure and clarity, meaning, and impact. Google now provides its employees with training resources to develop these skills.
Those seeking tech jobs, Forbes advises, should hone soft skills including communication, critical thinking, empathy, organization, problem-solving, resourcefulness, and time management.
No matter where you look, there's hard evidence to support the development of soft skills.
Why do so many training programs fail to deliver?
Find out!
Hard skills are changing—fast
Here is a handful of extremely valuable skills that either didn't exist or were in their infancy 20 years ago:
Data Science and Analysis
AI and Machine Learning
Cloud Computing
Cybersecurity
UX/UI Design
Blockchain technology
So of course there's a need for training. Even longstanding industries like banking and professional services look vastly different today than when senior employees' careers started 30 or 40 years ago.
But even for young people, these don't come naturally. They still need to train, study and practice for years. And the thing is, employees want opportunities to learn, grow and re-skill. When those needs are met, they're more likely to stick around to continue to contribute and grow with the company. The LinkedIn 2023 Workplace Learning Report found that while 93% of organizations are concerned about employee retention, the number one way organizations are working to improve retention is by providing learning opportunities.
How to train all employees in hard skills
When technological change was slower, training was often delivered in-house and in-person. Sometimes over a period of days. But today, the best option for many companies is self-paced online learning.
The extent and depth of training depends on the situation. If you're rolling out a new company-wide software tool, some basic online tutorials and video walkthroughs—with a comprehensive FAQ—should get you most of the way there.
If you're re-skilling employees in an entirely new skillset, you'll need to invest in a structured training program with a clear path to proficiency. This is still likely to take place online, and it's essential that employees are given enough time to study and practice their new skills on company time.
The only difference for older, non-digitally native workers is stronger fundamentals. Make sure the context and relevance of the new skill set is clear. Create a culture of 'no stupid questions'.
Even complex skills, like learning software engineering in your fifties, can be achieved with strong support and high-quality training. As knowledge work continues to expand and some traditional hard skills become obsolete, this commitment to hard skill training will become paramount.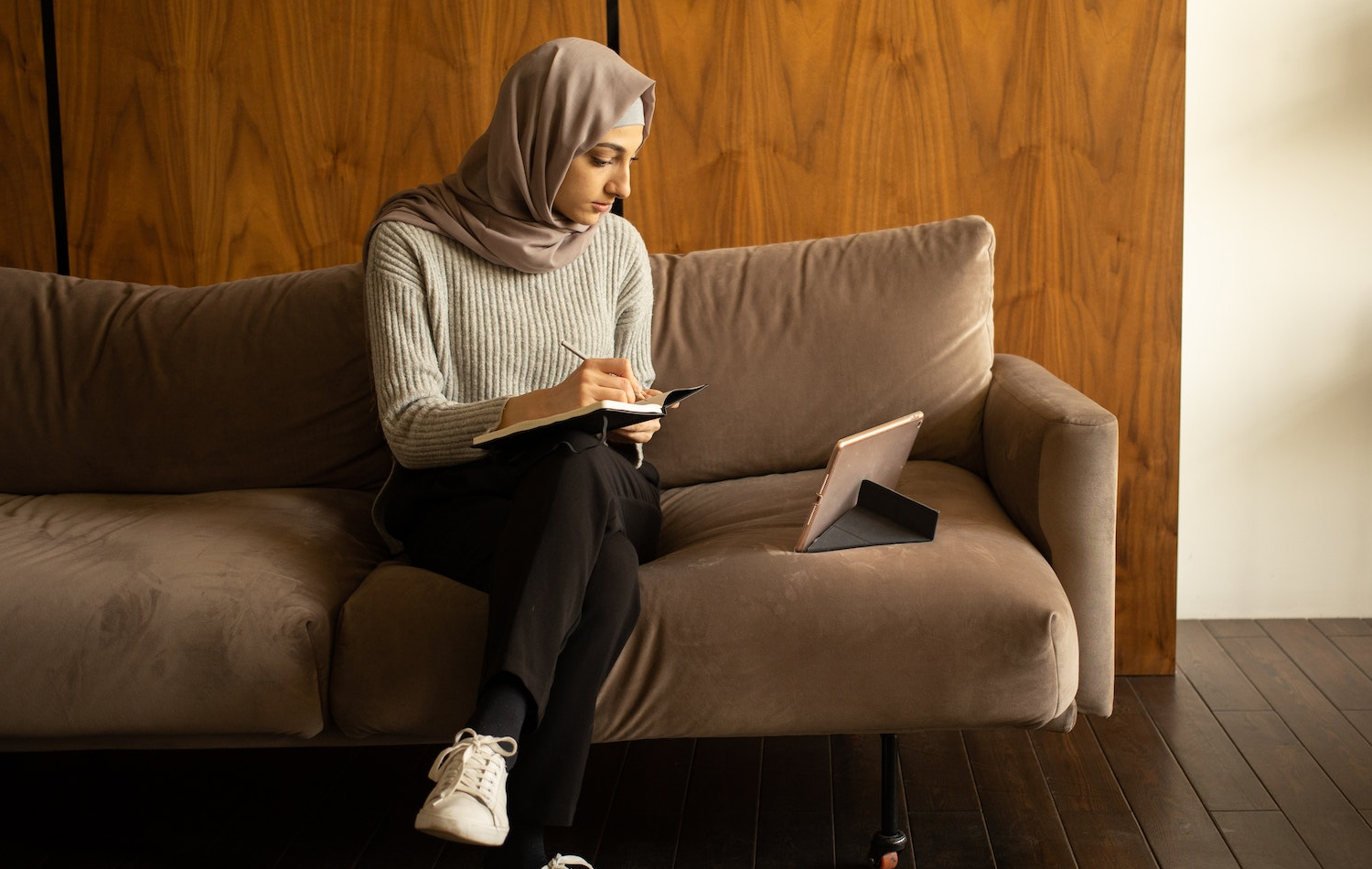 Time to make upskilling your company's superpower
Giving employees access to training in new skills is a superpower for retention, employee experience, and growth. Workers of every age appreciate the chance to advance their skill sets and become more valuable employees.
But it's paramount that companies don't get tunnel vision on novel hard skills. Of course they're vital—but without a foundation of valuable soft skills, the risk of fractured teams, poor management, and destructive communication shoots up.
Take care of your employees and they'll take care of you.
Is your team on track for skill-building success? Run a professional development needs evaluation and find out where you stand — and how to move forward. Headed in the right direction? Ensure you're assessing success as you go!