One thing we love about partnering with credit unions is the value they place on providing outstanding experiences. Whether it's improving member experience or employee experience, creating new products and services to meet community needs, or growing understanding through education and development programs, credit unions know that experience matters.
So, if you were at the gorgeous Hotel Roanoke for the Virginia Credit Union League's Ignite 2022 conference this week, you probably wouldn't have been surprised to read our key message: Because experience matters. We had a great time in the Star City, and a significant percentage of our conversations with other attendees really did focus on experience. We all know it's a key differentiator, and we're all looking for ways to show it!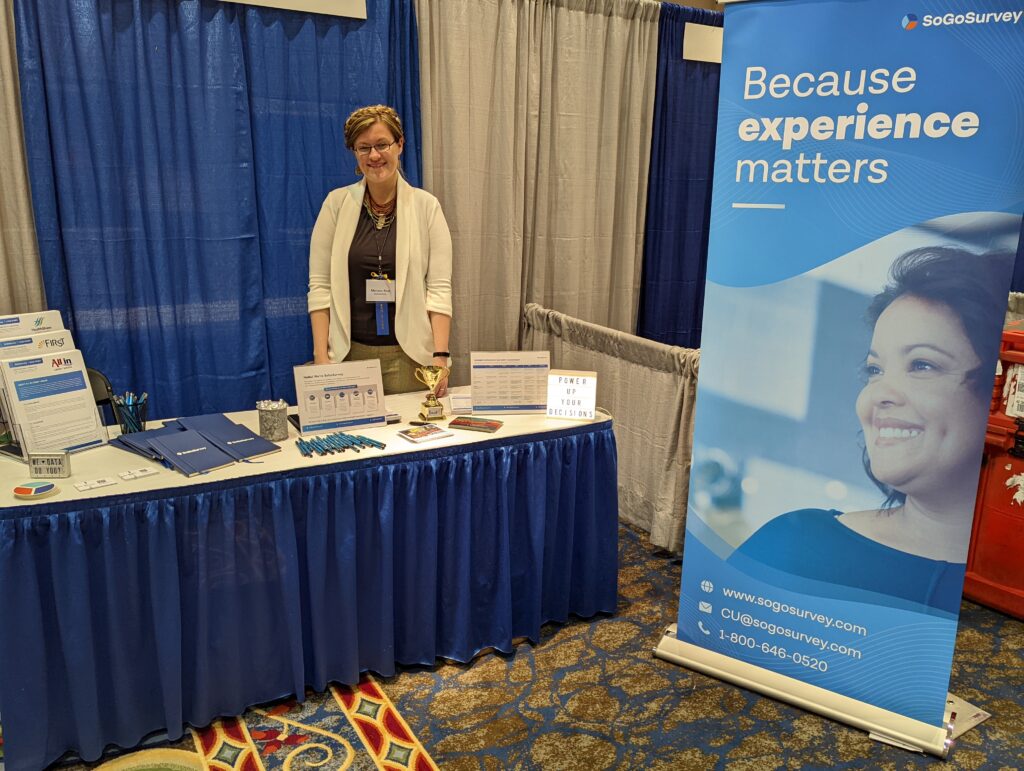 The high level
If you're not already familiar with VACUL (pronounced vac-yule!), it's time to catch up! For over 80 years, the Virginia Credit Union League has "helped build, shape and protect Virginia's credit union system."
157 attendees
50 vendors
12 League employees
37 credit unions represented
With a little over 100 credit unions in the commonwealth, this was a great showing, and an excellent chance to learn from new and long-term credit union professionals. (Of those we spoke to, the longest period of time in service to credit unions was about 55 years, and the shortest was six months!)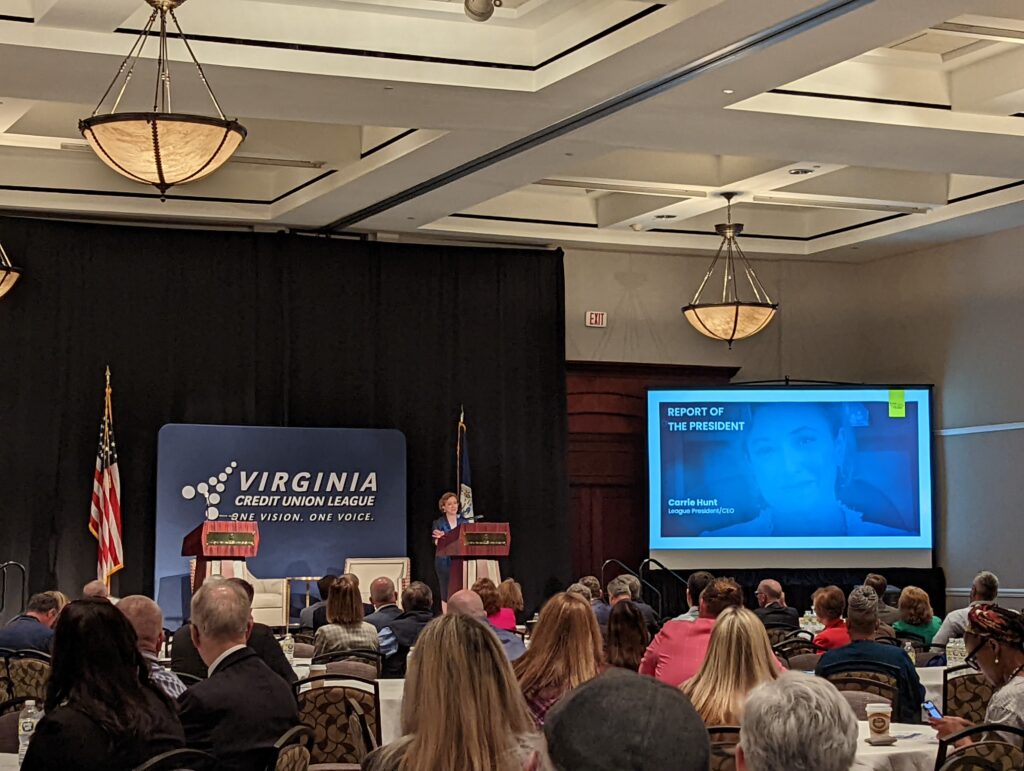 In their own words…
While this is hardly a complete summary, a few key lines stood out to us.
"We believe in the power of people." — part of the invocation given by Cliff DeMars, former VACUL Chairman
"I'm humbled… I'd like to thank my board… They hired me when there was very little evidence I could do the job." — Alison DeTuncq, President/CEO of UVA Community Credit Union
"We are committed to social justice… taking the lead in the digital and diversity journeys." — Tim Campbell, Credit Union National Association
"Advocacy isn't everything all at once." — Carrie Hunt, President/CEO of VACUL
"Look for reasons to say yes." — John Kutchey, Regional Director, National Credit Union Administration
"As you listen and pay attention [to your community], you may find their needs are not being met." — Viola Llewellyn, Co-founder of Ovamba
"Speak the right language in the right way in order to unlock the connection and build trust." — Viola Llewellyn, Co-founder of Ovamba
Watch this space
Beyond the intricacies of politics and specific legislative updates, a few issues of note came up again and again.
Digital currency, including all things crypto
Parity with banks, including fair legislative treatment when a significant number of legislators sit on banks' boards
Vaccines, including workplace mandates and regulations
Cannabis banking, including the SAFE Act and legal clarifications regarding providing financial services for those who run legitimate cannabis-related businesses
The value of fintech partnerships in enabling credit unions to extend their capabilities through external resources
The use of technology, including ITMs, to improve and streamline processes
Stay tuned for more updates! We're on the road and hope to see you soon! Have a recommendation for an event you think we should attend? Drop us a note at experience@sogosurvey.com! 🙂