Corporate culture can determine how employees feel at work, the way they interact, and the way they regard the company. Toxic or uninspiring work environments aren't good for retaining top talent or boosting customer satisfaction. In fact, low employee engagement and morale due to poor work environments will have negative effects on retention, hiring, and customer loyalty and satisfaction over time. Positive environments produce greater employee morale and employee engagement, which then extends to the customers.
But how do you create a better corporate culture?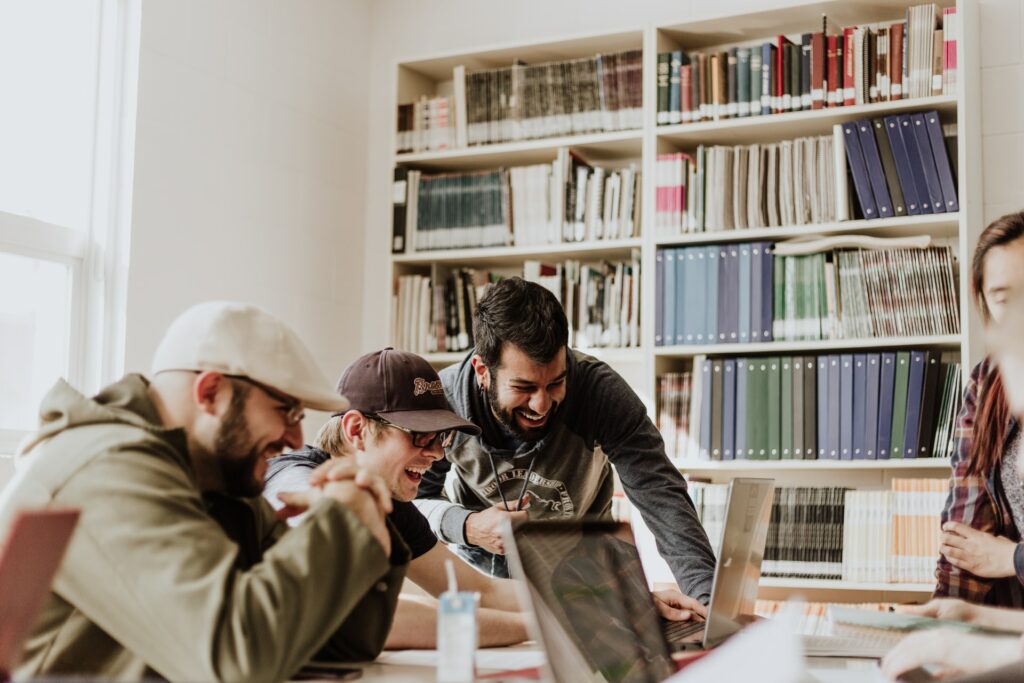 This month's focus on empathy started with a look at corporate social responsibility. Now we continue the theme with an examination of how empathetic listening can encourage greater commitment to employee well-being.
Empathetic listening should be the linchpin of corporate interaction between employees, no matter the time. It is also more advanced than active listening, and should be the preferred form when at work.
Empathetic listening is about being emotionally connected to another person to be more attentive and responsive during the conversation. The connection comes from identifying similar experiences or situations that create a more genuine and authentic response in conversations and relations.
But how does empathetic listening lead to better corporate culture and help your organization with corporate social responsibility?
Better Emotional Intelligence
Emotional intelligence is the ability to perceive, handle, understand, use, and manage emotions. Through empathetic listening, employees increase their emotional intelligence in the workplace, while boosting morale, becoming more understanding, and increasing loyalty to those around them and to the company. In addition to these obvious benefits, greater emotional intelligence has also been connected to greater customer satisfaction.
Specifically, it adds greater insights into the customer's needs, desires, and expectations, while also allowing for employees to provide better customer service, thereby increasing their overall experience and satisfaction. Whew! Sounds like a lot, but it's a great trickle-down effect that starts with the positive employee experience that comes from having an amazing corporate culture.
At the end of the day, it's about becoming a better person: one who listens, cares, connects, and leads with understanding. Any initiatives that begin from this place will be more authentic and connected. Emotional intelligence will create situations to better learn what may be important but difficult for others to express, and then actuate it.
Professional Development
Empathetic listening can increase self-awareness and esteem in individuals as they gain greater experience in dealing and interacting with others successfully. The increase of self-awareness and esteem leads to more satisfied and secure employees. Employees who have greater confidence in themselves and their ability to do their job well become more engaged with other employees and with customers. More engaged employees can be a great boon to customer satisfaction and loyalty.
The importance of professional development doesn't extend only to your employees — which can lead to building greater careers and growing your business — but also to your customers. This is also why empathy, as a value within corporate culture, can help in ways that aren't immediately apparent. When you prioritize listening, learning, and understanding, you're prioritizing human experience over the company's bottom line.
Through professional development of your employees and customers, you can develop a culture of education and betterment of those around you. This connects with wanting a better world, and not just caring about the revenue stream of your organization. Being seen as committed to these ideas can improve your brand image, which also makes customers trust you and identify with you, as well.
Improved Collaboration
More productive collaboration happens when people are more comfortable with each other and share their thoughts openly. Through empathetic listening, employees learn to interact better with their co-workers, sharing their point-of-views, similarities, and understandings between each other. Through empathetic listening, team projects can progress, ideas can be debated, and a culture with easier dissemination of information between team members and departments can be fostered.
Listening empathetically doesn't mean everyone will always get along or have similar experiences to share and connect on, but it does mean a culture of sharing thoughts and ideas is natural, which leads to more collaboration. It's an easy transition to make. Through this collaboration, processes can become better, new ideas can be offered, customer satisfaction can be increased, and employees' experiences can also be enhanced.
Through collaboration, you can share your team spirit and empowerment with the outside world, showing your brand is one that believes in the spirit of working together.
Better Leadership
In the current business climate, leaders who care are more desirable than the tyrannical boss figure. Empathy is often overlooked, unfortunately, due to impressions of "weakness." This is the same line of thinking that wants to deny employees experiencing grief, handle mental health issues by ignoring them, and fail to offer any true open-door policies. The idea of "weakness" stems from the belief that the leader needs a level of separation and authority in the presence of others, and that showing moments of understanding with others, or emotions, can be counterproductive to that.
Not true.
Today, people want to follow a leader who understands and supports them, someone who listens to their needs and wants. The current crop of workers are not interested in staying with a company that they cannot believe in or support, or that doesn't believe in them either. Many modern employees are willing to go back to school, change careers, explore new opportunities, or have multiple positions on their resumes if it means finding what truly resonates with them.
The leader who leads with empathy must be strategic, of course, so that they aren't making purely emotional decisions in every scenario. They still have to make the important decisions and consider many different factors, but as a guiding principle, holding empathy as a value will help greatly with the corporate culture.
How's your company culture these days? If you're not sure, it's probably a good time to find out! Start smart with our company culture survey template!