Emil dreads going to work each day. As soon as he wakes up he's already worrying about all that he'll have to do and how his coworkers will likely take credit for his efforts. His boss is unlikely to have anything good to say, even if Emil finds solutions to unexpected crises. Plus, he really wants to get out on time to attend his daughter's middle school sports banquet, but he is already anticipating that's not going to happen. Suffice it to say, Emil is an unengaged, stressed employee.
Unfortunately, this isn't an isolated story, but one that many employees can resonate with.
As reported in Gallup's State of the Global Workplace Report in 2022, global engagement and well-being are stable, but low. Business leaders are looking for the best ways of improving employee engagement. This article explores the value of demonstrating grace to build stronger relationships with your employees and create a more positive and productive work environment.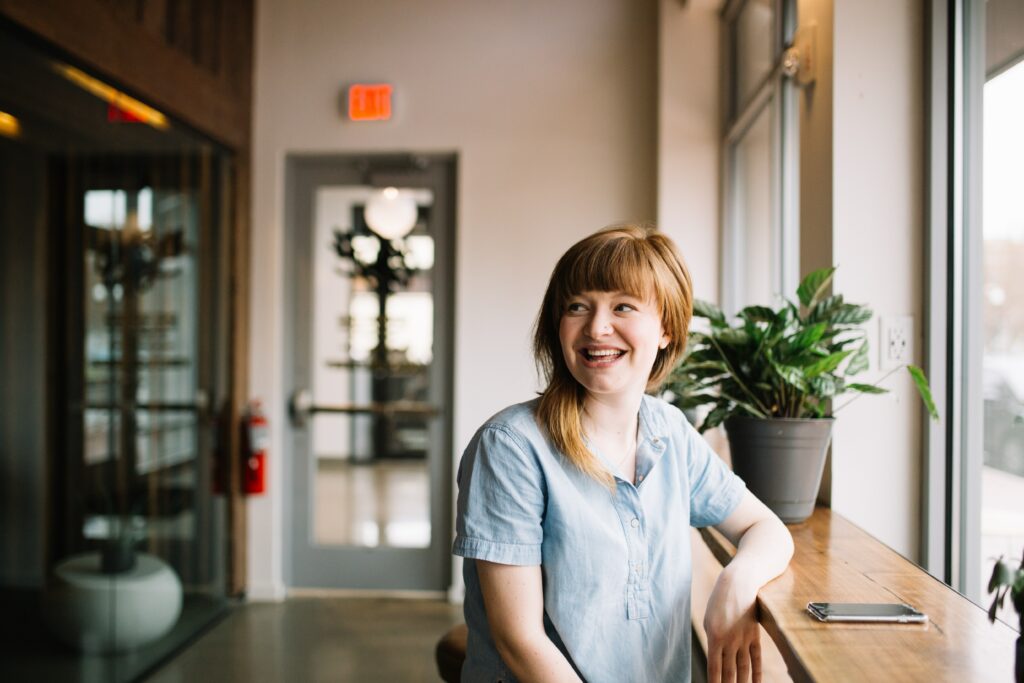 Gallup's report also found "Stress among the world's workers reached an all-time high — again." Yes, that means that the 44% percent of employees experiencing a lot of daily stress at work, was an increase from the 43% of 2020 during the pandemic.
At the same time, "rage quitting," "chaotic working," "resenteeism," and "Bare minimum Monday," were among the World Economic Forum's 2023 top workplace buzzwords.
None of this bodes well for workplace engagement and employee satisfaction. Yet a shift to embrace grace may have the positive impact you seek.
Our recent articles about grace in customer experience (CX) characterized this quality as politeness, tactfulness, and consideration of others. Showing grace to employees by being kind to others at work, demonstrating respect, and showing empathy can help foster harmony to benefit engagement. Next, we'll share specific strategies to demonstrate grace at work.
How to show grace at work
Someone who is graceful is mindful of the impact of their words and actions on others and often calm, poised, and dignified, even in challenging or difficult situations.
Using grace in employee engagement means treating employees with kindness and compassion. These strategies can help you demonstrate more grace at work.
Show patience and understanding
Everyone makes mistakes. You can immediately criticize or reprimand. Or you can show grace. You can demonstrate patience and understanding when someone has a question, needs further explanation, or struggles with a deadline.
Approaching a situation with patience and understanding supports positive relationships and a productive work environment. Seek to understand what's really going on. Try the following:
Give colleagues full attention when they speak
Don't dismiss other's ideas, even if you disagree
Paraphrase to show understanding
Ask clarifying questions to gather information
Maintain your composure and avoid reacting on impulse
Help a struggling colleague
Keep feedback constructive
Feedback is an important part of employee growth and development. Still, focus on making it constructive and respectful. Just telling someone what they did wrong isn't as effective as providing specific insights.
Rather than saying "good job" or "you need to improve" provide specific examples of what the employee did well or what they could do differently. For example, "I really appreciated the way you handled that client's concern and offered them an alternative solution so quickly."
When offering feedback, focus on behavior, not the person. For example, say "When you missed the deadline, it created a delay in the project." This is less likely to make the individual feel attacked — as opposed to saying, "You are always late and you don't care about deadlines."
Start capturing constructive employee feedback with our job satisfaction survey template!
Where possible, when providing feedback, include specific steps that the person can take to improve. You can also offer support by recommending them to a personal development course or connecting them with a mentor.
Practice empathy
Empathy is the ability to understand and share the feelings of others. By considering someone else's perspective, you can better understand their motivations, concerns, and needs. This can help you to be more supportive and responsive.
To practice empathy in your workplace interactions try the following:
Listen first, really listen
Check your body language
Avoid interrupting
Don't make it about you
Know you don't have to solve every problem
Recognize you may never know "how it feels"
Recognize and appreciate effort
Some 69% of employees have said they would work harder if they felt their efforts were appreciated. But getting your people to do more is not the only reason to recognize and appreciate their work.
Employees are also more likely to be engaged when you value their contributions. Take the time to recognize and acknowledge their efforts, whether through verbal praise, written feedback, or rewards and recognition programs.
In writing about employee appreciation, we recommended being specific with recognition. At the same time, determine first whether the person will want to be recognized publicly or not. Praising an introvert in front of the entire team could undermine what you're trying to accomplish.
Foster trust and respect
Establishing trust and respect with colleagues, clients, and customers can improve customer service, encourage collaboration, and foster innovation. Grace is foundational to relationships where people feel safe to share their thoughts and ideas.
You might develop this culture of grace by working on communication skills to help conflict resolution and deescalate tense situations. Valuing open communication and mutual support can enhance team effectiveness and create psychological safety that encourages new ideas and experimentation.
Small acts of grace can also encourage the connections that support your diversity, equity, and inclusion (DEI) efforts. After all, DEI is more likely to thrive in a culture of trust and respect.
Giving grace a go at work
Think back to Emil. Imagine how different his work day would be if he could count on his colleagues to trust his work and his manager to recognize and appreciate his efforts. Or even if just one person empathized with how Emil is expected to constantly put out fires. Or someone demonstrated support and understanding by offering to cover that last-minute thing that came up so he could get to his daughter's event on time. Any of those small acts of grace could make a huge difference.
The importance of employee engagement can't be underestimated. By emphasizing grace at work, you and your employees can build a business culture people appreciate. Doing so will help productivity, morale, recruitment, retention, and so much more for your business objectives.
Sogolytics gets employee engagement and we have the grace to help you master it, too! Read to explore? Let's get on a call and we'll walk you through all that Sogolytics can do for you!.