We live in the review era. Most of us check online reviews before going to a physician, and often go by what it says online. Any healthcare provider that's not proactively gathering feedback to curate the patient experience is digging their own shallow grave.
Brand advocacy is essential in the healthcare industry. Period. Loyal patients bring regular revenue but also drive referrals. It is by far the most organic and cost-effective way to grow your patient base.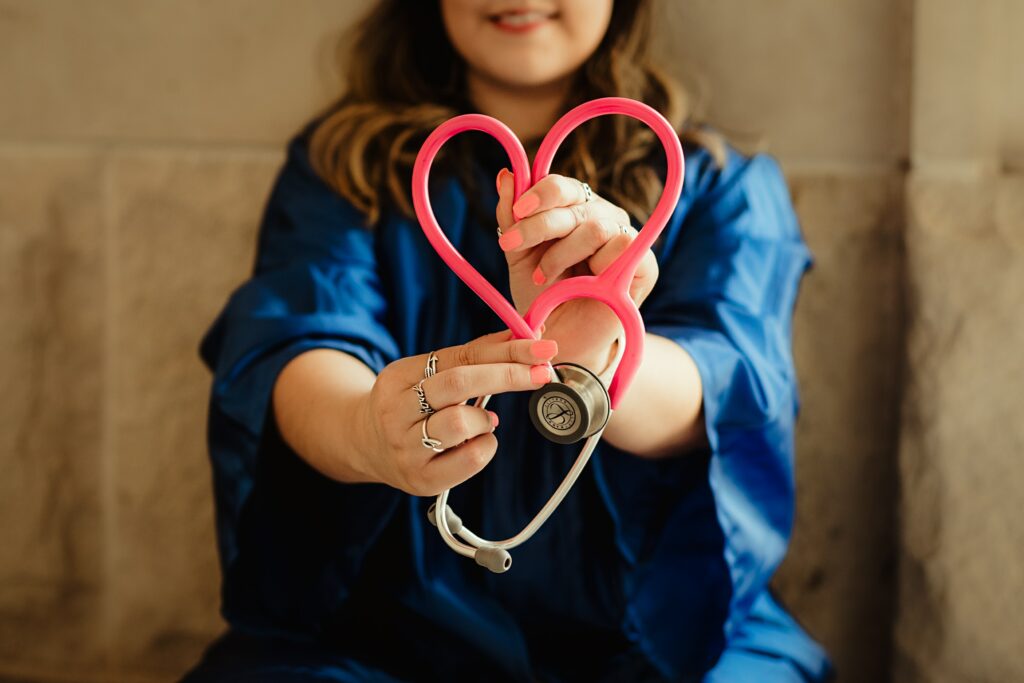 But of course, feedback is a double-edged knife. On the one hand, it provides extremely relevant and actionable data for improving the patient experience. But negative public reviews can hurt your practice's reputation and ability to attract patients.
In fact, more Americans check online reviews (90%) to evaluate physicians than asking friends or family (80%). So, it's safe to say that understanding the key drivers behind such feedback is crucial to resolving the issues at hand.
So how can healthcare providers go about turning patients into brand advocates?
Start by gathering feedback from patients
If you're going to make meaningful improvements to patient experience, you need to know what to change. That means data.
Collecting data and feedback from patients (or any type of customer) is remarkably straightforward. All you need to do is look online for reviews and ask questions directly.
Our favorite methods are:
Run surveys and interviews — The power of surveys is that they're fast, customizable, and can be totally anonymous. This is where the most actionable feedback (the kind that will improve your practice and patient care) comes from.
Try sending these immediately after visits (if it's a successful outcome), or once a treatment is complete. Sending via email or SMS is usually best, but older patients will appreciate a paper form. Since healthcare tends to cover all ages, integrating both options would be smart. Then, take it to the next step by approaching your most vocal patients for short interviews. This is where you can dive deep and generate really powerful insights.
Audit social media — Many patients will vent or praise their providers on social media. You can't stop it, so you might as well leverage it. First, you can take any actionable feedback and file it away. But more importantly, you want to engage in proactive reputation management. In other words, respond to comments and engage with your audience. This is a chance to encourage advocates and turn negative experiences into positive interactions.
Mine online reviews — Online review platforms such as Yelp and Google My Business are important sources of customer feedback for the healthcare industry. Providers should actively monitor and respond to online reviews, thank customers for positive feedback, and address any concerns or complaints raised in negative reviews.
What feedback are you looking for?
You want to focus on feedback that is actionable. For example:
"I don't like my doctor" is not nice and it's not something you can work with.
"I don't like my doctor because they're always rushing me out the door" is an actionable piece of constructive criticism.
For most medical practices (especially family doctors and dentists), you'll want to focus on the patient experience. Areas like communication, appointment availability and reminders, wait times, staff interactions, quality of care, and amenities should be considered.
Look for this information in your reviews and social media, and build survey questions which dig into these areas. And of course, encourage patients to share anything else they think is important — because there's always something surprising you haven't thought of.
Act on feedback to provide next-level patient experiences
Don't just blindly follow advice online or from peers. Vague directions like "make the practice more welcoming" or "be more transparent" aren't actionable. You also don't know if they'll fix your specific problems.
Thanks to your data-gathering diligence, you have a whole battery of exclusive patient feedback about your practice, physicians, and processes — so let's use that, shall we?
Here's your basic action plan
Dive into your survey results, social media comments, and online reviews. Highlight everything to do with the patient experience.
Now group all the major observations within each category. For example, if numerous patients mention "I had to wait 15-30 minutes past my appointment time," then you should group those together.
Once done, work with your practice team to prioritize this list. Then simply go through and create solutions to every problem and start systematically implementing them. In some cases, publicize the solution so patients realize you're making improvements.
Don't just focus on the negatives, either. Search for positive feedback in areas where you can double down. If patients love the medical leaflets available in the waiting room, or your digital appointment reminders, then you can make these even better.
Pay attention to the long-term effects
Brand advocacy is not an overnight transformation.
You shouldn't go asking for instant feedback on doctor interactions, for example. And you definitely shouldn't expect 1-2 changes to double your patient load overnight.
Instead, make these positive changes for 6 months and then analyze the effects. Run more surveys, check your social media, mine the latest reviews.
Because you're using real data from real patients, you are guaranteed to see success. When patients see how you've acted on their feedback to create a better experience, they will:
Be extremely pleased that their physician/dentist is taking such great care of them
Encourage friends and family to use your practice, both in-person and online
Over the long term, you should be watching your bookings and new patient/retention numbers — they will tell the real story. If those numbers are trending up, you know you're turning regular patients into advocates.
Make it easy on yourself
You might be thinking this all sounds a bit trivial. A bit simple. Well, creating brand advocates is simple:
Proactively seek feedback through a variety of channels (here's a survey template to get you started)
Prioritize complaints and feedback
Systemically make improvements
Publicize improvements, where appropriate
Curate more feedback after 6-12 months and repeat
This isn't the most explosive or trendy advice. It's advice that's been proven to work in every single industry.
Yet ironically, despite being absolutely contingent on positive patient experiences, healthcare businesses are the most reluctant to conduct this kind of work. After all, they have a lot on their plate already! But our survey and patient feedback tools can take a ton of the pressure off and make this process as simple and effective as possible. Get in touch today and let's talk about how we can build your army of healthcare advocates!