For many, business has changed dramatically during COVID-19. We've seen a fresh perspective on simplifying customer effort online. Friction is all the more frustrating when people are feeling stressed or uncertain. Brands have also been forced to rethink how they are managing customer effort offline, too. This second-part to our Customer Effort series explores customer experience changes IRL.
As noted already, "In the midst of a pandemic, simplifying online and offline customer experience is a great way to win business and brand loyalty." We've already offered examples of strategies to succeed in times of turbulence and made suggestions of how to adapt online. Let's turn our attention now to the flexibility that businesses have shown in shifting to socially distant and safer in-person interactions with customers.
Focusing on customer experience is always important. Yet, it can make or break a business during challenging economic times. According to McKinsey, customer experience leaders saw three times higher returns for shareholders over their laggard peers during the 2007-09 recession.
McKinsey, in its "Adapting Customer Experience in the time of Coronavirus" analysis, addressed four key action areas to address customer needs:
Focus on care and concern

Meet customers where they are

Reimagine the post-COVID-19 world

Build agile capabilities for fluid times
As far as care and concern, consider these examples of companies stepping forward to simplify things in a stressful time:
A storage rental company offered 30 days of free self-storage to

college students

who suddenly had to leave their dorms in the Spring.

Internet service providers and remote conferencing service companies waived their fees to make it easier for 

K-12 students

to access online learning.

News outlets, which would normally be subscription-based, have allowed free access to their COVID-19 coverage.
For PWC, making access effortless and improving connected services and responsive are foundational to reimagining customer experience: "Now is a crucial time for rebuilding trust – it is a moment of truth for customers."
At the same time, PWC noted that the best price, coolest product, or most memorable marketing campaign may no longer be the thing customers care about most. Safety and effortlessness of service are valued, too.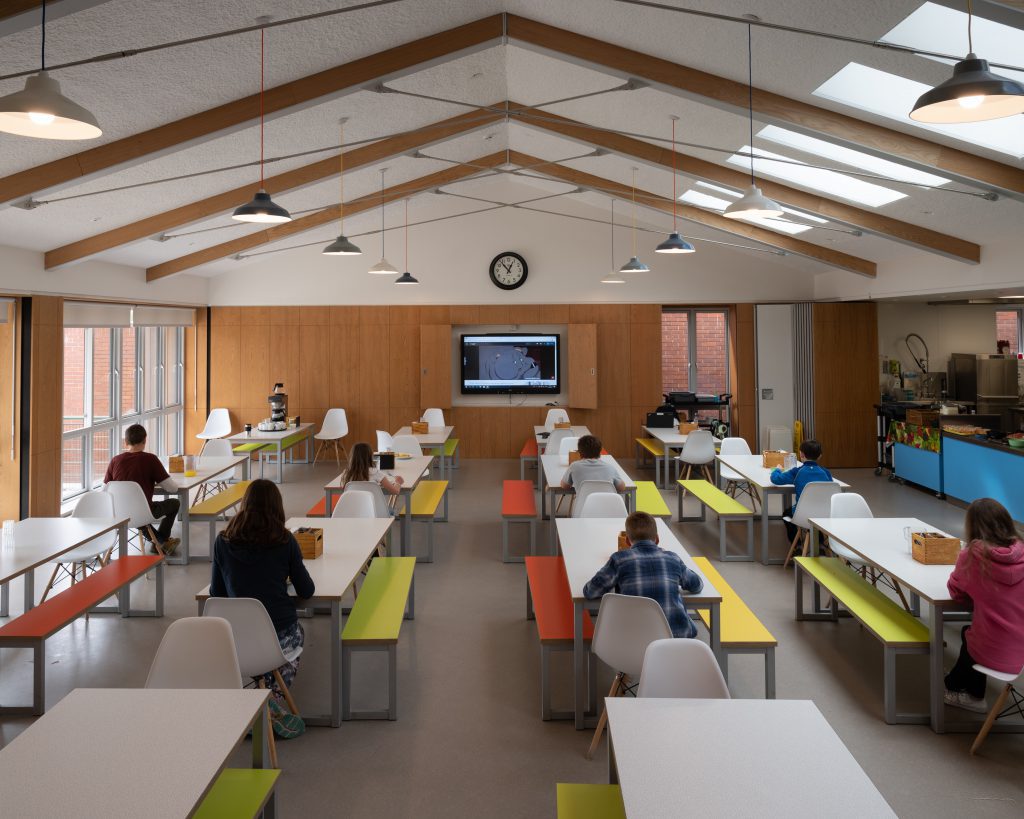 Innovating the Delivery Model
Let's start with our stomachs. In all likelihood, you ordered some takeout food during the global shelter in place experience. Maybe you went with a pizza delivery. Domino's for one developed a "pizza pedestal" as part of its contact-less delivery option. The driver places "your order on a clean and safe surface" in the location of your choice and stands six feet back to wait for you to collect your order.
Meanwhile, other restaurants were rejigging their dining spaces, ramping up delivery, and developing contactless ways for people to order, pay for, and collect food. Curbside pickup went from a customer convenience to a necessity.
Food delivery services were one of the few places hiring during the pandemic. In China, for example, a premier food delivery service saw its business quadruple in early 2020. In countries around the world, the use of online grocery home-delivery services has jumped dramatically.
In Australia, for example, PWC forecasted the online grocery shopping category would grow 32%. In North America, the grocery delivery platform Instacart announced plans to grow its shopper network 250% to meet increased demand. The company also planned to more than double its care team from 1,200 agents to 3,000 agents.
Click and collect services are also on the rise in many physical environments to reduce time spent in a location. Along with the grocers offering this service, electronics, clothing and sporting goods retailers have all added the same services.
Walgreens, a pharmacy chain in the United States, lets guests order household goods, medical supplies, and groceries online for a store associate to collect and check out. Then, the customer comes and picks up their order without ever stepping foot inside the store by using the drive-through window.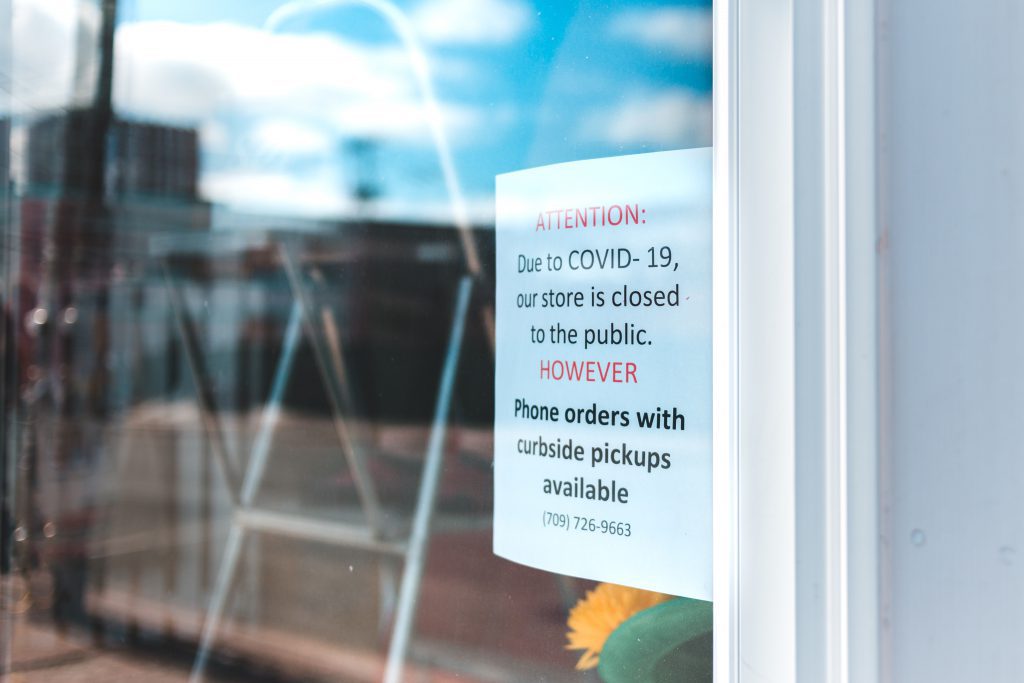 Reimagining Bricks and Mortar
Businesses looking to continue their customer relationships without bringing people into enclosed spaces got creative, too.
Fitness centers and gyms started offering free trials of online classes. Then, once they were able to reopen, some experimented with class offerings atop parking garages, in building parking lots, on tennis courts and football fields. A Boston fitness instructor is running "12-foot boot camps." Participants get a text message before class that assigns them a workout spot no closer than 12 feet to the next person's. They focus on bodyweight exercises to avoid using materials, and at the end of each meeting everyone is given a squirt of hand sanitizer.
"We just want to make sure people get there and they never feel in danger," Bron Volney told CNBC. "You're going to have a space that's going to be your safety zone basically."
Car dealerships are taking to the road, too. What used to be the differentiator for Carvana, is the current business model for many car brands. Many familiar brands now offer to bring your new car to your home. Auto body shops are also offering to come to pick up vehicles to take in for service and maintenance.
Even when people do come onsite to a retail location, it can look vastly different from the past. Many stores that are physically open to customers have invested time and effort into making their venues a safe space. Initiatives include:
Having all employees and customers wear masks

Adding signage indicating suggested traffic flow to decrease customers crossing paths

Indicating appropriate social distance in areas where customers might otherwise congregate

Making hand sanitizer and masks easily available to guests

Wiping down every grocery cart before it is put back out for customer use

Differentiating between pens for customer use that have been used or are clean
Then, there are the touchless measures that are being implemented. The sneeze guard plexiglass you might have seen over a salad bar in the past is now protecting the convenience store and gas station clerks, bank tellers, and retail associates in their customer interactions.
All these efforts help ease customers' minds and reduce the effort they must make to feel safe to shop, eat out, exercise, or pump gas again. They're also initiatives that prioritize employee safety, too. After all, happy and relaxed employees will provide better service to customers.
Ultimately, business can look at this current environment as an opportunity to innovate. After all, little is the same right now in our lives. This can be the time for a brand to test new approaches to interacting with customers and find new ways to positively impact Customer Effort Scores. The importance of customer experience isn't going to go away, but COVID-19 is causing us to reconsider how we connect in the future.